5 Things We Bet You Didn't Know About Muhammad Ali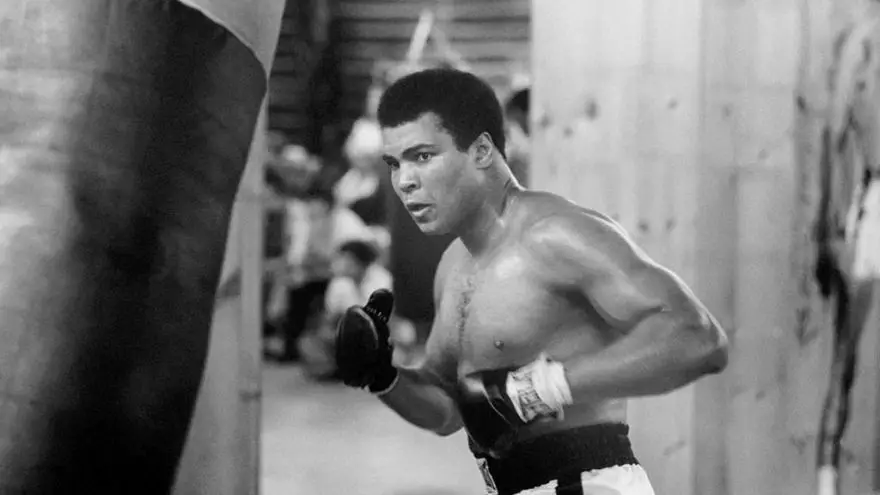 5 Things We Bet You Didn't Know About Muhammad Ali
fightingreport.com
Many agree that Muhammad Ali is the greatest fighter of the modern era. Like the Greek heroes of old, he overcame terrible odds and defeated just about everything a man can. Born and raised in Louisville Kentucky as Cassius Clay, he later changed his name to Muhammad Ali after converting to Islamic beliefs.
Thanks to a big mouth and bigger heart, his greatness has been shone in and out of the ring, adding a golden sheen to his life. But that life was full of struggles and crushing obstacles. Ingrained racism and poverty made it unlikely that he would do much outside the ring. A quick mouth got him into enough trouble to learn the basics of fighting.
Luckily, Muhammad Ali couldn't be stopped by any obstacle. His faith and mental fortitude gave him the strength to embrace the suck and overcome every challenge laid before him in novel ways. He was not perfect by any means, but he remained a thoughtful advocate for love and peace throughout his life.
The braggadocious nature of fighter helped propel him to the very height of sports popularity in the 1960's and 70's. But his fists could back up the talk and Ali went on to set records that still stand. Given how popular Muhammad Ali was and still is, it's hard to find things about his life that aren't well known. But there are 5 things we bet you didn't know about Muhammad Ali.
A cop got him into boxing
At the tender age of 12, Ali (Who was then known as Cassius Clay) had his bike stolen. He made a police report to officer Joe Martin. Martin happened to be at a boxing gym at the time and Clay told the officer he was going to beat whoever took the bike. The officer encouraged the boy to join boxing instead of street fights.
Clay was a natural boxer in training. Only weeks after joining the gym he emerged victorious from the ring fighting a more seasoned opponent. At only 98 pounds, Clay started making a name for himself as the toughest fighter to ever walk the earth.
The best twist of the story is who his first official bout was against. In October 1960, Cassius Clay beat Tunney Hunsaker in a six round bout by unanimous decision. Hunsaker was the police chief of neighboring Fayetteville, W.Va
He was a poet
Long before mumble rap was a thing, Muhammad Ali was writing his own songs. The legendary "Float like a butterfly, sting like a bee." is only his most popular lyric. But the man actually put out an album back in 1963 titled "I am the Greatest".
His writing mainly revolved around his fights. It was often a way for him to brag about his skills or make predictions about upcoming fights. But during his 3-year ban from boxing over his views on the Vietnam War, he had to find some way to make money.
Although his time on Broadway was short, Muhammad Ali received decent reviews from critics. Once his Parkinson's developed early in retirement, his public appearances decreased steadily but never stopped. His poetry remains popular for fighters of every discipline to this day and is displayed in the Muhammad Ali Center in Los Angeles California.
He knocked out his moms front teeth
Muhammad Ali was always a tough fighter willing to go rounds with anyone and everyone. His mouth was as fast as his fists, cutting down opponents and speaking the truth. But he always seemed to maintain his cool in public and a surprising amount of restraint at times.
Family was a pillar of the Champ's life. Muhammad Ali had a strong love for his mother and she often recounted stories of his youth. But none of those stories were as popular as the one about how he knocked her front teeth out.
When Ali was only six months or so old, he was already a strong boy. One time he was thrashing while stretching as children sometimes do. He ended up smacking his mother in the mouth, loosening two of her front teeth. After seeing a dentist, she ended up having them extracted.
He demanded a parachute before going to the Olympics
Flying is one of the safest modes of travel available. But there is a long history of famous people dying in plane crashes. Despite his faith, Muhammad was in no hurry to see his creator. He took special precautions when he had to take to the skies in order to compete in the Olympics.
Muhammad insisted on having a parachute for the flight from the US to the Rome Olympics in 1960. He wore the thing for the entire flight and touched down safely without issue. Despite the terror of drowning in the ocean, Ali overcame his fear and went on to take home with an Olympic gold.
He is the only 3-time lineal World Boxing Champion
Becoming a world boxing champion is almost impossible. Winning a second time is practically unheard of. But winning three times is truly a unique accomplishment only reached by the People's Champion. In the last 40 years, nobody has managed to eclipse his achievements although many have tried.
The road to victory isn't easy and Ali ran into plenty of roadblocks. His refusal to fight during the Vietnam War resulted in legal charges and a ban from professional boxing. But he managed to get the charges dealt with and reentered the world of boxing.
Before retiring from the sport in 1981 at the age of 39, Ali fought 61 professional bouts. He won 56 and KO'd his opponents 37 times. Despite losing his World Boxing Champion status because of a 3-year ban in his early 30's, he came back and eventually reclaimed the title.
Sources:
https://muhammadali.com – Unattributed – 1967: Muhammad Ali Refuses Army Induction
https://www.newyorker.com – David Remnick – The Outsized Life of Muhammad Ali
https://www.biography.com – Unattributed – Muhammad Ali Biography
https://www.britannica.com – Thomas Hauser – Muhammad Ali American Boxer
https://www.rollingstone.com – Mike Rubin – Muhammad Ali: 4 Ways He Changed America
Most Read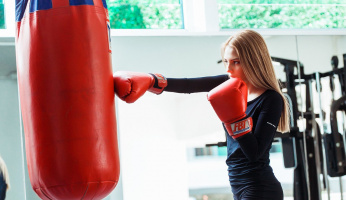 Subscribe to our Newsletter