Best After Sport Moisturizers Reviewed
last updated:
Dec 04, 2019
Most athletes know the steps to help them reach their next performance level. This includes things like longer or harder training, protein powders, or recovery drinks. However, these are all things that help support your body internally but not externally. Similar to a recovery product that can help heal your insides, there needs to be consideration given to the physical shell of your body.
People will wear sunglasses to protect their eyes or hats to protect their head, but many often neglect their skin. Your skin is the largest organ of your body and it can become compromised without the proper care. It is usually when a problem arises that people start to consider what they can do to ease their discomfort. As a combat fighter, it is important to protect your skin by using an after sport moisturizer after every shower so that your skin does not dry out.
In a Hurry? The test winner after 6 hrs of research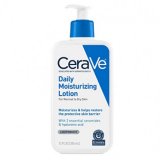 CeraVe Daily Moisturizing Lotion
Why is it better?
Does not clog pores
Hyaluronic acid
Restores skin health
Fragrance free
Gentle on skin
In a
Hurry? Editors choice: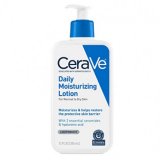 Test Winner: CeraVe Daily Moisturizing Lotion
4,000
Reviews Considered
6
Hours Researching
10
Products Evaluated
Ease of Use
Materials
Value
UV Protection
Product Purity
By Default
Top 10 Picks
1

. CeraVe Daily Moisturizing Lotion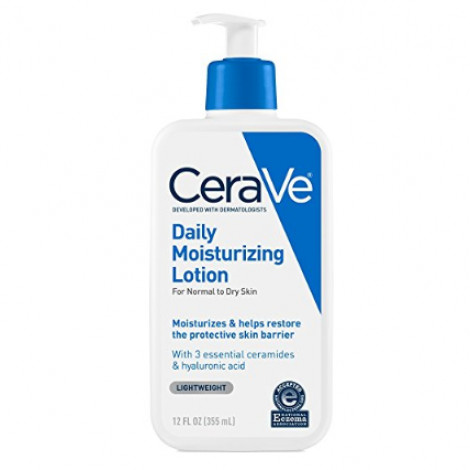 Does not clog pores
Hyaluronic acid
Restores skin health
Fragrance free
Gentle on skin
Some bottles have odd odor
Combat fighters often have very dry skin, which is due to their constant sweating and showering. Over time the skin becomes damaged and begins to dry out much quicker than normal. This is because the balance of the skin environment has changed and the organ is used to being moisturized from your sweat. This after sport moisturizer has three main components that can help keep your skin hydrated. The ingredients can help restore the protection of your skin and encourage the natural protective barrier to grow again.
Read more
This after sport moisturizer has a great ingredient known as hyaluronic acid. This ingredient encourages your skin to retain moisture it develops rather than excreting it out. Because combat fighters are constantly in a sweaty and humid environment, your skin becomes accustomed to getting rid of moisture that develops within the body.
This is a natural occurrence of your skin where it sheds the water to help cool your overall temperature down. The hyaluronic acid in this formula will keep the moisture locked into place so that your skin has a less likely chance of drying out.
2

. HoneySkin Face & Body Cream Moisturizer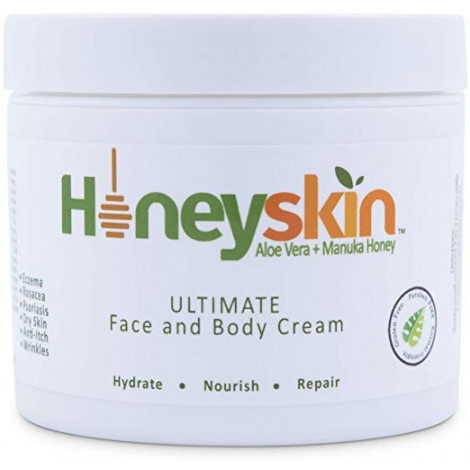 Organic and natural
Manuka honey
Decreases inflammation
Encourages skin repair
Deep moisturization
Using a after sport moisturizer to moisturize your skin is a must, especially if your skin is already damaged. However, taking the proper steps to ensure your skin is protected prior to the damage is just as important. This after sport moisturizer is made with a formula that is organic and encourages the growth of healthy skin. It also works as effective skin relief for dry patches or cracked lines in your skin.
Read more
One of the ingredients that this after sport moisturizer contains is Manuka honey, which is known to be very good for the skin. There are antibodies in the honey that can help fight bacteria and keep it off the skin. This can help prevent any infections caused by germs that enter through the cracks.
The honey can also help encourage faster repair and healing of your skin so it can reduce the time there is an open wound. The ingredients in Manuka honey can also penetrate into the deep layers of skin and help soothe any discomfort you may have. The antibodies calm down the areas of inflammation so that the swelling comes down and it becomes less red.
3

. Alba Botanica Body Lotion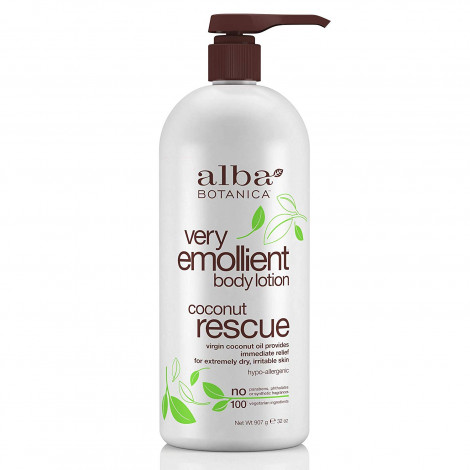 Unrefined coconut oil
Paraben free
Intense hydration
Socially conscious manufacturer
Soothes irritated skin
A unique feature this after sport moisturizer has is that the ingredients of this formula are vegetarian. This means that there are no animal byproducts or any other animal additives placed into the lotion. The formula is derived from all vegetarian ingredients or chemical compounds. The after sport moisturizer is also certified by leaping bunny, meaning that the product has not been tested on animals.
Read more
The main ingredient in this after sport moisturizer is coconut, it is made using both unrefined coconut oil and coconut milk. Coconut oil contains a lot of fatty acids that our bodies need. This is especially true for combat fighters as their vitamins and minerals are depleted after a workout. Using this lotion allow your skin to absorb nutrients that are necessary to maintain healthy functions. Some of the fatty acids can also penetrate into the deeper layers of the skin, thus starting the healing process.
The after sport moisturizer is made free from parabens and dye materials. This lack of allergen triggers and its mild scent make it the perfect lotion to throw in your gym bag. You won't set off a sneezing fit in the locker room, which your workout buddies will thank you for!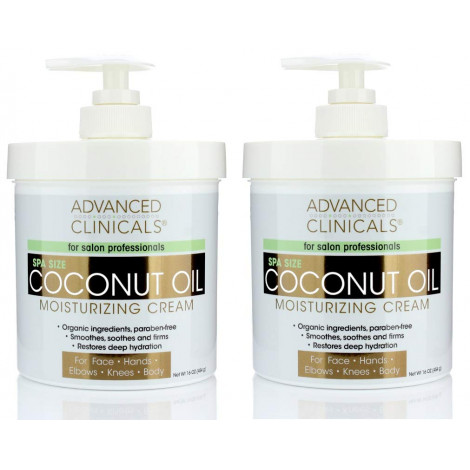 Rich and creamy
Full body use
Coconut and Aloe
Natural ingredients
Gentle on skin
Very lightweight
Not very thick
If you are looking for an all around after sport moisturizer that you can easily carry around to use, then this is the product for you. This after sport moisturizer was designed for use on both the body and face. It comes with a convenient pump system so you can easily access the lotion rather than deal with a messy container. This after sport moisturizer is made with a large formula of natural and organic ingredients that work to encourage your skin to remoisturize with its own natural oils rather than rely on outside sources of moisture.
Read more
One of the leading ingredients in this after sport moisturizer is aloe vera, which is known for having very beneficial health properties. As a combat fighter, your body takes a beating every time you train or spar. As a result, your body will overproduce plasma to protect injured or sore areas. This causes a lot of inflammation in your body and leaves you feeling swollen and bloated. The aloe vera can penetrate deep into your skin to relieve the pressure and encourage the buildup of fluid to keep moving through your body.
5

. NIVEA Essentially Enriched Body Lotion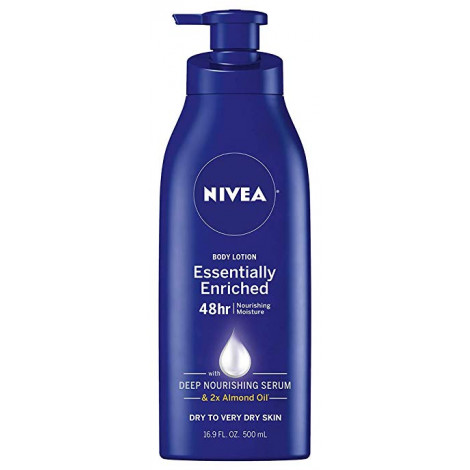 For dry skin
Locks in moisture
Smoother skin
Intense hydration
Trusted brand
Nivea is a company that has been around for decades. They have always been in the personal care business and are credited with creating one of the first creams for skin care. Nivea was created in the 1900s and have no plans on stopping anytime soon. They have a host of products such as tanning lotions, sunscreens, facial cleanser, and more. Nivea has become a globally recognized brand that people know and trust.
Read more
This after sport moisturizer is no different from any other Nivea product. It offers high quality and great value but most importantly, it works. This lotion from Nivea uses an enriched formula that is designed to give you over forty-eight hours of hydration with just one application. For people who struggle with extremely dry and painful skin, this is a solution that will keep your body hydrated to ease your discomfort.
After a few uses, this after sport moisturizer is able to yield results where you can see that your skin is noticeably smoother and less dry. Coupled with the great price, this is an after sport moisturizer you cannot miss!
6

. Eucerin Intensive Repair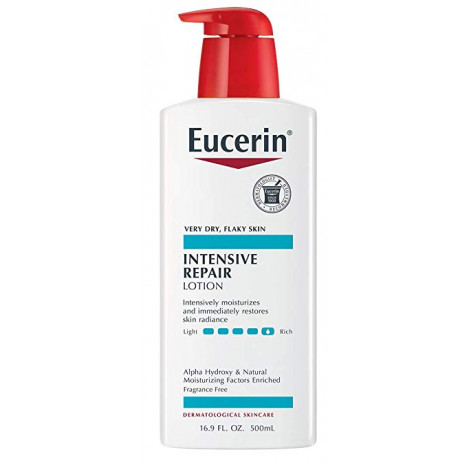 Well-known brand
Extra rich
Protective barrier
Reduces flaking skin
Intensive repair
Eucerin is a company that is well known for their personal care products. In particular, their lotions are well equipped to deal with a host of dry skin issues such as rosacea, eczema, and psoriasis. Their products are known to work well and to create a strong barrier between your sensitive skin and the environment. This after sport moisturizer is no different. It is meant for combat fighters who are suffering from extremely dry skin as a means of easing their discomfort.
Read more
Compared to the entire line of Eucerin products, this one is the richest. It is designed to prevent bacteria and germs from entering any open wounds and to keep your skin hydrated all day. This can be ideal for people who have scaly or pieces of skin that are flaking off.
Without proper moisturization, those flakes can become caught on your clothing and tear off. This leaves your skin feeling raw and sore. This after sport moisturizer works to repair your skin and restore the natural smoothness so that you look and feel great.
7

. Cetaphil Moisturizing Lotion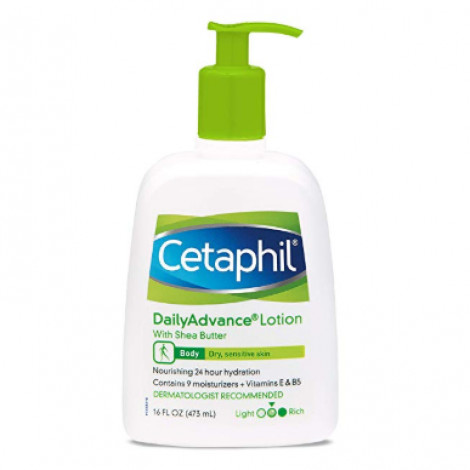 Preventative maintenance
Reliable and effective
Lightweight
Non-greasy
Vitamins and minerals
High-quality ingredients
Waxy feeling when applied
Cetaphil is a globally recognized brand of skin care which everyone can get behind. They have after sport moisturizer that offer a wide range of different functions from your average moisturizing cream to intense repair for specific skin problems. They are very recognizable as they have a thick band of blue color splashed across the bottle with a bright green top. They use a pump system so that you can control the amount that comes out.
Read more
People often do not think about skin care until their skin feels bothered. However, one of the most important things about skin care is to take care of it before it starts to bother you. Using this after sport moisturizer can help keep your skin moisturized and prevent your skin from becoming dried out in the first place.
This is especially important for combat fighters as the showers and salt being excreted can greatly compromise the balance of your skin. This after sport moisturizer is enriched with a lot of vitamins and minerals to offer your skin an extra boost of nutrients and keep it healthy to prevent it from easily breaking down.
8

. Curél Ultra Healing Intensive Lotion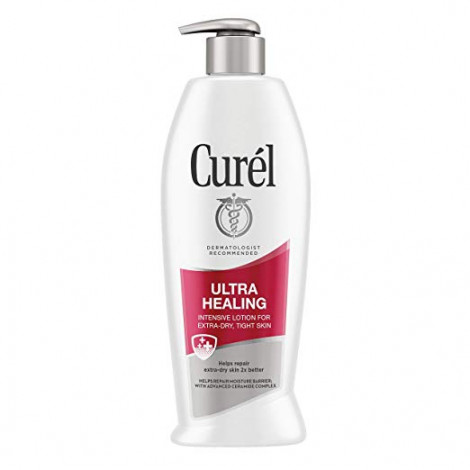 Extra strength
Dermatologist approved
Skin repair
Quick absorption
Non greasy formula
Curel is a company that has been around for decades. They have always been reliable at doing the job and doing what they promised. This particular skincare company has always partnered with people from medical fields to research and develop new formulas to help people with their skin conditions. In fact, Curel is one of the companies that spend the most money on research and development. This after sport moisturizer is no different and has been tested and approved by dermatologists.
Read more
When your skin becomes damaged, it becomes very dry and starts to flake. This is a natural response that your body makes to alert you that something is wrong. While skin problems sometimes reflect deeper issues, it is important to first ease your discomfort so you can focus on investigating the issue on hand.
This after sport moisturizer works for any skin that is noticeably dry or feels very tight. The formula is made with ingredients that can easily be absorbed into your skin so that it starts to work quickly. Because this is an extra strength after sport moisturizer, you'll start seeing results before you know it.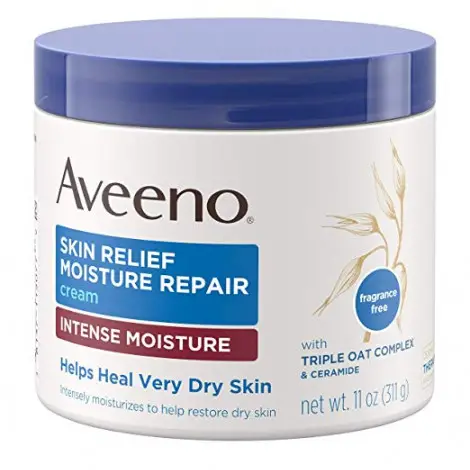 Triple oat complex
Calms skin down
Soothes discomfort
Hydrating and moisturizing
Trusted brand
Aveeno is a company that has created many lotions that are reliable and do the trick. Most of their products are meant for daily use and are able to give your skin good protection against the elements. Unlike their other products, this particular product comes in a jar. This allows you to use as much or as little as you want. It is made with a strong formula that is designed to heal even the driest skin.
Read more
An ingredient that gives Aveeno products an edge over their competitors is triple oat complex. Oats are not only beneficial when ingested, it can also have great properties to restore your skin to its natural health.
You can tell very easily if your skin is not feeling well. Often times your skin will reach a point where it starts to feel itchy and scratching will only serve to irritate the area further. Oat naturally detoxifies your skin and body. It works to encourage the toxins to continue moving so it can be excreted.
Once the toxins are removed from the area, the skin calms down and restores the balance using the extra vitamins and minerals from the oat complex. It's the perfect lotion to throw on after an intense workout. Just grab a shower, enjoy your favorite body wash, and then let this lotion work its magic.
10

. NIVEA Intense Healing Body Lotion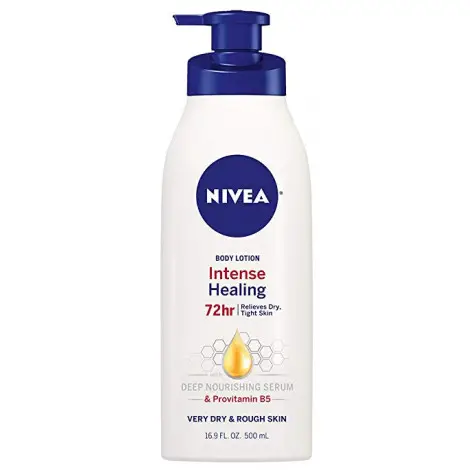 Quick absorbing
Non greasy formula
Vitamins and minerals
Pump system
Noticable results
This after sport moisturizer is comes in an easy pump container where you can easily access your lotion. Prior to the creation of this after sport moisturizer, the formula was researched and tested until it was perfect. It has received the dermatologist seal of approval as a after sport moisturizer that actually is effective in moisturizing your skin. After a few days of usage, you will start to see noticeable improvements of the skin. This is all thanks to the fast acting formula that was also designed to be quick absorbing.
Read more
There are many creams and lotions on the market that actually do great things for your skin, but it doesn't matter if the formula does not absorb into your body. One of the most important things in making the perfect formula is to ensure that there are ingredients that an encourage your skin to absorb the nutrients at a faster rate.
In particular, this after sport moisturizer contains Vitamin B5, which is a water-soluble vitamin. This allows the vitamin to easily penetrate through the skin barrier and start to release its healing properties on a deeper level. It can also encourage your skin to absorb more of the formula so your skin can heal faster.
Nivea is a fantastic brand with a million products. And this just happens to be one of their best. It belongs in your gym bag, right next to your most trusted deodorant and your favorite post-workout outfit.
Criteria Used for Evaluation
Ease of Use
One of the most important things to consider when purchasing an after sport moisturizer is how easy will it be for you to get to your lotion. Many people that are not used to using lotion after a shower may find this extra step a hassle already. To encourage more us of moisturizer, it should be as efficient and easy as possible.
Usually after sport moisturizer is delivered in multiple ways and each have their own advantage and disadvantages. A method of delivery is a jar. Usually it is secured using a lid that you can twist off. The advantage of these is that you can take larger scoops out every time so you cover off all your skin at a quicker speed. Depending on where you use it, there may not necessarily be a place to set it down. In a scenario like that, you will be required to hold the jar in your hand while you apply the lotion. This can cause the outside of your jar to get messy from the moisturizer that is on your hands.
Another method is a pump bottle. You can simply depress the top of the nozzle and lotion will come out. This is ideal because it leaves your bottle clean and gives you a mess free experience. The downfall of this particular type of delivery is that you may not be able to control the amount of lotion you get.
Materials
There are many after sport moisturizers on the market, but it can be very difficult to pick. Without the proper research or knowledge, you may have difficulty understanding or finding the one that works the best for your skin type.
A particular ingredient you should be looking for when trying to select a moisturizer is Aloe Vera. This particular plant has made an appearance in many medical records throughout the centuries. The aloe vera plant is so famous that there are records of it being used in the Qing dynasty.
Aloe vera has a host of beneficial properties. One of them being that it can fight and expel a lot of toxins in your body. This particular plant is what is known as an antioxidant. This means that when your body receives a dose of this plant, the cells will find where all the toxin build up is and start to break them down. It also prevents empty husks of cells from latching onto healthy cells, which prevents the cells from reaching their intended destination. By doing this one action alone, aloe vera can inadvertently heal and bring down the inflammation in your body.
With the breakdown of toxins, your body is able to stop focusing on attacking the bad cells and actually heal your body. This can help your body restore its balance and promote a healthier immune system.
Value
An important thing that people often want to know about is the extra added value in a product. This is very important as people are spending their hard earned money on purchasing this particular item. It makes sense that one would want to understand everything that a specific after sport moisturizer can offer.
It is unfortunate that many manufacturers create a fancy label that can distract a consumer who is not paying particular attention. This can mean they accidentally get fooled into purchasing a product that really does not give them much bang for their buck. To ensure that you are getting the most out of your money, it is necessary to first start doing your research before actually hitting the stores.
One of the things that would be extra value when purchasing an after sport moisturizer is whether there are extra vitamins and minerals in the product. As a combat fighter, having extra nutrients sent into your body is crucial for improving your performance and to help the recovery process. During the fighting or training process, your body exerts a lot of energy. Without some extra help, this can delay the length of time required to get your body back up to speed. Choosing an after sport moisturizer that has enhanced vitamins or minerals can work to give your body that extra boost of nutrients so it can get back to regular faster.
UV Protection
Historically, lotions were meant to moisturize your skin and that was it. As technology improved and people became more educated, many realized that protecting your skin was just as important as keeping it hydrated. Human beings are generally worshippers of the sun. We rise and sleep with the sun and we enjoy doing outdoor activities in its warmth. Unfortunately being out in the sun comes with problems such as harmful ultraviolet rays. Without the proper protection, these rays can penetrate your skin and cause harmful diseases like cancer. Being burned by the sun is also incredibly painful and can cause lasting damage on your skin.
When you are looking for an after sport moisturizer, try to find one that offers UV protection. Usually the protection comes in the form of sunscreen. The after sport moisturizer often includes properties that can also protect your skin from the ultraviolet rays. These types of moisturizers are ideal as they save you the time of having to apply a moisturizer and a sunscreen. Applying one product can greatly reduce the amount of time needed to get ready and it also saves you money.
Rather than having to spend time and money purchasing two separate products, you can purchase one and use it for all the purposes you need it to do. It will also help save room in your gym bag so you are not carrying around as many things.
Product Purity
As we become more educated and informed about the chemicals and ingredients we use on a daily basis, we have grown to become more concerned with what we put in our bodies. One of the best things you can do while purchasing an after sport moisturizer is look for a natural or organic product. These are often products that will help keep your skin healthy with the use of ingredients found in the environment. They do not contain chemicals and other harmful ingredients in their formula and are designed to help support your immune system so it can be strong, rather than relying on a chemical for support.
In particular, one of the chemicals to be aware of is parabens. It was only in recent times that we were made aware of the negative effects of this chemical. In particular, it has been proven to alter and change the amount of hormone that a person has. This can create a hormone imbalance that may suppress the immune system. When this happens, it can cause a host of health problems that may become difficult to treat. While you are shopping, look at the label to see if it is free of parabens. Choosing a paraben free after sport moisturizer is going to keep you healthier and in better shape.
Expert Interviews & Opinions
Most Important Criteria
(According to our experts opinion)
Experts Opinion
Editors Opinion
Users Opinion
By Default
What Skin Type Are You?
There are different types of skin types and it can be very hard to determine which type you have. The thing to keep in mind is that everyone has unique skin and your diet can also make a difference as to how your skin reacts. Many people do not know their skin type and just rely on guessing. There are two different processes which can both help you determine your skin type and decide what the best after sport moisturizer will be.
One of the ways is to simply wash your face and wait thirty minutes. This waiting period allows your skin to relax and revert back to normal after cleaning your face. If your skin feels really dry and stretched, it means that you have dry skin. If you notice a layer of oil or a light sheen across your face, it means you have oily skin. Neither is good or bad, simply different.
If you do not have time to wait and want to know immediately what kind of skin you have, simply use a piece of blotting paper. Take a piece and dab it on your face. If there are a lot of dark spots on the sheet or the sheet has completely been saturated, then you have oily skin. However, if there is light to no oil marks, it means that your skin is on the dry side.
What is your Emoji Skin Tone?
Historically, people have had difficulty explaining or describing their skin types. Many people refer to their skin as a color, but it can often be misinterpreted and offensive. In 1975 Thomas B Fitzpatrick created something known as the Fitzpatrick scale, which is a classification for human skin color which was identified using numbers. Human skin tone was measured against ultraviolet rays and assigned a number on the scale. The more a skin tone reacted, the higher the number. The reaction that the ultraviolet rays caused and measured was tanning. Depending on whether you burned easily or never burned, you would be assigned a specific number on the scale.
This resulted with the fairest skin tone being zero on the scale and the darkest skin tone being six. This was designed to make it easier for dermatologist and other medical professionals to communicate and be on the same page. Presently, this scale is still used between medial specialists so there is no confusion. The Fitzpatrick scale is so widely accepted that it is also the basis of how emojis are designed. The five skin tones on an emoji is based off of this scale with two of the lighter skin tones being merged.
Other Factors to Consider
Bottom Line
At the end of the day, your skin is an organ that is vital to your body. It protects all your insides and prevents germs and bacteria from entering and attacking your organs. Your skin is more or less your first line of defence against everything and anything, so it is important that you take care of it.
One of the easiest ways to protect your skin is to keep it moisturized. Dry skin will lead to easy cracking and tearing, both which can cause open wounds on your flesh. This allows for dirty, bacteria, and germs to enter into the area. Once they enter through the wound, these toxins can wreak havoc in your body.
After sport moisturizer is incredibly important because your sweat and the shower after your training dries your skin out very quickly. The salt that you sweat will encourage more moisture to leave your body and the heat in your shower will open up your pores. This is often why we also drink so much water when we exercise. So it's always a good idea to have both your water bottle and a good lotion on hand after a workout.
Frequently Asked Questions
q:

Should my child be using after sport moisturizer?

a:

Absolutely. Everyone should always be moisturizing and protecting their skin from harm.
q:

Where can I purchase an after sport moisturizer?

a:

All department stores and supermarkets are going to carry a large selection of brands. If you are looking for a particular product, it is recommended that you go through an online retailer. They are not restricted to a store size and are able to carry more brands.
q:

How can I tell if I am allergic to my moisturizer?

a:

Always do a patch test before using a product. Simply place a little on your ankle or wrist and wait twenty minutes. If you develop a rash, discontinue immediately and consult a physician. If there is no reaction, then the product is safe for you to use.

You should also make sure your moisturizer isn't interacting with any other skin treatments. If you're using a muscle rub, for example, the ingredients may conflict. This can cause both products to lose efficacy and may lead to skin damage. Always be sure to call a company's phone line and ask about interactions if you're worried.
q:

Is applying an after sport moisturizer really that important?

a:

Absolutely. Moisturizing your skin is proven to reduce the lines and wrinkles, thus making you age slower.
q:

Can everyone in my family share one after sport moisturizer?

a:

As long as no one has allergies, yes. It is also important to keep in mind that your different skin types may affect how effective a moisturizer is for your skin.
Subscribe to our Newsletter