Best Brazilian Jiu-Jitsu Books for Learning Reviewed
last updated:
Dec 03, 2019
Brazilian Jiu-Jitsu is perhaps one of the fiercest of the martial arts traditions, though it is relatively new on the scene, only having been founded in the early twentieth century. It is predicated on the idea that even someone who is smaller and weaker can defeat opponents who are taller, larger, and bigger through proper technique and leverage. Most notably, if you are smaller in stature, this system helps you to win by getting your opponent on the ground and employing joint-locks and choke-holds to earn a victory. This system shows that even someone who is small can overcome the shortcomings in their nature to earn a victory.
In a Hurry? The test winner after 12 hrs of research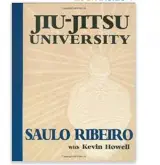 Jiu Jitsu University
Why is it better?
In a
Hurry? Editors choice: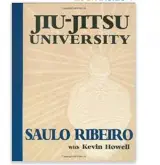 Test Winner: Jiu Jitsu University
Criteria Used for Evaluation
Features
History: There are a few works that delve quite deeply into the history of the sport and its founding family. If you want to really understand the spirit and philosophy behind a sport, you need to understand its origin. Works of this category will help you do that.
Techniques: This is perhaps the most straightforward variety included on this list. This variety includes lists of techniques and forms and usually is filled with illustrations or photographs to help you learn those forms.
Autobiography: There are stories written by the masters about their own personal lives and journeys. Though you may wonder how these stories are useful, they are packed with information. They give you a front-row seat as to exactly what it takes to not only succeed but to become a master.
Style
eBook: This stands for "electronic book," and it is exactly what it sounds like. It is a digital file that you store on your computer, smartphone, or other devices. You simply pull up the file on your device when you are ready to begin reading. A plus of this format is that it is transferable between devices, and weightless.
Physical formats: This refers to paperbacks and hardbacks, both of which are physical tomes that you can hold in your hands. Hardbacks have hardcovers that are covered in removable dust jackets. Paperbacks have somewhat flimsier covers made of thick paper. Hardbacks are more durable but more expensive.
Audiobook: This refers to an audible work of literature. This means that you can listen to it via speakers or over headphones. A plus is that you can fold your laundry or ride the train while gaining access to this information. A downside is that photographs and illustrations don't translate to this format.
Brand
Gracie family: The Gracie family is one of the most well known, if not the most well-known, martial arts families in the world. Aside from founding the lineage, their family continues to compete and teach to this day. There are many works written by the Gracie family included on this list.
Teachers and Masters: There are masters and teachers of BJJ who are qualified to teach and write about this topic. Looking at the outcomes of their students and the reputations of their schools is a great way to test their credentials. Additionally, many of the best teachers and masters have trained under the Gracie family.
Value
This is perhaps one of the most exciting of the recent lineages to come onto the world stages. It is known for its fierceness, and for its ability to help even the smallest competitor defeat their opponents, no matter the size. Though the tradition is less than a hundred years old, it has become one of the most popular martial arts taught across the world, with schools on every inhabited continent. Numerous UFC fighters incorporate training form BJJ into their repertoire, which is a key to their success. And now you can too.
Are all these books the same?
Each work is written form a unique perspective and contains unique information. Not only that, but there are many different types of work available. If you're looking to get into the mind of a master, then autobiographies are useful. If you want pointers on your technique, an instructional book is what you want. No two are the same.
Who should I contact if the cover is ripped when it arrives?
You'll want to contact the vendor. Usually, once you alert vendors to the situation, they are more than happy to walk you through the process of getting the item returned and replaced.
Other Factors to Consider
Accuracy
This system is a tradition that has allowed its adherents to sharpen not only their bodies but also their minds. They have not only conquered opponents (who may have been much larger than themselves), but they have conquered their own minds. The fundamental lessons of this sport are that no matter how daunting the challenge may seem, with discipline and training, nothing is insurmountable. You can achieve new heights of strength and mental acuity by following this tradition, which has benefited students from all over the world.
However, just because you're ready to begin your journey doesn't mean that you suddenly want to walk into a gym and find a master. Oftentimes, it's wise to get the lay of the land first before diving into something. When deciding to dedicate yourself to a tradition, it's wise to make sure that you know what you're getting into. Reading is an excellent way to do just that. You may be wondering, though, exactly how you're supposed to find information that you can trust, especially when you consider that there is so much writing out there that is junk or just plain untrue. Luckily for you, we've done the sorting so that you don't have to. You'll find the best of the best-written works on the topic outlined below.
Frequently Asked Questions
q:

How do I know I'm doing the forms from the book right?

a:

Ultimately, you don't. You can self-correct, read as many books as you want, and watch as many videos as you can, but there is no substitute for a real teacher. To reach any degree of proficiency, you'll need to find a physical teacher to walk you through the forms and techniques.
q:

What are the author's credentials?

a:

Before you buy a book you'll want to make sure that the person who's written it actually knows what they're talking about. To do that, there are a few things you can look for. Looking for a belt ranking will help you, as will any information about if they've won any championships or competitions. Finally, and perhaps most importantly, look to see who they trained under, and what their lineage is. If they come from a prestigious school or a prestigious master, they are likely well-trained.
q:

Which format is best?

a:

"Best" is a relative term. If you're a traditional bookworm who prefers the heft of a physical product in your hand, then you're probably not going to be too keen on a digital version you have to read on your smartphone or an audio version that you have to listen to through your headphones. However, if you don't mind technology and like to be able to pack light, then these two latter options may be right up your alley. However, images generally don't translate well to audible or digital editions, so be wary of this
Subscribe to our Newsletter