Best Electrolyte Drinks To Replenish Your Levels Reviewed
last updated:
Mar 03, 2020
Electrolytes are an important part of your health. They regulate many different functions within your body and are enable it to function properly. Electrolytes are found in your blood and urine and are electrically charged particles. Despite the fact that we don't feel the electricity coursing through our veins, they play a crucial part in keeping your body healthy.
Featured Products
LyteShow

Our rating
Convenient
No Sugar
Price:

See Here
Ultima Hydrating Powder

Our rating
Magnesium
Potassium
Price:

See Here
Nuun Hydration Tablets

Our rating
Mental Focus
Combination
Price:

See Here
There are multiple different types of electrolytes. Most play slightly different roles within our bodies and its processes. However, they all work together harmoniously in order to provide you with a fully functioning body. Having enough electrolytes allow you to do things such as moving your muscles properly and retaining the water that you drink. A common way to lose electrolytes is by sweating. Through osmosis, the electrolytes leave your body and will need to be replenished.
To keep your body balanced, it is crucial that you are consuming enough electrolytes throughout the day to reach your daily doses. While most foods have some form of electrolytes or others, an option is to have a beverage that is specifically designed to give you an extra spurt of these nutrients. Our body to some degree is slightly acidic. Electrolytes play an important role to keep our blood levels at a good 7.4pH. Blood that is too acidic or alkaline can have extremely adverse effects on our bodies.
Electrolytes also work to prevent dehydration in our bodies. While common sense dictates that if you are dehydrated, drink water. However, the body sends out signals telling you that you are dehydrated when it really means that you are electrolytes. In particular, salt. Large amounts of sodium can be bad for you, but your body needs a proper amount of it to function. The sodium helps your cells to retain water, thus eliminating your feeling of thirst. This is really a way to balance your electrolytes as well as imbalances that can cause a host of problems.
10 Best Electrolyte Drinks for Runners
1. LyteShow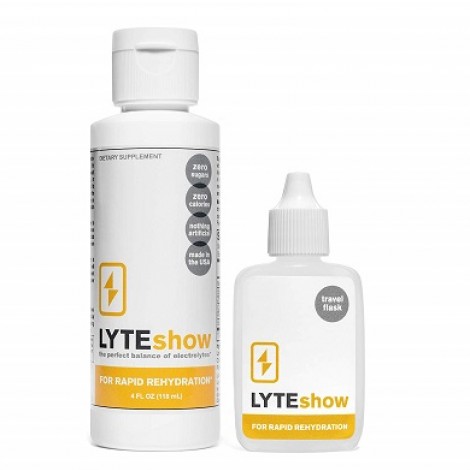 This product was designed with users in mind. Many people want to stay healthy and get their daily dose of minerals, however, most products just are inconvenient. Carrying a large drink around can be quite heavy and sometimes you may even forget to bring it. This product is small and can be left in your purse. Simply pour a few drops into a glass of water or any beverage and enjoy!
Expand to see more
Convenient
Most people that need to rehydrate are on the go or busy bees. It is important for them to find something that can be consumed quickly. This product appeals to people that are always rushing around because it is so convenient. Simply add a few drops of the concentrate into any beverage to replenish your electrolytes

No Sugar
Most people think of sports drinks when they want something to replenish their electrolytes. However, most beverages have a large amount of sugar and calories. This product is a liquid concentrate that is made purely of minerals, therefore no sugar or artificial sweetener. This is important for people that are on a specific or rigid diet.

Cost and Value
This is a wonderful product with a great price tag. Each bottle of Lyteshow will give you at least forty servings, meaning it will last quite a long time. The convenience alone makes the price really worthwhile. This product will also save you money as you can easily carry it around, thus eliminating your purchase of an electrolyte beverage at a convenience store.

Affordable
Convenient
Daily dose of minerals
Can be added to any drink
Zero sugar
Mineral taste can get strong in plain water
2. Ultima Hydrating Powder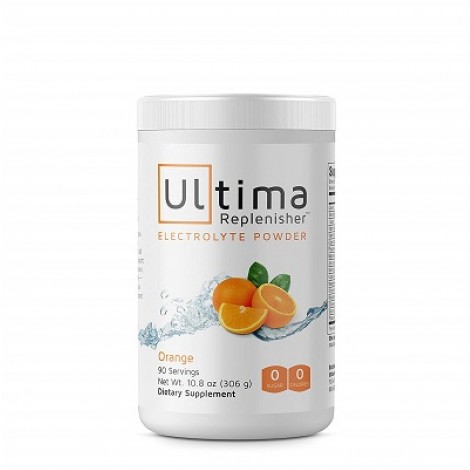 This is a great product that is going to give you clean energy that will leave you feeling renewed. It contains up to six different types of essential electrolytes to give you recharge in your day. This particular product uses natural sweeteners such as fruits and vegetables to make this beverage more enjoyable to consume.
Expand to see more
Magnesium
On top of the electrolytes, this product also contains magnesium. This is an essential nutrient for your body as it repairs the functions of multiple organs. The main use of magnesium in a day is to ensure that your nervous system runs properly. It can also help aid your digestion as it is used to break stored fats and convert them into usable energy.
Potassium
An electrolyte beverage is designed to replenish your vitamins and minerals when they are running low. An added nutrient to this particular product is potassium which is crucial for a healthy heart. This is the mineral that regulates and ensures that your heart stays beating. It gives the heart energy and fuel for each pump.
Cost and Value
This is a product that is suitable for everyone, not just athletic people. It comes jammed pack with multiple vitamins and minerals and offers a lot of value. It is
completely vegan powder
and the only sugar it contains is the fructose in the fruits that are used to flavor the product. Despite a heftier price tag, this beverage ensures you are getting a daily dose of all your electrolytes.
Daily dose
Magnesium
Potassium
Naturally flavored
Vegan
3. Nuun Hydration Tablets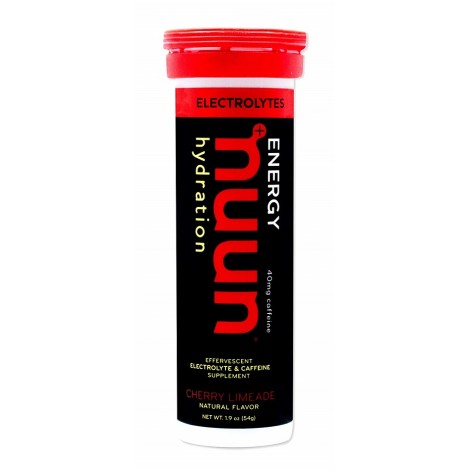 The brand has managed to design a fantastic product that can give you the best of both worlds. Caffeine dehydrates you but gives you great energy for the day while electrolytes work to hydrate and give you much-needed minerals, thus balancing it out. This product can give you the mental clarity to focus on a particularly long day without damaging your body.
Expand to see more
Mental Focus
For most people, a day can be very busy. On these particular days, there can be a chance of a slump occurring. This product contains a light dose of caffeine to wake you up and give you a boost to last through your work. The wake up will keep your brain focus and determined, which will work to greatly improve the efficiency you have in doing your tasks.

Combination
This product is a great combination of both caffeine and electrolytes. The caffeine will wake you up but dehydrate you due to its diuretic properties. This is when the electrolytes come into play. They minerals work to rehydrate your body and allow your cells to take on more water. This is a great combination that will give you the best of both worlds.

Cost and Value
This is a wonderful product that is very affordable and easy to use. It comes in a convenient form of a dissolving tablet, making it easy and light to carry around. It can be dissolved into any beverage without the worry of changing the taste. This is a product that will definitely give you the most bang for your buck!
Convenient
Affordable
Mental clarity
Energizing
Great taste
May not completely dissolve
4. Sqwincher ZERO Qwik Stik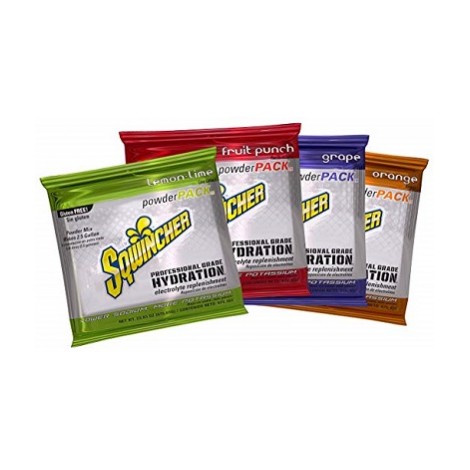 This is a product that is designed to be easy and accessible. They come in convenient packets that allow you to take them anywhere. They are free of sugar and calories, making it easy for people that are keeping track of their calories. It also allows people that have dietary restrictions to partake in using one of these. They are an important source of electrolytes and can benefit you in your daily life.
Expand to see more
Brain Function
Many of these drinks give you essential nutrients for your body, but not your brain. This particular product contains ingredients that will help get your brain going. It works to sharpen your focus, allowing you to get through the day in an effective manner. It allows your brain to work quickly and efficiently, thus achieving more in a day.

Recovery
This is a product that is not only for athletes but a great way to recover after a night out. Most alcohols are diuretics that will leave your body dehydrated and lacking water. In situations like this, drinking water will not be enough for your body. This product contains the necessary electrolytes to jumpstart your system and give it a boost so it can start regenerating some of the lost nutrients.

Cost and Value
This is a great product that is quick and convenient. They come in a packet that looks like a stick and can be carried around easily. These can be kept in your purse, at work, in the car, or at home. They are a grab and go product that is easy to carry and also easy to use. When you feel like drinking one, simply rip open the top and pour it into any beverage of your choice.
Zero calories
Recovery
Convenient
Affordable
Less sodium
5. Liquid I.V. Hydration Multiplier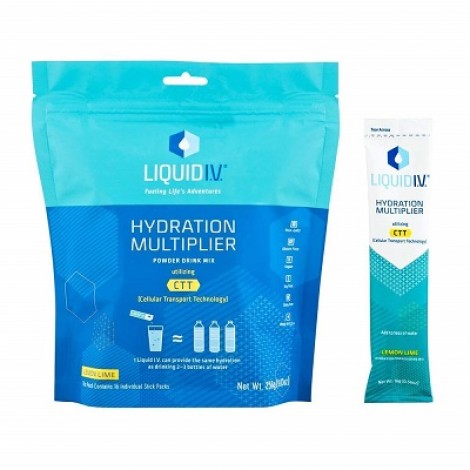 This is a product that works well and is effective. It is a great way to hydrate yourself in a quick and safe way. The minerals and vitamins contained in this product will support your body and replenish what was depleted during the day. There are also added vitamins that will work to give your body an overall boost, leaving you feeling great.
Expand to see more
Effective
One of the main reasons why we drink beverages that have electrolytes is because they are a quick way to replenish depleted nutrients. It takes time to break down foods and makes it significantly slower to bring our levels back to normal. There are also certain nutrients in our body cannot regenerate naturally on its own. This product sends the nutrients and minerals directly to your bloodstream, making it a quick and effective way to get your nutrients.

Vitamin C
This product also includes a large dose of Vitamin C. After a training session, meniscal tears and rips can be found in your muscles. Vitamin C is the nutrient that is in charge of helping with these repairs. Having extra Vitamin C in your system will allow your muscles to heal and recover much more quickly.

Cost and Value
This is a great product with many benefits. Despite the more expensive price tag, it is worth every single penny invested into it. This product is a great way for athletes or people that have had a long day to replenish both their nutrients and energy levels. It comes in two different flavors. allowing you to find something that you will enjoy.
Fast
Effective
Vitamin C
Cane sugar
High quality ingredients
6. Hi Lyte Concentration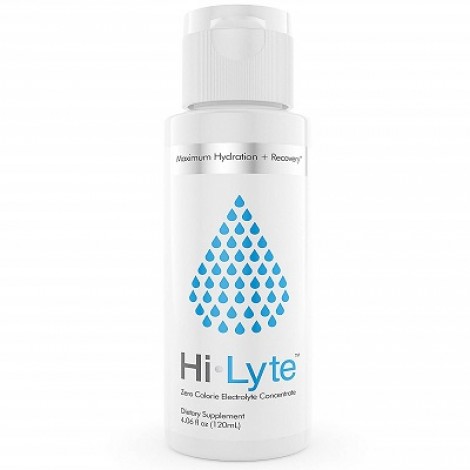 This is a great product for anyone that needs a quick replenish of depleted nutrients. They are a great beverage to take on a hike or long endurance training to keep your vitamins and minerals at a reasonable level. This product works to prevent your muscles from feeling as sore and also is able to help cool your body down in the heat.
Expand to see more
Muscle Recovery
After an intense training session, your muscles can get sore and tired. Without enough liquids, lactic acid will build up in your muscles. This will cause a lot of discomfort and soreness the next day. This product contains the electrolytes that are necessary to relieve some of the discomforts. In a rapid hydration process, it works to quickly help your muscles recover and reduce the build-up of acid.

Zero Sugar
People that exercise are usually conscious about what they put into their bodies. For some, there are specific dietary restrictions they must adhere to. This particular product has no sugar and no additives, making it a great product. People that are counting their calories will be able to consume this with confidence. This will also be suitable for athletes currently in training that need to stick to a strict diet.

Cost and Value
This is a great product that is not only affordable but has many health benefits. One of the biggest is preventing discomfort after a, particularly hard workout. Most people do not enjoy the soreness or muscle cramping that happens. By consuming this product, it will replenish your depleted levels and ease your discomfort.
Reduce cramping
Rapid rehydration
Affordable
No sugar
Convenient
Mineral smell is very strong
7. Emergen-C Electro Mix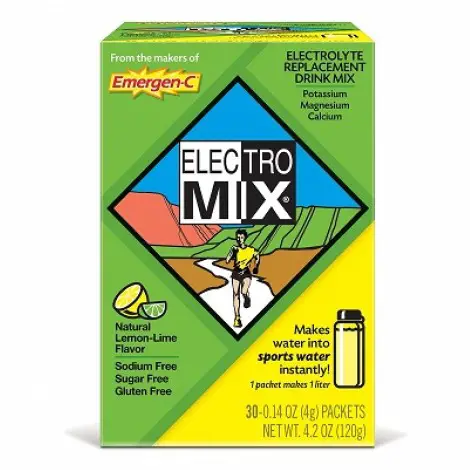 This brand is well known for making multiple types of beverage mixes. All their products contain different types of vitamins and minerals that are good for your body. One of their more popular products are the tablets that boost your immune system and help you recover from a cold. This product is no different and is packed full of nutrients that are important for you to get through your day.
Expand to see more
Hydrating
Most athletic people need more than just water to rehydrate themselves. While water is important, there are also many other nutrients and minerals that are needed. One of the most important things this product contains is sodium. It can regulate how much water each cell stores. After a particularly tough workout, some of your cells may not be able to retain water as quickly as you drink it. The natural response your body will take is to make you drink more water.
Refuels
After a training session, it is important for you to recharge your body. While it is important to get food into your system, it is just as important to have a recovery beverage of some sort. This particular product is especially effective as a
post-workout drink
as it has vitamins and minerals that you will need to replenish your system with.
Cost and Value
This product comes with a great price tag. It also has multiple flavors, ensuring you'll find something that works for you. After you have depleted your vitamin and mineral levels, this is a great way to refuel your body without having to wait for them to naturally regenerate. This product is suitable for anyone who has done exercise and even for those who are sick!
Trusted brand
Affordable
Great tasting
Hydration
Refuels your bod
8. Vitalyte Sports Mix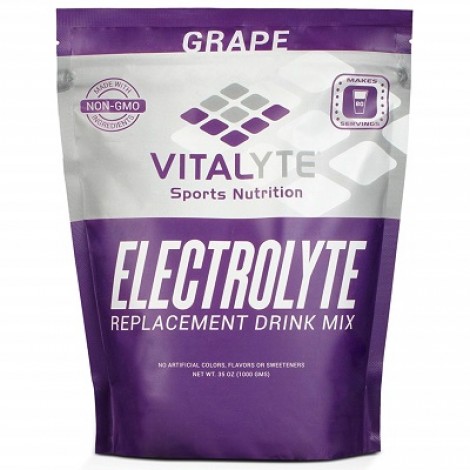 This is a product that is suitable for all ages. Because it uses a gentle formula, it is ideal for children as it won't cause stomach discomfort. It is a beverage that contains no extra additives and is made purely from electrolytes and other nutrients. This is a great product that will replenish your nutrient levels after a tough training session or a late night out.
Expand to see more
Isotonic
Most people turn to electrolyte drinks because they need a product that can show effects almost immediately. This product uses an isotonic system that balances the right amount of electrolytes and glucose to ensure you are getting the minerals you need right away. Similar to an IV, this product work in your bloodstream to energize and recharge tired muscles and organs.

Digestive System
Some of these products can be quite tough on your digestive system. They may be hard for your digestive tract to break down, when this happens it can cause >bloating and discomfort. This product has included a formula that is gentle on the stomach and easy to absorb. There are enzymes contained in the product to protect your digestive tract from the abrasiveness.

Cost and Value
This is a great product that is very reasonably priced. The price is quite affordable because this powder comes in a large packet. This will require you to portion it out yourself or have a way to carry a single serving around. Despite the little setback, this is a great product as it has many benefits that other beverages do not.
Easy to digest
Affordable
Daily dosage
Isotonic
Hydrates
9. Dr. Berg's Powder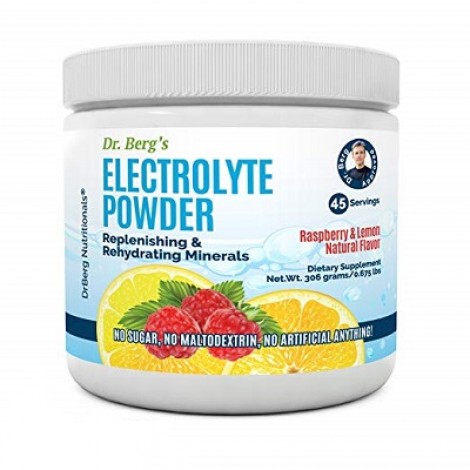 This brand has gone through a lot of research and development before producing this product. This beverage is designed to help your body recover after a long day of work or a particularly intense training session. The minerals and vitamins contained in this will work to hydrate your cells so that they can bring much need nutrients throughout your body.
Expand to see more
Muscle Recovery
After every gym session, your muscles start to break down. While this can be frustrating, it is how our body is wired to work. After all the nutrients are used in your body, your muscles start to break down to provide your body with more energy. This product can work to quickly replenish your low levels of nutrients and slow down the process of your muscles breaking down.

Improves Endurance
This is a great product that can prepare you for your next workout session. Despite not hitting the gym every day, your muscles are still working to recover and rejuvenate before you use them again. This product contains trace minerals that are designed to support your muscles and get them to recover quickly. They act as a boost for your muscles so that your body is not stressed and expected to regenerate everything on its own.

Cost and Value
This is a product that is backed by science. All the ingredients are clinically tested and trialed to ensure its effectiveness. The minerals and vitamins in this product have been scientifically calculated to give your body the biggest boost possible. The ingredients are locally sourced and third-party tested to ensure they are free from impurities.
Hydrating
Trace minerals
High quality ingredients
Tested for impurities
Great taste
10. Dr. Price's Supplement Powder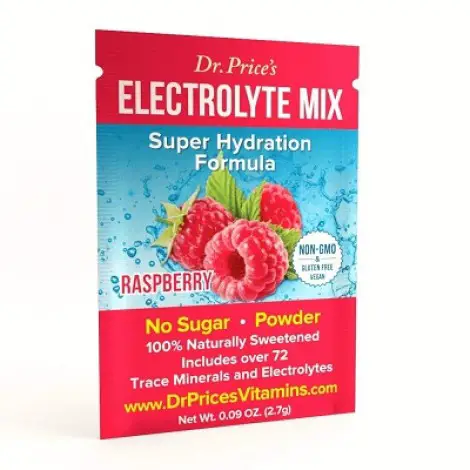 This product is convenient and can be carried easily. They come in individual packets, allowing you to place them in your gym bag, at home, or at work. When you feel your energy is a little low, simply open one and pour it into a glass of water. The product is naturally flavored with fruits, thus keeping the sugar content low.
Expand to see more
Absorption
There is only so much that your digestive tract can absorb in one sitting. The rest of the things that are not absorbed get secreted out. To ensure that you are getting as much of it absorbed into your body as possible, this product has enzymes that allow for easy absorption. The electrolytes in this beverage are also non-abrasive and easy on your digestive tract.

Energy
This is a product that is designed to replenish your energy by giving you much-needed vitamins and minerals. While food is a great source of energy, it is really what the food is made of that gives you boost. For instance, both Vitamin C and Vitamin B are great accelerators to improve your energy. This product contains over seventy-two trace minerals to give you the energy you need to last through the day.

Cost and Value
This is a product that comes at a great price for thirty servings. There are multiple flavors to choose from, allowing you to find something that will work for you. This product is also ideal for children as there are no stimulants and they will have a lot of fun choosing their own flavors. This product is gentle enough for children to consume on a daily basis.
Energizing
Easy absorption
Convenient
Travel packs
Affordable
While there are many benefits to drinking electrolyte beverages, there are some things to be aware of. Many manufacturers do not mention how much sugar goes into one of these packets. Depending on the brand, there could be a large amount of sugar. This can greatly mess up your calorie count or be detrimental for people on strict diets that they are trying to adhere. The key is to be aware of what ingredients are included in the exact product you are choosing.
Criteria For Evaluating The Best Electrolyte Drinks
1. Sodium
When purchasing an electrolyte beverage, ensure that you are choosing something that has a proper amount of sodium. During your exercise, the quickest to drop are your sodium levels. This is because they can leave your body through your sweat. Without enough sodium, your muscles could seize and cramp up. This will lead to a direct decrease in your abilities and performance. In severe cases, it may require hospitalization. Sodium is the electrolyte that will keep the fluids and other liquids in your body balanced. It plays an important role in how your nerves function, how your muscles contract, and maintain the proper pH levels in your blood. Sodium is the most common electrolyte that is lost.
2. Potassium
This is an electrolyte that your beverage should also contain. Potassium is what prevents your muscles from cramping up and hurting. The main role of Potassium is to ensure that your water levels are balanced. As mentioned, too much water can lead to a decrease in sodium which will bring on negative reactions. Potassium is in charge of ensuring that it does not happen. It is also an integral part of how our brain functions. It helps the firing of neurons in our brains to properly fire and connect with each other. This allows for your body to properly move your muscles and ensure the communication channels within your body are working.
3. Calcium
When we hear calcium, most of us only think about our bones, hair, and nails. However, calcium is actually an electrolyte and plays an important part in helping our muscles contract. Without enough calcium, our muscles would seize and start to break down. Once they start to break down, it will affect our bone density. Growing up, parents have always told their children that calcium is important. However, no one really understands how important it is. Calcium actually plays an important part in how athletic we are. A lack of calcium in our bloodstream will prevent us from delivering good performance. Once the calcium is ingested, it circulates through our entire body and helps break down important nutrients. Without it, we would not be able to absorb a lot of the nutrients we ingest, rendering them useless.
4. Magnesium
Magnesium works hand in hand with calcium. While calcium allows your muscles to contract, magnesium helps them relax. Together, they are what makes the body move. A critical function that magnesium and calcium do together is to maintain a regular heartbeat. They must work hand in hand to get specific valves to pump or relax at certain times. Not enough magnesium could cause all the systems in your body to shut down. Thankfully, you do not need much magnesium each day.
This electrolyte also plays a large part in metabolism. It takes all the sugary ingredients inside your body and metabolizes them. The goal is to burn through as much of it as possible so it doesn't retain within your body. Sugars that stay in your body eventually get converted into stored fats. Magnesium can also break down protein enough that they reach their most basic form. This helps to release enzymes that can support other functions and processes within the body.
5. Bicarbonates
This is an important electrolyte to have in your beverage as it can help reduce the amount of fatigue you feel. It can also work to improve your endurance, allowing you to train for longer periods each time. One of the things bicarbonates can do is slow down the creation of lactic acid. When you use your muscles, they use nutrients. After the nutrients are used, there are toxins that are left. Together they become acidic garbage that has adverse effects on your muscles. Too much lactic acid build-up is what causes you to feel extremely sore and uncomfortable the next day. The build-up of lactic acid is also an additional stress on your body as it takes a considerable amount of time and effort to break down the acid.
6. Amount
Many people feel that the more electrolytes consumed the better. But as mentioned, your digestive system can only absorb so much. There are also specific amounts that you need each day. Too much can lead to high blood pressure and other health problems. Many things need to be considered prior to ingest an electrolyte beverage. The amount of exercise you do and how long you keep at it will make a difference as to how much you should drink. Weather also plays an important part as you will sweat more during the summer versus the winter. Training indoors or outdoors can also make a difference. On days you are not exercising, you will need fewer electrolytes than days that you are hitting the gym. Most electrolyte products come with recommendations and guidelines that are designed for the average human body. By consuming an electrolyte beverage, you are already giving yourself a boost and be ahead of the game. Any other electrolytes can be gained through your daily diet.
Frequently Asked Questions
Q: How can I tell if I don't have enough electrolytes?
A: Some of the common side effects are dizziness, lethargy, fast or irregular heartbeat, and nausea.
Q: Are there electrolyte drinks without sugar?
A: There are plenty of electrolyte drinks that don't contain sugar. For those drinks, the mineral taste can get strong and it is recommended you mix it with a flavored beverage.
Q: Where can I buy electrolyte drinks?
A: They can be purchased at most sporting goods stores or large supermarkets. It is recommended that you purchase a product from an online retailer as there are more options and brands. This can ensure you will find something that you really like.
Q: Are these electrolyte drinks safe for children?
A: Most of these products only contain minerals and vitamins and are safe for children's consumption. Ensure that the ones you are purchasing are not combined with other ingredients such as caffeine or another stimulant.
Subscribe to our Newsletter