Best Escrima Sticks Reviewed and Rated
last updated:
Jun 05, 2020
There are a great number of martial arts, each with a focus on form, style, and execution. Some fighting styles, like Muay Thai and Kickboxing, have a focus strictly on the use of fist and leg strikes. Other schools have strict use of weaponry, like Kendo and Laido, relying only on sword techniques.  Meanwhile, some arts, most notably Karate and Ninjutsu, rely on a mix of fist strikes, leg kicks, and also an array of martial arts weapons use. Alongside martial arts such as Karate and Ninjutsu, is FMA, another fighting style incorporating both armed and unarmed combat.
Choosing your gear wisely is important, even in the case of finding the best escrima sticks. We have done the research and offer you the best options to make your decision a simple one.
In a Hurry? The test winner after 4 hrs of research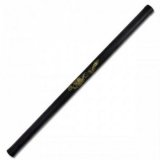 Pro Force Foam
Why is it better?
Set of Two
Thick Foam Padding
Affordable
Gold Insignia
In a
Hurry? Editors choice: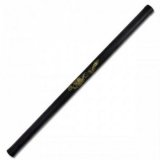 Test Winner: Pro Force Foam
Materials
Versatility
By Default
10 Best Escrima Sticks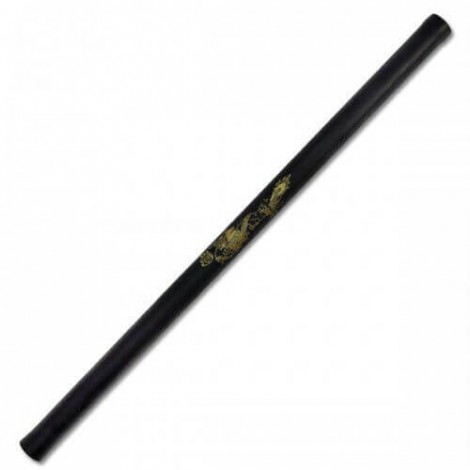 Set of Two
Thick Foam Padding
Affordable
Gold Insignia
Pro Force has been in the martial arts gear business since 1972. Offering a wide variety of equipment from uniforms to weaponry, they have made a name for themselves with their products. They also have a selection of training weapons. From Bokkens to Escrima sticks, their profound experience allows them to generate a vast selection of training gear.
Read more
Foam Padding
These training sticks are aimed for safety. It is a simple construction of a plastic core, Wrapped in 1 1/4 inch thick foam padding. The thick foam will assuredly keep yourself and your sparring partner safe from injury in the event of accidental contact when practicing strikes. Additionally, the foam makes practicing quieter, allowing for unintrusive, distraction-free training.
Four Pack
Pro Force adds a second set of sticks in this offer. Having a second set of sticks comes with additional benefits. They, first and foremost, can serve as replacements if one were to break. Additionally, should you have a sparring partner who doesn't have a set of sticks to train with, the second set alleviates this situation?
Cost and Value
The Pro Force Escrima Training Sticks fall in the middle of our price range. Affordable for anyone with a tight budget, they are a great choice for a beginner, or anyone looking to train lightly. The value increases with the inclusion of the second set of sticks, which also justifies its cost.
2

. Martial Arts Armory AWMA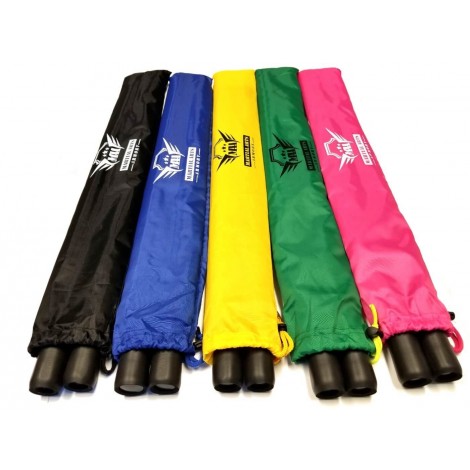 26' Length
Carrying Case
Color Choice
Great for Beginners
Limited to Light Training
Martial Arts Armory is a fighting gear megastore who also deals online. They feature over 30 brands, with Pro Force being one of them. They deal in gear ranging from protective pieces to weaponry. They also have a selection of training gear available, with Escrima sticks being among them.
Read more
Great For Beginners
These Escrima sticks, like most training sticks with a focus on safety, are made up of a simple construction. The core is a simple and solid plastic stick wrapped in foam. This construction is useful for improving your speed and form, important aspects for a beginner of FMV. On the contrary, these should not be used for heavy striking of any kind, as they may break. These are even safe for children to use!
Carrying Bag
Included with the set is a bag to carry them in. It is made up of polyester with a drawstring at the top of the bag. Since the sticks are not a bladed weapon, the bags of polyester construction is sufficient for the storage and transport of them. However, the bag is made to hold only two, so keep that in mind.
Cost and Value
The Martial Arts Armory Training Sticks fall into the low to mid price range of our buyer's guide. Keeping in mind they are aimed at improving your form and speed, and not for heavy use, these end up being of good quality. Also, throwing the bag in for carrying adds to the value of this offer. It is also a great choice for beginners and youth.
3

. Tiger Claw Foam Escrima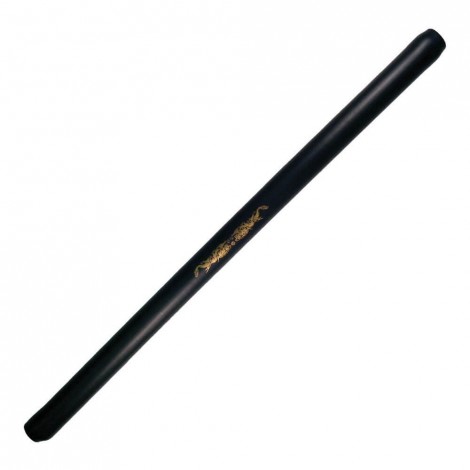 Single Stick
Foam Padding
26 inches
Great for Beginner
Tiger Claw is a business founded in 1985 by Thomas Oh. Starting as a standalone fighting gear company, he eventually sought out to fulfill his vision of creating a group of companies. The businesses, each with their own line of gear, worked together to create the family business they are today. As a result, Tiger Claw has achieved a great and varied selection of fighting gear, and are a known name in the fight world.
Read more
Great for Training
Tiger Claws Escrima is made up of the usual things that make up a standard foam Escrima. Its core is a PVC pipe wrapped in a thick foam. Not only does this make it safe and ideal for training and sparring, but it also drives the cost down a great deal, as these materials are easy to come by. This makes it a great choice for the beginner and even children.
Single Stick
With this offer, you get a single stick. Although Escrima typically involves the use of two sticks, there are still benefits to having that option. Sticks break and having only one really limits what you can do in a round of training. Options are important and its good to have the option to replace just that one, without having to be stuck with buying a set should you not want to.
Cost and Value
These sticks are our best-valued item on the buyer's guide. Being made of low-cost materials keeps the price low, as well as the offer, as it is that of a single stick. A great option for a trainer looking to quickly replace a missing or retired stick.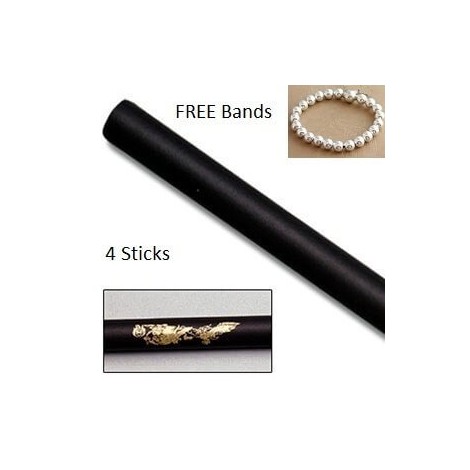 Set of 2
Beaded Bracelets
26 inch
Great Bargain
JMD is specifically an online vendor. Being more like an online thrift store, JMD has an inventory ranging from simple decor to drilling machines. Among their expansive inventory is some fighting gear here and there. They too have an Escrima training option for the aspiring Arnis fighter.
Read more
Four Sticks
JMD offers two sets of sticks in this selection. This grants you an extra set, which can serve as a replacement set for broken sticks. Additionally, the extras can be borrowed by a forgetful sparring partner at a gym. Like most training escrima, they have a foam wrapped plastic core. Making it a safe and affordable option.
Beaded Bands
In addition to receiving the second set, JMD throws into the offer 2 beaded bracelets. Those who find FMV to be a spiritual outlet can take enjoyment in this feature, expressing oneself with it. The inclusion of the second bracelet will let you share the wealth, should you so see it fit.
Cost and Value
Falling into the mid-level cost category in our buyer's guide, it's a fair cost for the value. The inclusion of the second set, as well as the two beaded bracelets, is the value that justifies this cost. A great choice for couples who are just starting out or those wanting a backup pair with their first set.
5

. iiSports Rattan Sticks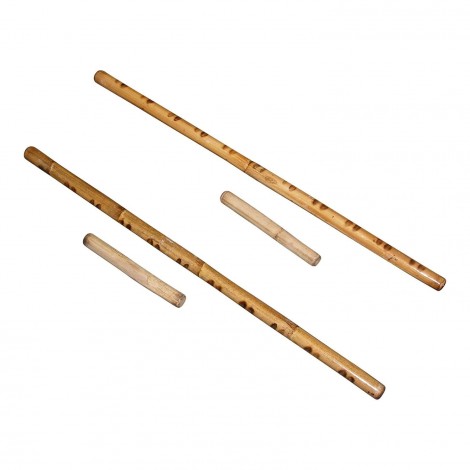 Rattan
Acceptable Substitute
Sturdy
Traditional
I & I Sports, or iiSports has been around since 1984. Having taken to the online world of business, they offer much of the same as the physical store. From paintball to martial arts supply, iiSports prides itself on its inventory and bargains alike. Unlike most entries in our guide, this offer is a set of sticks made of Rattan, which is what most authentic Escrima sticks are made of.
Read more
Rattan
Rattan is a wood like byproduct of a type of climbing plant. Found in the rainforest, the climbing plant makes for a series of craft, decorative, and even functional items. Like bamboo, rattan is a sturdy and rigid species, with only a little flexibility to its form. Since this is what most sticks are made of, you get yourself the real deal with this offer.
Repurposed for Arnis
This set was actually intended for a children's game. In the Philippines is a game known as larong pinoy. It utilizes the use of two sticks, one for each hand, but of different lengths. Since this offer has a set of two, the other for an opponent, you can use the two 29 inch sticks for yourself, making for a decent pair of fighting sticks.
Cost and Value
This set of rattan sticks sits in the mid-range of cost in our buyer's guide. Being made of the very resource that standard Escrima sticks are, these game sticks become a slightly longer self-defense weapon. However, this also makes them a little cheaper than a set sold by a martial arts vendor. A good deal for the practitioner on a budget who wants a taste of the real weapon.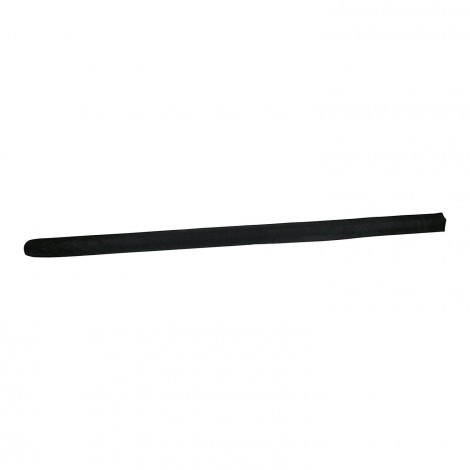 Single Stick
Durable
Padded 
Rattan
iiSports makes the buyer's guide a second time. This time with something a little different from the previous entry. Offering a safer training variant of actual FMV Weaponry, this vendor engenders options, giving you more of a choice in matters of preference.
Read more
Rattan Core
iiSports makes use of rattan in the construction of the weapon. Rattan is a sturdy wood-like byproduct of a rainforest plant. The material is additionally what is typically used in the development of authentic Escrima sticks. A benefit of using rattan over plastic is that the former is more durable than the latter. However, the use of a quality material is normally followed by an increase in cost.
Padding
This rattan core is covered in a thick foam covering, which provides a few additional benefits. Not only does the foam provide protection from harsh strikes, they also provide extra durability to an already durable stick. Padding also makes for quieter form training, which requires one to strike your sparring partner's sticks.
Cost and Value
This entry in our buyer's guide sits in the mid to high price range. Taking into an account that this entry offers a single stick makes it seem steep in price. However, the construction is made up of a foam covered stick of real rattan, making for a durable and quality product that may justify the cost to you.
Designed for Youth
Full Contact
Affordable
Single Stick
JMD, the online thrift store vendor, also comes in a second time on our list. Not only do they appeal to the older crowd, but this time they have a stick for the young fighter. Scaled down to fit the size and form of a youth. Parents need not look any further than this offer.
Read more
For Youth
This stick, sold individually, is designed for the youth. It is important to find a set that is a size that you find comfortable and easy to control. The average Escrima has a length of about 26 inches with an average diameter of 1" to 1 1/4". However, this properly scaled down stick has a length of 20 inches as well as a 3/4 diameter.
Simple Construction
This youth-focused option is made up of the usual materials. Foam wrapped PVC, with an outer layer of rubber, makes this a safe option for full contact sparring. The foam variant is actually intended for specifically sparring, which any practitioner of martial art can improve their skills from.
Cost and Value
This is sold individually and made of low-cost material. These two factors are an obvious influence on its low cost. Some styles of escrima use only one stick, whereas others use two, making the former a great benefactor from this value. Even so, purchasing an additional stick still makes this youth-centered item affordable.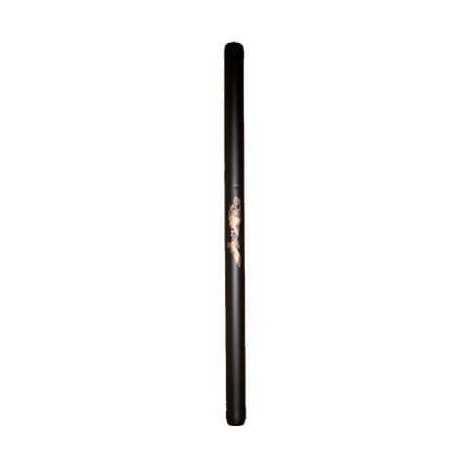 Affordable
Contact Safe
Usable for FMV
Lightweight
Jukado is not only the name of the online vendor but of a mixed martial art employing the use of Escrima sticks. Jukado, the vendor, has a selection of gear with a focus on Jukado, the style. Like most other stores, this one also offers a full contact, but safe alternative to the actual variant.
Read more
Sold Individually
Jukado offers their product individually. Some forms of FMA, as well as others like Karate and, of course, Jukado have different styles of stick fighting. A lot make use of a stick in each hand, whereas some of these schools only use one-handed tactics in training. The latter of those may benefit greatly from this. However, those who train with mostly two-handed techniques can look this if they are in need of a replacement.
Multi Use
This stick is a great choice for Arnis and Kali despite its intended purpose. Kobudo is a martial art that employs the use of several varying weapons, including the Tambo, which is known in Okinawan Kobudo as a short staff. Coincidentally, the length of this item is close to the proper average length and diameter of an escrima stick, making it a great option for that very thing.
Cost and Value
This item falls into the low-cost category. Being sold individually helps make this possible, as well as its low-cost materials. However, its low-cost materials; PVC and foam, are not as sturdy as rattan. This limits its use to only light contact or speed training. It does perform well in those cases.
Very Affordable
Child Safe
Excellent Variety of Colors
Full Contact
Sedroc Sports came onto the MMA equipment scene in 2014. By setting up partnerships with top name brands they have become able establish themselves fairly well in the industry. They sell fight gear for MMA, boxing, fitness, and martial arts gear, such as FMA weaponry! As far as sticks for Arnis goes, they have a rather colorful option for this entry.
Read more
Full Contact
These, as padded sticks normally go, are intended for full contact training. There are many different types of stick training including one or two-handed, strikes, speed, form, as well as some others. Foam keeps you, your sparring partner, and even gym equipment safe from injury and damage. Unfortunately its plastic core keeps you limited to light strikes, otherwise, it may break.
Color Choice
With this selection, you get to choose between five colors. The foam comes in your choice of black, green, yellow, pink, or blue. These are sold individually, which can give you the option to mix the colors up, should you train in two-handed techniques. Also, since most sticks at a gym will look alike, the vibrant colors will help avoid a mix up of yours with another.
Cost and Value
This item comes close to our best-valued item on the buyer's guide in the case of cost. They are an extremely affordable, low-cost construction, making it a good choice for beginners. The choice of several foam colors paired with the safety benefits makes it kid-friendly. Sold individually, buying several of these would still keep the cost very low for anyone on a budget.
10

. iiSports Foam Wrapped Rattan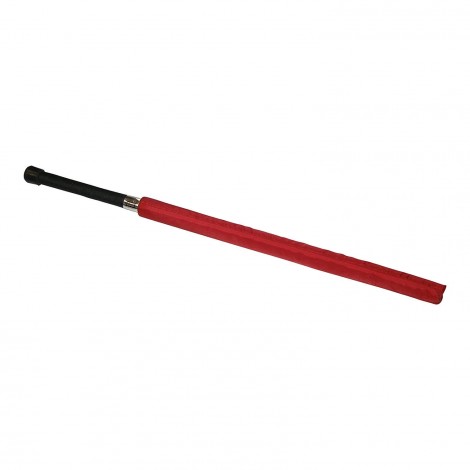 High-Quality Material
Durable
Padded
Full Contact
iiSports makes the list a third time. In this particular entry, the company brings an option that is high-quality to the table. Despite it being another padded option, this one has so much more going on underneath is cover. It is on the pricier side of the list, but you will get what you pay for.
Read more
Hgih-Quality
The materials that went into this trainer weapon are of great quality. Its core is a fire-hardened Filipino stick of rattan. The core is enveloped in a dense closed cell foam sleeve, for safety purposes. Lastly, as a means to keep its longevity, the sleeve of foam is wrapped in a tear-resistant polyester bag of sorts. The bag and the tightly wrapped handle of the stick are separated by a stylish aluminum clasp.
Sold Individually
These training weapons are sold individually. Having this option has its advantages if you are looking to primarily train in one-handed weapons or on a budget but want quality and are fine with buying the second one later. In the particular case of price, it has its disadvantage of being costly if you need a second stick or more. It's best to know your needs before jumping into something like this.
Cost and Value
This offer is the highest priced item on the buyer's guide. Sold individually means a single stick made that category. However, should you have the money to drop on it, it's worth the investment due to its high-quality materials. Its form also helps the value justify its cost. Not exactly for the beginner on a tight budget.
Criteria Used for Evaluation
Materials
There are many different things to consider when you go about choosing which escrima stick is right for you. Being better informed of several key aspects can help ease the burden of searching through a vast amount of selections. Knowing what materials go into it can and will make all the difference in its performance.
Additionally, knowing what your training is going to look like can determine how durable of stick you may need as well as how many. Doing full contact sparring? Padded sticks might be what you're after. Working on speed or power? A heavier stick might be right for you. Materials will give you an idea of what you are looking for.
Plastic
Plastic is usually found in the padded type of training stick. Often described as a plastic core wrapped in a padding, that core is more often than not, a hollow PVC pipe or a solid plastic shaft. The plastic is typically light, making a lightweight option for training. PVC pipe does not hold up as well against heavier strikes than other cores do. As a consequence, the presence of this material is partially responsible for the items low cost.
Foam
Foam is what the padding is comprised of in most padded training weapons. Foam is usually a low-cost material that, when paired with a plastic core, makes for a low-cost training tool. Intended for safe training, it encases the core, making it useful for full contact training without injuring your sparring buddy or yourself. Another added benefit of foam is that it is much quieter as opposed to the sound of wooden sticks hitting off of one another.
Rubber
Accompanying a lot of padded training escrima sticks is rubber. In a lot of cases, it makes up the surface material, encasing the foam padding. Rubber is a very low-cost material to produce, and the rubber used in this case is a very thin coat, as to not compromise the safety benefits foam is intended to provide.
Polyester
This material is used for the same purpose one would use rubber for in a stick. Being a durable material for the use of strikes, it makes up the surface. Because it will not rip easily in these conditions, it covers the padding, helping keep the foam intact. Not only more pleasing to the eye, it is also an even safer option than rubber.
Rattan
Rattan is a wood-like material harvested from a rainforest-dwelling plant. After it dies, it becomes stiff, resembling a stick of wood. It is known for being much more durable than plastic and can withstand heavier use, especially after using fire to harden it. This is what most authentic and top quality escrima sticks are made out of. Some practice rattan can be encased in foam for full contact, making for a durable option. It is a bit more costly than some other options, but it is of better quality also.
Bamboo
Bamboo is another wood like plant similar to Rattan. Native to China, it is basically synonymous with Pandas as it is for some reason the only thing a Panda will eat. Bamboo is very lightweight and looks very nice, making it a great choice for use in demonstrations. It can be burned to strengthen it, but mostly this is used to make it look more appealing.
Wood
Certain woods make for heavier sticks. Sticks made of wood are typically taken from the oak or hickory tree. Heavier sticks are a great option for speed and power improvement, and even fitness training. Some demonstration sticks are made of wood but painted in a flashy way. It often makes for an aesthetically pleasing stick all on its own. Not recommended at all for full contact training.
Metal
Metal sticks are intended primarily for speed and strength training. Escrima is traditionally practiced with light rattan sticks, but the idea behind using a heavy stick has a great sense to it. The idea is to get yourself used to a heavier weighted stick so you can build up your muscle strength. After acclimating to the weight, you return to the use of a lightweight stick giving you quite an increase in speed.
The aspects are many to consider and choose. Keeping in mind what you want to do as a practitioner will tell you what type weapon of weapon material to look for. The material will greatly affect the sticks many aspects and knowing the properties of each material will give anyone a heads up on what items they are looking to purchase. Since knowing is half the battle, going over our criteria can get you halfway through your shopping conquest.
Use
Knowing just what you are looking to do will determine what your training regimen will look like. Intending to do showcases? You will want lighter sticks, maybe with some flash to them. Competitions? You will want a varying series of them to meet all the different training regimen aspects.
Looking only to do some fitness training? Heavier sticks would be good for that. Better knowing what you want to do in a martial art will shape your training regimen, and knowing your training regimen will easily help you determine your most needed item.
Fitness
Some are looking to stay healthy and some to look and feel better. There are a great number of ways to go about these ends. For example, eating right and running daily is but one way. Some do not prefer what may be considered as the mundane nature of running either on a track or in a neighborhood. As a result, they would much rather stay fit by doing something more involved like a martial art.
Should you practice FMA for fitness, you will want a stick that will help promote some cardio. Heavier sticks made of hickory, oak, and even metal will require more of your energy and muscles to use and should do just the trick. You will adjust, but you will also find you have made some arm definition.
Speed and Power
Not too far removed from training for fitness, is training to improve your body for the specific martial art of Escrima. To be an efficient wielder of the weaponry, you will likely find you need to strike, defend, and evade faster than before. Alos not unlike fitness a heavier stick is what you will need for this route.
The idea is to train with a heavier stick than you are used to as it will promote muscle growth and endurance. Your body, after time with heavier sticks, will adjust, which means you've gained some power! To notice your speed improvement you will want to switch back to a lighter pair of sticks. You will notice the difference immediately.
Combat
A facet of any martial art is its combat. What is taught in a martial art is the art philosophy, form, and technique. What is heavily focused on in combat is the execution of technique. Your master will likely have several ways to teach such techniques including solo striking drills but most particularly in the form of sparring with an opponent. Whether you learning solo or sparring, a light but more importantly, a padded stick is likely your best avenue. It will protect yourself, your sparring partner, and even the gym equipment you may strike, like a punching bag.
Performance
Performance is a broad term used to describe a number of different events in martial arts. This includes public events such as parades or a belt ceremony often for the purpose of showcases the art itself by demonstrating both solo techniques and mock combat with a partner. It can also include competition such as martial arts school competitions, or an event like MMA, where one or more participants can receive awards and more.
In the moment of the performance not only will you most prefer a light stick like plastic or rattan, you will likely want it flashy as to catch the eye of the audience. However, to prepare for the performance, you will need to train different aspects of your body for; speed, power, endurance, and technique. Therefore, you will find need of several kinds of escrima stick, as the different kinds are varied for those facets.
Expert Interviews & Opinions
Most Important Criteria
(According to our experts opinion)
Experts Opinion
Editors Opinion
Users Opinion
By Default
Frequently Asked Questions
q:

Do sticks come in sets?

a:

This depends on the vendor. Some vendors offer the item individually for those who train with one-hand or those needing a replacement. Other vendors sell them in a pair for the two-handed counterpart. Some even offer a couple sets, for those looking to accommodate for a sparring partner.
q:

Is there a safe option for my child?

a:

Yes. Not only do certain vendors advertise a scaled down stick intended for the young fighter, the combat training stick may also be a good option. Full contact sticks are normally low in cost, especially in the case of the plastic core variations. Designed to keep opponents safe from harm and gym gear safe from wear and tear, these aspects make them a perfect candidate for children to use even at home.
q:

Do the materials affect the quality?

a:

Not only do they affect it, they determine it. Plastic and PVC core will undoubtedly shatter if struck hard enough. Materials like fire treated wood and rattan are more durable and will not shatter as easily. Consequently, the difference in weaponry will also determine what you should be using it for.
q:

Do the materials affect the cost?

a:

Absolutely. Plastic and PVC cost much less to produce than it does to produce rattan sticks. Wood is relatively cheap but can be costly due to additional steps in its production, like the treating of the wood. Added materials like padding, coverings, and handle wraps will also raise the cost. Different vendors will price their sticks differently as to make a profit, which should be expected in any business.
q:

What is the difference between Arnis, Escrima, and Kalis?

a:

There is much debate over the distinct agreed upon difference between these three terms. All three are subcategories under the FMA umbrella. Some say it is merely all the same; that the words are different cultures word for the same thing. Others defend that they are very similar in some aspects, but that Escrima and Kalis feature more focuses like on the inclusion of bo staff, throwing stars and even bigger focus on the philosophy and ethics of the art.
q:

Is FMA the only martial art that uses these weapons?

a:

No. Other very popular martial arts like Karate and Ninjutsu have been known to employ the use of these sticks. Having origins in the Philippines, they sticks have found homes in schools throughout Asia and eventually the entire world. However, FMA has the heaviest focus on them out of all the martial arts the use them.
q:

Do they make an affordable set if I am tight on money?

a:

Yes. These weapons can get up there in the dollar digits as determined by the materials obtainability. However, the foam padded variants are typically low cost as they are easily and quickly produced. There are rattan variants that are still affordable, despite being a little more costly than plastic. You might be limited to what you can do with each kind of stick so as a general rule for all sticks, try not to hit too hard. Nobody wants a broken tool or hand.
Subscribe to our Newsletter