Best Fencing Masks Reviewed and Rated
last updated:
Feb 13, 2020
With so many different options of just masks alone, there is a lot to go over. To make it more complicated, an equally large amount of vendors offer this gear. For a beginner just starting out this can be quite overwhelming right off of the top. For that specific reason, we offer you our buyer's guide. We take the time and resources to review and rate a selection of what we believe is the best among the rest of what the internet has to offer. We then go over the criteria that we used to evaluate these selections to give a deeper understanding of the topic at hand.
In a Hurry? The test winner after 4 hrs of research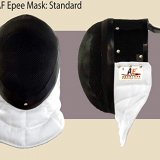 Absolute Fencing Epee
Why is it better?
Adjustable
Non Electric
Durable
Decent Quality
In a
Hurry? Editors choice: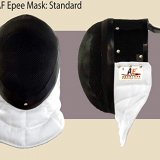 Test Winner: Absolute Fencing Epee
Protection
Versatility
By Default
10 Best Fencing Masks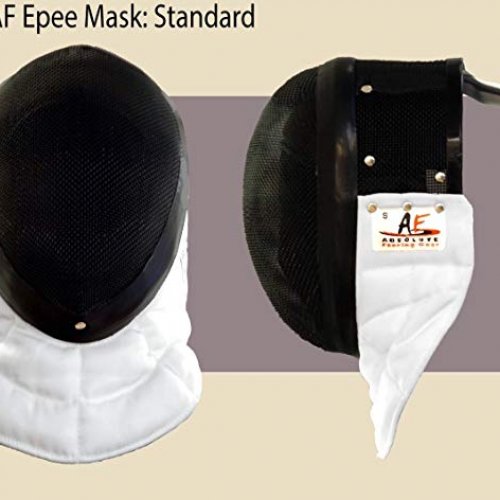 Adjustable
Non Electric
Durable
Decent Quality
Absolute Fencing has its founding roots in New Jersey. They are dedicated to providing quality fencing gear for at a fraction of the cost. This makes it to where just about anyone interested, with a little money to spend, can partake of this ancient sport. Their inventory is vast, seeling everything somebody would need and want as partitioning fencer. Their masks are of no exception.
Read more
Adjustable
This fencing mask is capable of having its size adjusted. Not to be confused with resizing it from small to large, but that it can be slightly adjusted. The inside strap can be adjusted to the size that is preferred making it the size that is best for you. However, there are many ways to do this, and the internet can help if you are not sure how to do it.
Lining
The lining in this mask is fixed. This means it cannot be removed from the steel cage, which can have its ups and downs. A downside is this makes it harder to wash, which can leave your mask smelling a little bad after some training. Also, it makes it harder to adjust if the mask is a little too big. The upside to it is that the lining will not come undone while sparring.
Cost and Value
This Epee mask falls into the low-mid range of our buyer's guides pricing scale. This mask is a great choice for a beginner, someone just starting out and are unsure if they will stick with it. For the price, it is a great place to start. The mask is one of the most important purchases you will make in fencing and you can't beat the quality in face of the price.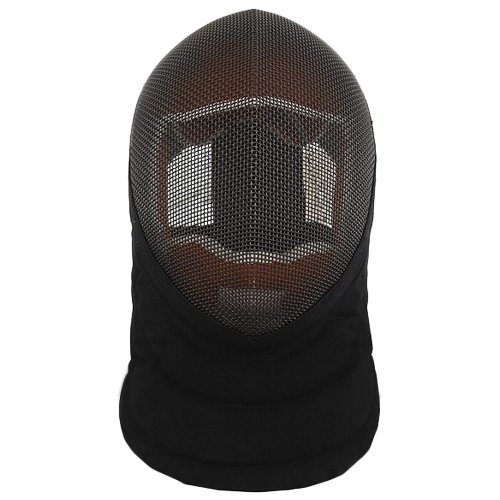 High Quality
Stylish
Comfortable
Practical Replica
Red Dragon Armoury is stationed in the UK. They are a part of the United Kingdoms Knight Shop International, which is the world's leader of wholesale replica militaria. They sell things from longswords to old knights armor, as well as a number of fencing replica, and protective gear. Although the focus is replicas, their masks are still usable in fencing training. The quality is quite good and there is no reason why it can not be used as a real piece of armor.
Read more
Washable Liner
The liner within the masks steel cage can be removed for washing. This is great because it makes maintaining the mask easier than it would be for a mask that does not have a removable liner. Attached liners make it so you have to wash the entire mask, which can cause some issues or damage. Additionally, attached liners have a habit of developing an odor, since they can not be so easily washed.
Steel Mesh
Almost all masks come with a steel mesh cage on the outer side, this mask is no different. The mesh is made up of carbon steel, which is a strong and durable steel. However, it is not stainless so it is prone to rust. This is why the liner is removable. The steel cage ensures that your face will not sustain any injury during training or competition. Another reason this mask is a great choice for both beginners and professionals.
Cost and Value
This mask sits in the mid-range of the lists pricing scale. It is not the most affordable mask, but the value really does justify the cost. It looks stylish, which gives it character. The removable liner is an added bonus to this selection. It's high-quality materials that go into also further justify the cost. If you are a beginner or professional fencer with the money to spend, this mask might be the perfect choice for you.
3

. Eternal Heart Practice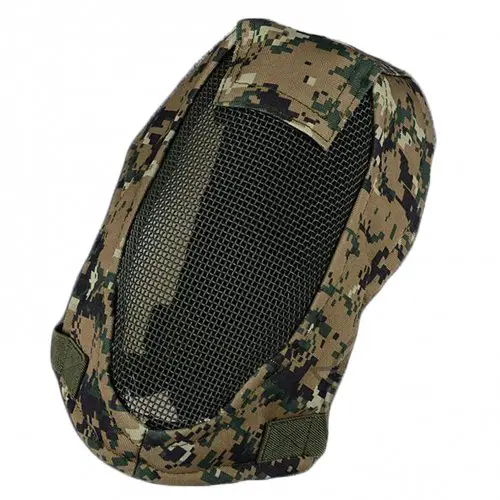 Best Value
Repurposed Mask
Carbon Steel Mesh
Adjustable
Eternal Heart is an online vendor that deals mostly with sports gear. They have a heavy focus on an arrangement of paintball apparel. In particular, they have a long line of paintball masks. These can withstand some force, as paintball is a high impact contact sport that requires very sturdy gear. Because of this, Some of these masks also work as practice helmets for fencing practice.
Read more
Practice Fencing
This mask was originally intended for paintball. It is not an official fencing mask that would be allowed in tournaments. However, it would make a sufficient piece of protective practice gear for fencing. You would eventually have to upgrade to something a little more appropriate for fencing. However, for somebody just starting out, this is a great choice.
Carbon Steel
This mask makes use of carbon steel mesh as its screen. The screen protects your face from impact and injury. Since fencing uses carbon steel in its high-quality masks, this makes it a very sufficient and cheap alternative to a normal fencing helmet. It is durable enough to withstand the strikes that are inevitable in fencing.
Cost and Value
This item is on the low end of the pricing scale. Not only is this on the low end, this is our lists best-valued item. This means that it is the most affordable item on the list. Fencing gear is usually up there in pricing, however, this is technically a paintball mask. Despite this, it makes a perfect alternative for a beginner on a budget. A little ingenuity can go very far sometimes.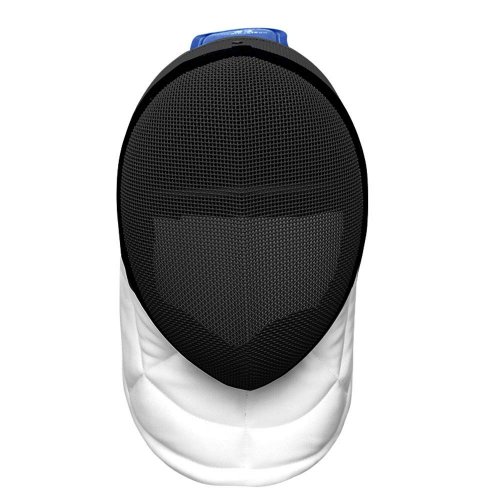 Choice of Color
Adjustable
Waterproof Lining
Steel Mesh
Leonark is another online vendor with only an online storefront. Their inventory deals mostly with everything fencing. Their selection is varied having a range of items from fencing weapons to protective fencing gear. Their inventory is of decent quality and modestly priced, so this is a great choice for someone looking to get into the world of fencing without breaking their wallets. If it is decent gear at a decent price you are looking for, then look no further than Leonark.
Read more
Waterproof Lining
The inside of the mask features a lining that is waterproof. The lining is designed to keep the steel mesh from rubbing up against your face. With rigorous training, however, sweat is known to happen and sweat is known to cause foul odor inside of masks. The lining will not absorb the sweat and is easy to clean. Thus preventing the build-up of bacteria left behind by your sweat.
Choice of Colors
For those who prefer to express themselves, Leonark offers a variety of color and styles. The mesh is painted to resemble various famous characters like Spiderman and Ironman. Some of the options are just a single but vibrant color. The mesh itself is stainless steel, and is sturdy, preventing unwanted injury. Having the option of style is a good option indeed.
Cost and Value
The Leonark Epee Mask sits on the mid-range of the buyer's guides pricing scale. This means that it is not as affordable as some, but more affordable than anything on the high end. Beginners with a little more to spend can take great benefit in a practiced mask like this, as it has all of the fundamentals a high-end mask has. Add in the bonus of being able to choose what color or style you want to be painted on the mesh and you have yourself a very decent bargain.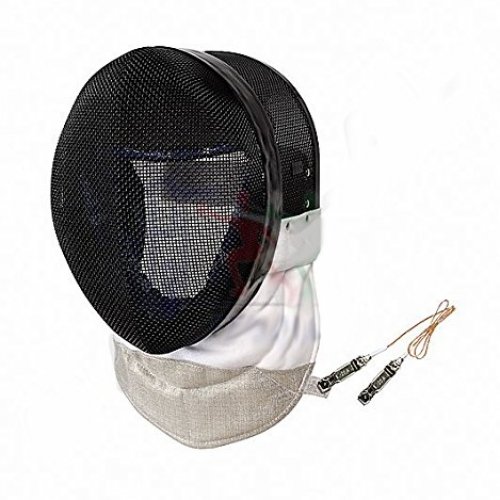 High Quality
FIE
Electric Bib
Stainless Steel
Radical Fencing is a business located in New York City, NY. It is a well known and well-respected fencing company. Their equipment is highly esteemed and is of high quality. They are loved by both professionals and beginners alike and even has the recognition of tourneys all over the world. Their an innovative bunch, constantly trying to push the limited with their gear. They may be pricey some of the time, but you get what you pay for with Radical Fencing.
Read more
FIE
FIE is a category of a mask that is of high quality. FIE is an acronym for the Federation Internationale d'Escrime, which is the governing body of Olympic level fencing. This mask is just that very thing, meeting these very high and strict standards. The mesh that adorns the mask is high-quality stainless steel, and will surely withstand any attack from a rapier-wielding opponent.
Electric Bib
The Bib on this fencing mask has the capability to be plugged into an electric tally marker machine. How it works is the mask, as well as the weapons, are plugged into a device that will register contact from a blade when touched to the bib. The bib itself keeps your neck safe from getting stabbed with a sword. To have this already useful item have an added feature to it make for a great deal.
Cost and Value
Radical Fencings Foil Mask comes in on the high end of the buying guides pricing scale. Not only is it more pricey than other options, it is actually the most expensive item on the list. However, if you have the money to spend, this mask is one of the best quality masks there is. The price tag shouldn't scare you from this offer, as there is a great deal behind it.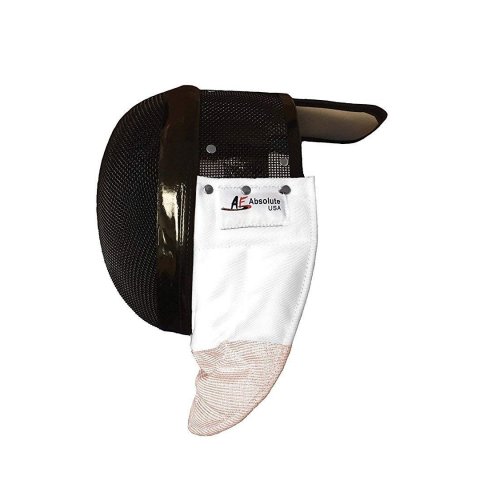 Electric
Modest Price
Durable
Adjustable
Absolute Fencing Makes the list yet again with another level of a fencing mask. They are known for their modestly priced fencing gear but also for the quality of their modestly priced item. Their things are a great place for a beginner to start or for anyone just looking for an easy replacement for something necessary. Absolute Fencing might have just what you are looking for if its fencing gear you are after.
Read more
Adjustable
This mask is slightly adjustable. Most of the time when you purchase masks, they are not going to be a perfect fit. Therefore, slight adjustments should be made before you return it, from thinking it is too large. The mesh screen can be squeezed to a proper fit, or the metal tongue can be bent down to keep the mask on your head. If you are unsure of how to do this, there are videos online that can show you how, or maybe your instructor can help you out with that.
Electric
This particular fencing mask has the ability to be plugged in to be made electric. The point of this is for tallying points in competition more effectively. Before electricity, competitions relied solely on a referee to determine points. With the evolution of technology, fencing has been made even more efficient in the determination of champions.
Cost and Value
The Conductive Foil Mask by Absolute Fencing sits in the low to mid-range of our lists pricing scale. Although it is not the cheapest on the list, it is also not the most expensive either. The lame, or conductive material, on the mask boost not only the cost, but the value of this item. Altogether, this is a great option for a beginner or somebody who wants to upgrade to a more accurate tallying.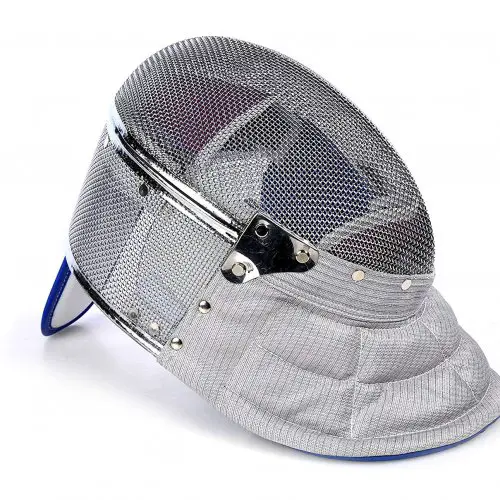 High-Quality
Electric
Durable
Choice of Lining
Leonark, like several others, makes the list again. Leonark is fairly new to the world of fencing only having started the business recently. It is the brand that makes very high-quality masks that is obtainable by those with less money than others. This time they have made the list with a fencing mask designed for Sabre. It is a high-grade option made for those less able to afford high-grade options.
Read more
High Grade
This Sabre mask meets the standards of official competitions. The steel mesh can withstand an amount of impact that officials have set the standard for in order to be used in competitions. It is also conductive, having the capabilities to be plugged into an electronic tallying machine. The finish of the mask is designed to reduce glare and increase visibility, making you more capable to compete without distraction.
Choice of Lining
With this option, you get the power of choice! In this case, the choice is whether you want a fixed or detachable lining. The lining, either way, is waterproof, which will not absorb your sweat. Each one has their ups and downs, as does most things. Being able to detach the liner means you can wash it without worrying about damaging the mast. Some prefer a fixed liner, so the liner does not accidentally come out, as some have experienced before.
Cost and Value
This Sabre mask by Leonark sits on the low to mid pricing scale of the buyer's guide. This is a high-grade mask that meets official standards, made affordable for fencers on a budget. This makes it a superb option for anyone just starting out or in need of a quick and simple replacement. Beginners and professionals alike can take pleasure in this high grade but an affordable option.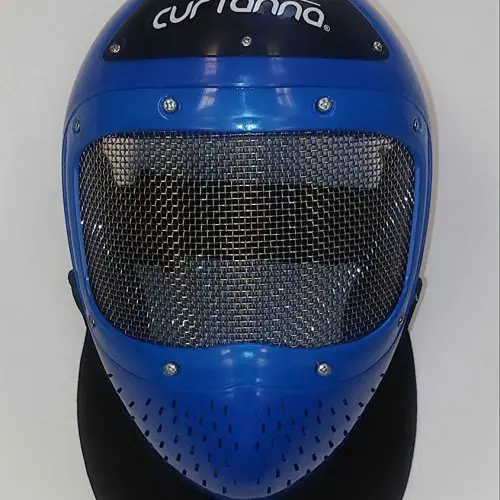 Durable
Affordable
Removable Strap
Ventillation
Curtanna is more than just a fencing gear company. The name was inspired by a great British sword of legend called "Curtana." The company has a very heavy focus on teaching children the benefits of fencing. They have a wide variety of high-quality fencing gear from swords to protective gear. Parents who are looking to get their children into fencing can take great joy in knowing there is an effective program for their kids. On this list, they have something born of originality for purchase.
Read more
Head Strap
This mask comes standard with a neat strap system. The strap is adjustable and even removable, which is not common in fencing masks. Since the strap is extremely adjustable, this mask can fit several sizes bigger or smaller than before. The ability to remove the strap only adds to this great adjustability. Those interested can take comfort knowing they won't have to return the mask due to improper fitting.
Stainless Steel Mesh
The defensive mesh grants several benefits to the wearer and has several characteristics worth noting. For starters, the mesh is stainless steel, which means it will not rust, and furthermore is extremely sturdy, preventing injury from an opponent. Unlike clear plastic visors, mesh also grants proper ventilation which prevents fogging and promotes better breathability. These benefits all come together to make a great ventilated and sturdy mask.
Cost and Value
This mask from Curtanna sits on the low end of the buyer's guides pricing scale. This makes it an affordable option for parents who are wanting to give their children a chance to try out a great sport. Unfortunately, the mask is meant only for children. However, despite this, parents can take comfort knowing they won't be spending an arm and a leg on gear for their kids. It is definitely worth the consideration.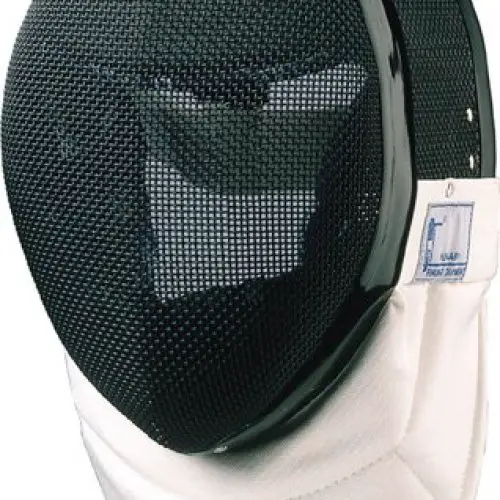 Very Good Quality
Durable Mesh
Sitched-In Bib
Price Justified
Physical Chess is a business that has only an online storefront. They have a variety of fencing gear and other weapons and sports gear. Their inventory ranges from weaponry to protective gear. Their prices are very modest, while the inventory boasts a modest-quality so there will be no worry if the quality is sacrificed for the price. Be sure to take a look if you are a beginner in need of something that will not break your wallet.
Read more
For Any School
This mask can be used in any school of fencing. Regardless of whether you prefer Sabre, Foil, or Epee, this mask can be used for any. It has the capability to plug in for electric tallying, but this offer does not include the cord that makes that possible. There is not too much of a difference in matters of features in fencing masks, but some schools do in fact require certain features of masks, especially when it comes to competitions. This mask has all of these things that all of the schools require.
Meets Competitive Standards
Competitions have very high and very strict standards when it comes to the qualities of all fencing gear. This includes things like the mesh protection being able to withstand a certain level of impact, as well as the mask itself meeting a certain weight limit This mask just so happens to have been designed with these things in mind. The mask meets all fo the many and strict standards and is able to be worn in official competitions. This makes it a great choice for a bidding and serious practitioner of fencing.
Cost and Value
This mask from Physical Chess is quite the bargain. It sits on the low to mid range of the lists pricing scale which is amazing considering the quality of the mask. Its high quality, having met all of the competitions many and high standards would make one think this mask would be incredibly expensive. However, beginners and professionals alike would be stunned by the price tag when considering this.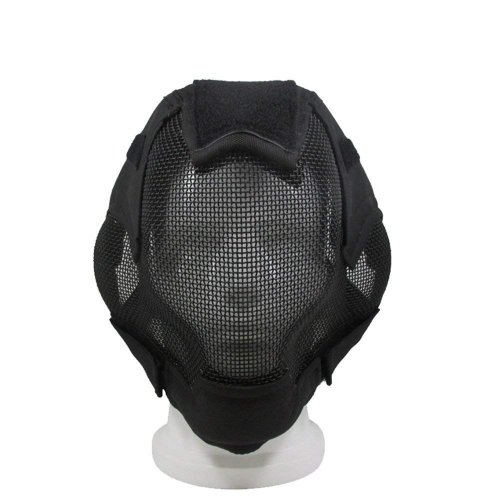 Repurposed Mask
Steel Mesh
Ventilation
Velcro Straps
Not Standard Fencing Mask
TUOP is an online storefront that has a thrift shop kind of feel to it. They sell just about everything with no real theme to their inventory. The items range from tablet covers, wireless Bluetooth speakers, and of course certain sports apparel and accessories. In this particular case, they have available for purchase a mask that can be very useful if used for fencing practice.
Read more
Repurposed For Fencing
This mask, like another one on this list, is originally intended for outdoor sports, like paintball or airsoft guns. However, with a little ingenuity, this mask can be used for fencing, just as long as it is used for practice. You will not be able to take this into a competition, but its features are all one really needs for proper fencing practice. You will eventually want to upgrade to something a little bit better than this for when its time to get more serious, but this would be a good start for a beginner.
Fencing Qualities
The things that make this a very useful tool for fencing are the qualities it shares with fencing masks. It uses a stainless steel mesh visor of sorts that can withstand high impact. Since ti was used for paintball, it was built to withstand high-velocity objects, and it does so very well, so there is no reason it cannot be used for getting hit by the thing a flimsy rapier blade. It also provides great ventilation and visibility. It lacks a bib, however, there is more than one way around that problem.
Cost and Value
This mask from TUOP is on the low end of the lists pricing scale This makes it an affordable option for a beginner especially one on a budget. Youth can use this item as well, so parents can consider this option if they are looking to get their children into fencing. Also, the qualities that make it just like a fencing mask make this a very cheap but impressive alternative to the otherwise expensive protective device. However, you will want to upgrade when the time comes for getting serious
Criteria Used for Evaluation
Protection
There are several distinct features to every mask used in fencing. Some of these features are present in all of the helmets, whereas some features are very unique to one mask. Some have electric bibs, and electric screens, while some are not electrical at all. There are some that feature comfortability that none other feature at all. Going over these features in-depth will surely give you an idea of what you are looking for, or at least what commodities are necessary.
Screen
The screen is a standard feature of any fencing mask and is found in every fencing mask. They cover the entirety of the face and keep the face safe from sword strikes. The high-quality FIE Masks screens are made of stainless steel, whereas non-FIE masks are made of carbon steel. Some squeeze the screen to adjust the size of the masks slightly.
Inside Lining
The inside lining is what makes the mask comfortable to the sides and top of your face. Since the outside screen is made of metal, an inside lining is necessary to keep from hurting your face or added discomfort. This is usually stitched in and cannot be removed on cheaper masks. However, in higher-end masks, this lining is designed to removable. In masks that it can not be removed, the entirety of the mask needs to be washed together which can create some issues, which is why the mask is stainless steel in cheaper masks.
Bib
The Bib is the material that hangs down over the neck and lines the bottom of the steel screen. This piece is meant to keep your neck safe from stabs from a sword. This is normally attached by a series of snap buttons which means it can be removed and washed separately. In some cases it is just naturally fixed there, unable to be removed. In electric fencing, a lame is added to the bib, making electronic tallying a possibility. When a screen is electric, it plugs into the lame attached to the bib.
Tongue
The tongue is a metal slip found extending from the back top of the screen. It is designed to be bent down to prevent the mask from falling off when looking down. This is but one measure used to fine-tune your masks fitting in the event that the mask is slightly too large. There are other manual ways, such as squeezing the screen, but this way is both a way to keep the mask on as well as slight resizing.
Versatility
Schools of Fencing
The three schools of fencing are as follows: Foil, Epee, and Sabre. They are named after the swords they use and have varying rules, scoring, and target areas. They all employ the use of fencing masks, despite one of the schools doesn't use the head as a valid way to get a point. However, since there are differences in the schools themselves, there are also differences in the masks they use. Going over the schools a little more in-depth will improve one's understanding of fencing in general.
Epee
Epee is like other fencing swords but this one is heavier. In Epee, the entire body is a valid target for scoring points. The Epee has a circular hand guard that keeps the hand, a valid scoring target, from getting hit by an opponent. Only the tip of the sword counts as a valid strike as opposed to slashing strikes, like in Sabre. However, these non-valid hits do not stop the action. Epee also does not use the right of way when moments like a double touch happens.
Foil
A foil is much lighter than the epee and weighs at maximum about the same as a saber. The only valid target for accumulating points in foil is the torso, with the exclusion of the arms, legs, and head. The hand guard on the weapon is used primarily for protection since the hands are not valid targets for scoring. It relies only on thrust attacks and not strikes or slashes. If a strike is landed it will not stop the action, however, hitting a spot that is not a valid target will stop the action.
Sabre
Sabre is a lighter sword than the epee, weighing about the same as a foil. The valid target area for points in saber is the entire upper body, including the arms, chest, and head. However, this excludes the hands and does not at all include the legs. (Hence the upper body statement.) Off-target touches will stop the action, and no points will be awarded when this happens. Unlike all the others, in saber slashes and strikes to valid target areas will net you points.
Other Factors to Consider
Bottom Line
Now that we have shown you what we believe the best the internet has to offer, you might have a better idea of what some of your options are. For some who are just starting off in fencing, this is sufficient enough. However, there are those that need further explanation and are looking to have a much deeper understanding of the topic at hand. For those wanting to know more, we offer to you the criteria section of the buyer's guide. In it, we outline the criteria we used to evaluate what we believe to be the best of the best in detail. Between the first and second sections, you should be able to make an informed decision on your own.
This concludes our buyer's guide. Between the post data as well as the criteria section, you should have the majority of important information one would need to make a self-motivated and informed decision. We understand that your dollar is as precious as your time. As a result, we hope we have saved you both of those things by presenting this guide to you. We have done the studying and reviewing to augment your study and understanding of this fencing topic.
Frequently Asked Questions
q:

Is Fencing a martial art?

a:

No. Although it started as a combat style, it was developed into a competitive sport way early on in the 18th century. It isn't a very practical fighting style but makes a great competitive sport.
q:

Do masks come in different sizes?

a:

Yes. Most commonly, masks are sold in the standard Small, Medium, and Large Sizes. Some masks have different methods of sizing, but this is the standard you are going to see.
q:

Will I have to adjust my mask when I receive it?

a:

Yes. More than likely you will have to fine-tune the size of your mask so it fits comfortably. There are videos and tutorials online that will tell you how to do this.
q:

Are there any electric versions of masks?

a:

Yes. Although some masks are what is called "dry" fencing, which means non-electric, there are some masks that come standard with the ability to be plugged in for electronic scoring.
Subscribe to our Newsletter