Best Fighting Movies for Your Enjoyment Reviewed
last updated:
May 05, 2020
When our lives get challenging, it's natural to want to escape to an alternate world for a while. Media allows us to do this, through video games, books, television, and film. All of these industries have honed in on this most basic of human desires and brought us thousands and thousands of options to help us with this endeavor. People naturally want to consume media that aligns with their personal habits, hobbies, and passions. Thus, it is natural that people would feel the draw towards films that have an emphasis on fighting and martial arts, as both MMA and UFC have a huge following. We watched and rated 10 top fighting movies and made our honest reviews, so have a look.
In a Hurry? The test winner after 15 hrs of research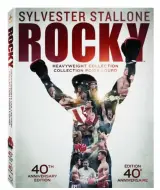 In a
Hurry? Editors choice: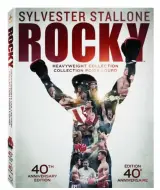 Test Winner: Rocky
10 Best Fighting Movies Reviews in 2020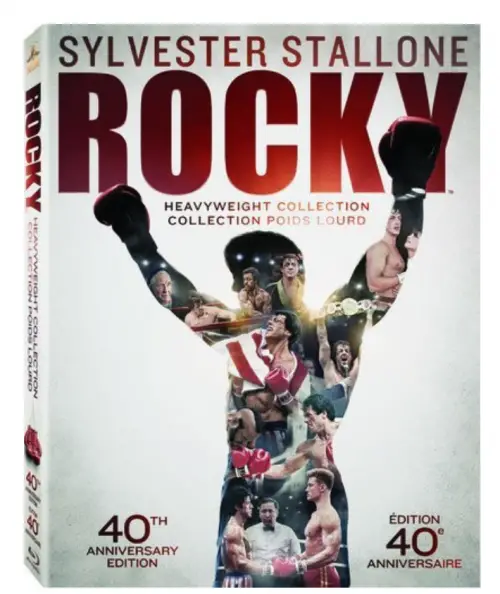 This is the first film in a franchise that was so successful that it went on to see seven more installments and updates to the storyline. Rocky follows the story of Rocky, a small-time boxer who works as a collector for a loan shark; one day, he gains the opportunity to fight the reigning heavyweight boxing champion. Seeing his one shot at glory before him, he puts all of his efforts into training to prove to himself and others just exactly what he's capable of. This film was originally released in 1976 and has remained fresh in our cultural consciousness since.
Read more
Silvester Stalone
Everyone knows Sylvester Stalone. He is an actor who hardly needs an introduction. He is so famous for his portrayal of this character that in many ways they are inseparable. He embodies Rocky with superb acting that is almost unmatched in the genre, and in many ways, he set the standards for all movies in the genre to follow.
Iconic Scenes
The pop-culture references that harken back to this movie can be found everywhere, from television to music to other films. From his trademark bloody-face lisp to the scene of him running victoriously up the stairs while "Gonna Fly Now" plays in the background, everyone knows these scenes. Now is the opportunity to view the source material that inspired the copycats.
Cost and Value
There are multiple ways to price this product; for a rental, this film has an extremely low price. For purchase, it has a middling price when compared to the other items we've included on our list. If you're just looking to watch it once, you can't beat the rock-bottom price. If your an avid fan looking to watch it again and again, the mid-range price is well worth it.
This the third, and many believe best, installment in the Undisputed Series. This series has followed the journey of Yuri Boyka and his descent into the underworld of prison cage matches. This film tells the tale of his journey back to himself, to regain both his power and his honor in the face of the opponent who stole it from him. Set in a Ukrainian prison, this gritty setting lends power and an Earthiness to this intense film. Rated R, this film is filled with mature content that will both entertain and astonish adult audiences.
Read more
Gripping Fight Sequences
Let's be honest, the main reason that people watch films like this is to see the protagonist duke it out on screen. If the brawling action isn't up to snuff, it doesn't matter how good the plot is; the film will be lacking. This film not only has a strong plot but strong action as well. It will grip you tight and have you on the edge of your seat during every action scene.
Third and Final Installment
For fans who have followed this franchise from beginning to end, this film is a must-see. Not only does it stand on its own as an excellent installment, but it also provides a satisfying and strong finish to a much-loved and well-produced franchise. When the protagonist's knee was broken at the end of the previous movie, it may have seemed like the end. Here though, he is back to prove himself.
Cost and Value
When it comes to simply rent a movie this product has a rock-bottom price and is incredibly affordable. So much value for such a low price makes this a great purchase. When it comes to outright purchasing the film as either a DVD or a digital download, this product has a mid-range price when compared to the other products we've included on our list of top 10 fighting movies.
Bloodsport is a film that was originally released in 1988, and its plot follows the story of Frank Dux, played by Jean Claude Van-Damme, a US Army Captain who has gone AWOL in Hong Kong in order to duke it out in an underground martial arts competition. In this film, he has to prove himself in the ring against the world's best martial artists while also avoiding capture by the forces of the US military who are searching for him.
Read more
Star Power
There are many huge names in the film industry that everyone seems to know. On that list are Jean Claude Van-Damme and Forest Whitaker. This film has stuffed to the brim with high-profile actors who were fairly early on in their careers. If you want to see these actors in their prime, this film is an excellent opportunity to do so.
Martial Arts Action
Many of the films included on this list focus on Western forms of brawling, such as boxing. This is one of the only films included on the list that features martial arts action. If you're a fan of kung fu movies or karate action, this is definitely a feature that you don't want to miss out on. The fact that the martial arts action is executed in large part by Jean Claude Van-Damme only makes it more exciting.
Cost and Value
This product is the least expensive item we've included here when compared to the other good fighting movies on the list. This is in terms of both rental and outright purchase price for a digital download. When it comes to purchasing a hard-copy DVD, this product is on the low end of the price range. When you're looking for a great value and a strong plot, this product is a sure bet.
Warrior, which was released in 2011 and distributed by Lionsgate, is a sports drama film that follows the journey of two brothers. These two brothers are estranged, and end up competing in the same mixed martial arts tournament. Over the course of the film, they must go head-to-head and come to terms not only with themselves but with each other. Tom Hardy and Joel Edgerton play the role of the two brothers alongside the likes of Nick Nolte, Jennifer Morrison, and Frank Grillo.
Read more
Lionsgate Studios
One of the powerhouses in the film industry is Lionsgate. Many of the most well-known and best-performing films are put out by this company. Based in Vancouver, the company takes its name from the Lion's Gate bridge. This company has released some of the highest-grossing films of all time, including the Hunger Games franchise and many Oscar-winning films besides.
Story of Family
Few things cause the same level of emotional investment in a story as those that revolve around family. Stories with family at the center of the stage explore some of the deepest territories regarding what it means to be connected, and the hardest challenges experienced by the human heart. This film traverses these depths without any punches pulled.
Cost and Value
This product has a mid-range price compared to the other items we've included on our list when it comes to rentals. When it comes to purchasing, it has a middling price for the digital download. For a physical copy of the DVD, the price is much higher, falling on the high end of the price range. If you're looking for a film from an outstanding company that tells an incredibly deep story, the value of this product can't be overlooked.
The Karate Kid is another classic movie in the genre. Originally released in 1984, during the golden age for the genre, this film tells the story of a young man who is the victim of bullying. He finds a karate master named Mister Miyagi who teaches him a compassionate form of karate in order to help him stand up and defend himself. Throughout the course of the film, the protagonist learns the meaning of honor. This film is packed to the brim with martial arts wisdom and action. It was put out by Columbia Pictures, one of the biggest names in the industry.
Read more
Pat Morita
Everyone knows Pat Morita's character, Mister Miyagi. If you say the words "wax on, wax off," almost anyone you meet will instantly understand the source of that reference. The reason that this character, and his ubiquitous training methods, came to life is that of the sheer charisma and presence of actor Pat Morita.
Iconic Classic
The Karate Kid is one of the most well-known films of all time and is certainly among the best-known in the genre. The training sequences are forever engraved onto the mind of our cultural consciousness, and Mister Miyagi's words of wisdom still resound throughout popular culture more than three decades later. Some films are so powerful that they simply stand the test of time; this is one of them.
Cost and Value
This product has a mid-range price when it comes to rental, and also has a mid-range price when it comes to purchasing a digital download. However, the difference in price between it and the least expensive items is only a matter of a few dollars. If you're looking to watch one of the best moves of the genre, and are also hoping for some classic Eastern wisdom, no film brings the two together like this one.
Blood and Bone is a film that was originally released in 2009 by Sony Pictures Entertainment. This film follows the protagonist Isaiah Bone, played by Michael Jai White, who is an ex-con who has been released from prison. Bone moves to LA to join the underground MMA scene, and takes the underworld by storm. He punches and kicks with the best in order to fulfill a promise to a dead friend. This film is rated R for adult content, and has an edge of gritty realism that will engage and astonish you.
Read more
movesAction and Drama
Oftentimes it can be difficult to strike the right balance between brawling action and the intricacies of human relationships. Many films go heavy on the punches but fall short on expressing the full range of human emotions. Conversely, some films focus too much on the drama and leave us so bored that we tune out before they finally get to the action. This film finds the perfect balance between the two.
Diverse Cast
Oftentimes, when you watch movies you'll often see nothing but characters and actors who look the same. This lack of variety can be annoying and can cause the genre to get stale. This film mixes it up with a diverse cast, bringing many new actors into the spotlight.
Cost and Value
This product falls in the middle of the price range when compared to the other items we've included on our list in terms of the rental cost. It also falls in the middle of the list in terms of digital download costs. It has tremendous value, especially for those looking for movies about fighting with a diverse cast that strikes the balance between action and drama.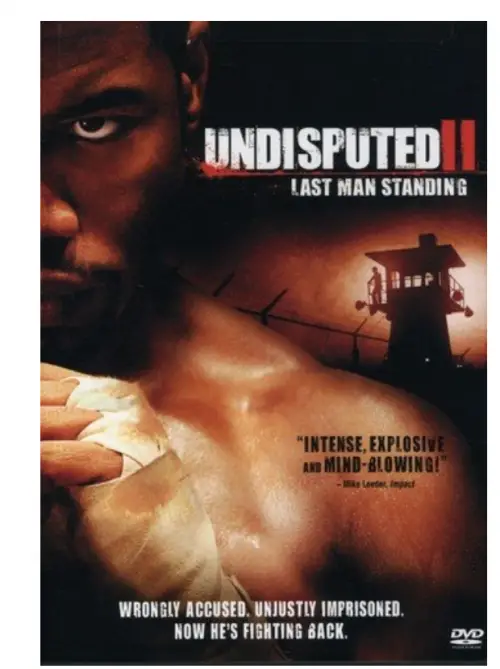 Undisputed II was originally released in 2006 by Millenium Films, with a total budget of eight million dollars. The film is the second installment in the Undisputed trilogy. This installment follows our protagonist as he finds himself in prison once again as he is framed for the possession of cocaine. He winds up once more in the underground prison cage match scene and must rely on his boxing abilities to survive.
Read more
Gritty Prison Setting
In a phrase, the setting is everything. The most gripping story of all time will fall flat if the setting doesn't support it. In that vein, this dark tale takes place against the perfect backdrop: a gritty prison in the depths of Russia. In this hostile and foreign environment, the protagonist's struggle is highlighted, and the stakes are truly high.
Action and Adventure
This film will take you on a wild ride that finds an amazing balance of storytelling. In many ways, it is an adventure from one setting to another, from the domestic to a dark and foreign place--the world of the underground Russian prison cage-match. In other ways, it is very much an action film, with fast and furious fight scenes taking place all across its winding journey.
Cost and Value
This product has an incredibly low cost when compared to the other items we've included on our list in terms of the rental price. In terms of the outright purchase price for a digital download, it falls onto the high end of the price range. If you're just looking to watch this movie a few times within a short span of time, the rental price is incredibly low and too good to pass up.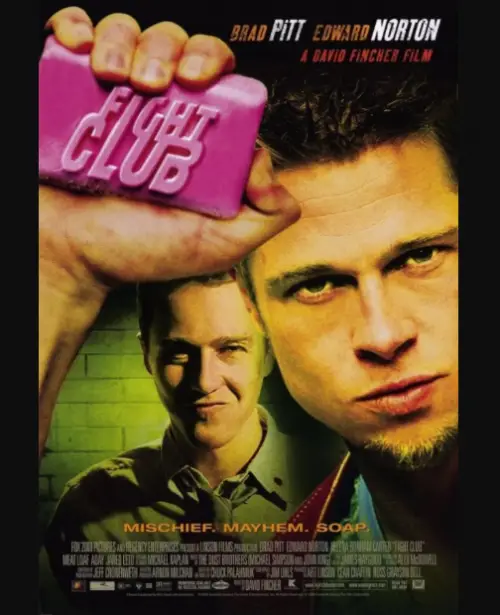 Fight Club was originally released in the year 1999 by 20th Century Fox. The film follows the protagonist, who is depressed, as he grows dissatisfied with his mundane life. He forms a secret club for others who are of a similar mindset, where they can duke it out to express some of their frustrations with their lives and with the world. The film has a budget of sixty-three million dollars and grossed over a hundred million dollars at the domestic box office.
Read more
Many Formats Available
In this day and age, you want to be able to enjoy a work of film in the manner that is most convenient for you. Considering the sheer range of options available, sometimes a film simply isn't available in your desired format. This product, though, is available through a wide range of options. Whether you're looking to stream it, purchase a digital download, get a physical copy of the DVD, or want a high-quality Blu-ray disc, this product is available in your desired format.
Suspense
One of the best ways to keep an audience engaged is through the use of suspense. Keeping your viewers on the edge of their seat is a well-known trick in Hollywood, but not every film manages to pull it off; some attempt and simply fail. This film, though, pulls it off masterfully. You will be fully in its grip for the duration.
Cost and Value
This product is in the middle of the price range when compared to the other items we've included on this list in terms of the rental price. In terms of the outright purchase price for a downloadable version, this is one of the least expensive products on our list. If this is a film you've been wanting to add to your digital library, this price is too good to pass up.
The Fighter was originally released in the year 2010 by powerhouse Paramount Pictures. The plot revolves around the main character Micky Ward, who is managed by his tough and unforgiving mother, and trained by his unreliable brother. Eventually, he splits with his family in order to begin training separately and begins to win. Eventually, both he and his family work to earn their shot at redemption. The film was budgeted at twenty-five million dollars and grossed over a hundred and thirty million at the box office.
Read more
Docu-drama
Sometimes a great story is just that, a story. A tall tale can leave us entertained for a while, but ultimately it's just that--a fiction. This film is a docu-drama that is based around real events. The fact that this story is rooted in the world gives it life and depth that has a deeper ability to inspire us, and a greater ability to relate to it and find meaning.
Boxing Focus
Many of the best fighting films included in this list have a street-fighting or mixed martial arts combat style. This is one of the few included on our list that has a focus on boxing. For boxing fans, especially those that know of the real-life events that inspired the film, this is a must-see.
Cost and Value
This product has a mid-range price when compared to the other items we've included on our list in terms of the rental price. In terms of the outright purchase price, it has a rather low price. Either option is extremely accessibly-priced. For people who want punching action as well as the depth of a real-life story, this product is the perfect combo.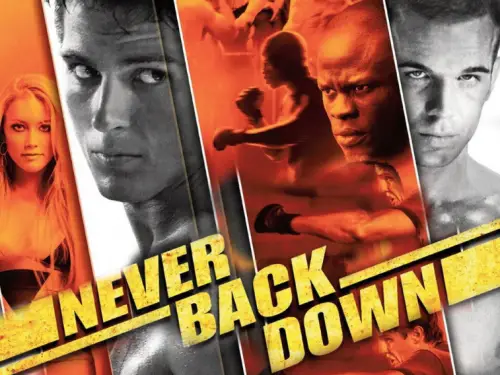 Never Back Down was originally released in the year 2008 by Summit Entertainment. The plot follows a high schooler who transfers to a new school and finds himself the victim of bullying. Quickly fed up with this treatment, a friend introduces him to a martial arts master who quickly teaches him valuable lessons not only about fighting but also about himself. The film had a budget of twenty million; at the box office, it provided more than double the return on investment, garnering over forty million dollars.
Read more
MMA Action
Some of the best brawls have participants that use a variety of styles in their punches, kicks, and other moves. It can get a bit repetitive to watch the same style over and over again, like boxing. This plot involves mixed martial arts, which means that the viewer gets to witness a wide range of styles of martial arts in each action sequence.
Coming of Age Story
There are defining moment's in people's lives, especially when they cross the threshold from childhood to adulthood. This is an incredibly important moment in a person's life, and it is no surprise that this process is often portrayed in films. This film does an excellent job of taking this journey from childhood to adulthood and portraying it on the silver screen.
Cost and Value
This product has a mid-range price when compared to the other products we've included on our list in terms of the rental price. It also has a mid-range price in terms of outright purchase. Though it has a mid-range price, it is an outstanding value for those looking to watch intense mixed-martial-arts action, and who want to see a true coming of age story.
Criteria Used for Evaluation
Brand
Studio:
Oftentimes, the studio that produces a film can have a huge bearing on its ultimate success or failure. A tiny, rinky-dink, no-name studio that no one has ever heard of is far less likely to release a powerhouse blockbuster than a big-name studio like Paramount or 20th Century Fox. Keeping an eye on particular studio names can help you identify films that have the best resources and support available in terms of production. Other big names include Lions Gate, Summit, Universal Pictures, and Warner Brothers.
Actors:
People may watch a film simply because it stars their favorite actors. The biggest budget, best director, and most stunning settings in the world can't make up for terrible actors. Keeping an eye on big-name stars can help you tell if a product is worth watching. Names like Sylvester Stalone and Jean Claude Van-Damme are usually good indicators that the film is going to be a good one.
Box Office:
Keeping an eye on the box office performance of a film can give you a pretty good barometer as to whether or not it's worth seeing. Films that do well in the box office usually have strong stories, great acting, and other winning qualities. If a film does poorly at the box office, it's usually a pretty good indicator that it missed the mark somewhere along the way, and that you can skip watching it without missing much.
Style
Boxing:
Some of the most classic stories about brawlers take place in the boxing ring. Such stories include the likes of Rocky and The Fighter. These stories will take you into the heart of the sport and give you an inside view of the boxing world. For boxing fans, these films are especially appropriate. This is the most common Western form of martial art that appears in these varieties of film. These kinds of films don't only focus on what goes on in the ring; oftentimes these films will explore the bond between the boxer and his trainer and/or coach. These kinds of films tend to place a good deal of emphasis and exploration of relationships.
MMA:
Mixed Martial Arts is probably the most common form of martial art that you'll see explored in films of this genre. Aside from being one of the most visually dynamic, as it draws from traditions all around the world, it is also one of the most brutal forms. Some of the most brutal and engaging brawling scenes in movies are accomplished by professional mixed martial artists. If you're looking for a film with particularly engaging fight scenes, the inclusion of mixed martial arts is usually a good indicator
Classic Eastern Martial Arts:
Though mixed martial arts may be the most brutal and visually dynamic form, there is something to be said for classic martial arts such as kung-fu and karate. These forms have an elegance that comes from thousands of years of refinement and tradition. There's a reason that martial arts films are a huge cult genre of their own, due to the likes of Bruce Lee and Jackie Chan.
Features
When you're looking to escape from reality for a while, media is a great tool–especially film. Movies allow us to immerse ourselves in a fictional world for a while, and to get emotionally invested in the stories of characters that are not so unlike ourselves. People who participate in boxing, MMA, or other such sports in real life can get an additional layer of appreciation out of these films. Not only do they relate more deeply with these stories, but these films can serve as an inspiration for their own personal practice. Seeing an intense training montage with "Eye of the Tiger" blaring in the background may be just the motivation they're looking for to get themselves to the gym.
Value
Another great part of films like these is that they can inspire your own martial arts, boxing, or similar practice. Seeing the main character beef up and train through an intense musical montage can get you in the zone, and help you to re-up and re-dedicate to your own training regimen. Getting into peak condition is never easy, and having role models and inspirations is an important part of the process. These films can serve that role, and help you get on your way to your training goals.
Digital
When you rent a movie online, usually you are given temporary access to that film via the website. This means that you have to stream it through the website.
Film
When you purchase the film, you are able to actually download a copy of the film to store on your computer's hard drive.
Other Factors to Consider
Bottom Line
Some of these top fight movies are more famous than others. Some have transcended fame to become integral parts of our cultural consciousness, permeating to appear in almost every aspect of media and pop culture. If you see someone running to the top of a set of stairs wearing a sweatsuit and then doing a victory dance at the top, you instantly think of the film "Rocky." When you hear the phrase "wax on, wax off," you instantly know that the line comes from Pat Morita's character Mister Miyagi in The Karate Kid. The reason that these films are so iconic is not only because of memorable characters and superior storytelling; they tap into something integral to human consciousness. By telling stories about people's abilities to master martial or fighting arts and overcome their opponents, they inspire the viewer to believe in their own strength.
Frequently Asked Questions
q:

I'm having issues with my digital download–what do I do?

a:

Contact the website you're attempting to download from. They may be experiencing problems with their server, and their customer service agents can usually troubleshoot the problem for you.
q:

What do I do if I'm having problems with slow streaming speeds?

a:

While the website itself may be having issues, a more common explanation is that your own internet speed may be lagging. It is worth checking your internet speed on your computer. If you are experiencing slow speeds over wifi, you may want to consider plugging an ethernet cable directly into your device.
q:

If I receive the wrong disc or a damaged DVD, what do I do?

a:

Contact the seller immediately. Due to simple human error, sometimes the wrong item gets shipped out. If you make them aware of the situation, they will usually remediate it immediately by sending you the correct product. They may ask you to return the incorrect product, though.
Subscribe to our Newsletter