Best Workout & Gym Gloves Reviewed & Rated
last updated:
Feb 28, 2020
Gym gloves are used to improve the grip on your equipment. Often times, a routine consists of many repetitions using weights such as dumbbells and barbells. After a few repetitions, things can get tiring and your grip strength may falter. Between being tired and having sweaty palms, the chances of you dropping the weight on yourself increase significantly. Many different workout mitts are designed specifically with that one factor in mind. Using a multitude of different materials and padding, manufacturers work to create an option that will firmly keep your weights in your hands.
In a Hurry? The test winner after 4 hrs of research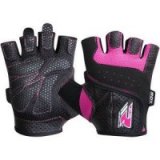 RIM Sports Weightlifting
Why is it better?
Durability
Comfortable
Support
Grip and traction
Machine washable
In a
Hurry? Editors choice: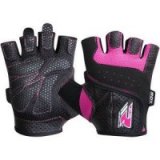 Test Winner: RIM Sports Weightlifting
Comfort
Support
Materials
Adjustability
Fit
By Default
10 Best Gym & Workout Gloves
Criteria Used for Evaluation
Comfort
Cushioning or padding is extremely important as the lack of padding, or not enough padding, can cause a lot of painful injuries. Usually, the lack of padding is identified when your skin has been rubbed off by the friction between the weights and your skin, or if there are large blisters forming.
Historically, the foam was used as extra support and padding, but unfortunately, foam relies on multiple layers to give the added comfort, and the constant friction between the metal and glove wears it down quite quickly. As a result, present-day gym gloves are made with a gel or silicone padding, depending on which one the manufacturer chooses to use.
Gel pads have been used in sports equipment for years. They are often used as padding or insulation to absorb the energy of the impact. However, lifting does not have many areas in which there would be shock or impact delivered to the glove. As a result, the best property of gel padding cannot be utilized.
While some manufacturers still continue to use the gel as it is able to adapt and prevent the friction from lifting weights, most brands have moved onto using silicone. Silicone is soft and flexible enough to absorb the constant rubbing friction that is caused by your hand gripping a weight. It also has sticky properties which can help users grip the weight more securely in their hand. It is recommended that when you're looking for a glove, find something that will be able to cushion the amount of weight you will be lifting.
Support
There are two types of gym gloves: ones that come with wrist support and ones that don't. The ones that do not come with wrist support are not necessarily disadvantageous or bad, they simply do not have a piece that will protect the wrist. Not having the wrist protection could be something that is extremely important for a sport as these sort of protection equipment get in the way. Having a thick strip of extra material and padding could seriously hinder someone that may be using a glove. For instance, people that are using fitness gloves for training or biking marathons would not want their wrist to be restricted by something large and bulky. There are certain sports that need flexibility and movement around the wrist and it is important to keep that area free of obstruction. For those people, a workout mitt without wrist support would be ideal.
For other athletes, having wrist support is an absolute necessity. Wrist support is simply a longer glove that extends past the wrist area. Many of the wrist support constructed in a gym mitt comprises a stronger and stiffer material that restricts the movement of the wrist. The support is usually secured by velcro wrapped around the wrist to ensure the correct fit. In certain sports, bending can prove painful or become a disadvantage. A perfect example of a sport that would need a stiff or restricted movement in their wrist would be boxing. For a boxer to throw a correct punch that would not hurt themselves, the wrist needs to be completely straight and stiff. Any wiggle room could allow for the boxing glove to slip out of place or allow for the wrist to bend incorrectly when the impact is delivered. As a result, it is necessary that even during their training time, a workout mitt with wrist support is used.
The idea behind the wrist support is just to maintain proper balance and alignment of your wrist. If the wrist is not aligned, it could cause an injury that may put you out for weeks. Having a properly aligned wrist also means you are spending less energy compensating for any incorrect use of muscle and allows you to improve your actual performance.
Materials
Historically, fitness mitts were made of leather because of the great properties it had. Leather can withstand years of abuse as the more you use it, the strong it becomes. This is because of the natural oils in the skin. When you are using the mitt, the natural oils secreted will be absorbed by the leather, making it more flexible and soft. Being able to stretch a little and not restrict mobility is very important for an athlete. Since leather was able to do these things and also withstand a lot of wear and tear, it became the go-to material.
As the years went by, leather was slowly phased out. As great of a material it was, it is still an organic material that broke down over time. It was also not able to regulate the heat within the glove and caused a lot of sweat accumulation within the mitt. As technology improved, different fibers and materials were created to become much stronger and more durable than organic materials. As a result, workout mitts that were made of materials such as Nylon and Neoprene started to show up on the market. Nylon was quickly ruled out even though it had great ventilation properties. Nylon is a material that had tiny microscopic holes that allowed the air to move in and out of the mitt freely. The problem was that the material itself was too slippery and added potential slipping injuries when using weights. The lack of grip inside the mitt would also cause the mitt to slowly slip off hands as they were being used.
Currently, most are made using Neoprene material. It is a synthetic material that is usually found in wetsuits. The Neoprene material contours and presses flush against your hand, allowing for a snug fit. The material itself is a little thicker and has a thin layer of padding allowing your hand to be more comfortable over long periods of use. It also has sweat absorbing capabilities and easily wicks away any sweat accumulation within the mitt. Not only does this material help secure your grip on your equipment, but it is also very easy to keep clean. It can be placed into the washer and is very quick to air dry. The only word of caution is for people with latex allergies. Most Neoprene materials have a little bit of latex fiber inside which may react with your skin and cause irritations.
Adjustability
Back in the day, glove closures were hard to make. Some manufacturers had used a drawstring system to make the mitt tight. However, it was incredibly uncomfortable and cut off circulation. It also loosened over time as you exercised and often required someone else to tie the mitts onto your hands.
Afterward, the elastic closure was introduced. It was popular as you could easily slip it on and off. You no longer require someone to help you put them on. However, the downfall was over time the elastic would start to wear out. When that happened, the glove would become more and more loose on the user's hand. Eventually the elastic would give out completely and you would be required to purchase an entirely new mitt.
Presently, the most popular enclosure is the one that is made of Velcro. This is a system of many small interlocking hooks that would stick together and securely fasten the mitt onto your hand. It was an instant success as it would not wear out as quickly in comparison to elastic. It also allowed you to put on and take off your glove individually. The most favorited factor of the Velcro system was that you could adjust the glove to exactly where you needed, thus creating the perfect fit.
Fit
It is very important to find the correct size, as wearing one that is too tight will not only be uncomfortable but also cut off circulation; if the size is too large then it will be loose and prone to moving around, causing you to drop your weights. In the perfect world, a pair will fit snugly without being too tight around your palm area and will allow you to wiggle your fingers comfortably. When worn, they should be secure and not move around, as any extra movements may cause extra rubbing in certain areas, thus causing more blisters.
Depending on what kind of glove you chose, there will be different sized structures. A fully fingered one can be a little difficult to size as your fingers must fit the length allotted; they also take an average width to create the palm, meaning they may not fit you comfortably if you have a wider or thinner-than-average palm.
Fingerless choices will have something that can easily fit your hand as they have a plethora of adjustments that you can do. Most will have something similar to a velcro or buckle system that can hold it in place. Ones that include a wrist support will also provide some sort of mechanism that allows you to wrap and tighten it so it fits snugly on your hand.
Generally, they will come in four sizes: small, medium, large, and extra-large. There is a specific way in which you can measure your palm to ensure the correct fit. On your dominant hand, wrap a tape measure around the knuckles nearest to the webbing of your fingers. Only wrap the measure around the four fingers and not your thumb. Take the wrapped hand and press it down with your fingers opened as wide as possible flat on a table or counter. Re-adjust the tape so that it is around your base knuckles and gently pull the tape measure until it is taut. The tape measure should not be digging into your skin when it is right but should flush against it. The final number you get is the number of inches you are looking for at a glove measurement. When looking at the sizing charts, this number will help you determine which of the four sizes to purchase. Depending on the manufacturer your sizing may change so it is very important you keep the measured number with you when you go shopping.
Expert Interviews & Opinions
Most Important Criteria
(According to our experts opinion)
Experts Opinion
Editors Opinion
Users Opinion
By Default
Other Factors to Consider
Effectiveness
Using a workout glove is also significantly more comfortable than going barehanded. Whether you want to believe it or not, your skin is a very fragile organ that needs to be protected. Barehanded lifting often causes a lot of blisters and sores. The metal being gripped in your palm creates friction that your skin does not know how to mitigate except to push extra plasma to the area and create its own padding to prevent a deeper tissue injury. If you don't want to wear a workout glove an option is to wrap athletic tape around the palms of your hands, but it not recommended as it can come undone easily and cause you to lose control of your weight. You can also use hand wraps for your workouts.
Fitness Gloves are a great tool to help support your fitness journey, however, it doesn't mean that they do not have disadvantages. Despite being able to protect your hand, it may mean that you are not able to lift as much weight. This is because your hands become thicker with your mitts, thus disabling you to hold a tighter fist and be able to control more weight in your hands. It may also make it difficult for you to perform certain lifting techniques as the added layer in your palm may make it bulky and uncomfortable. Despite the negative aspects, many people continue choosing to wear them as the benefits far outweigh the downfalls.
There are many options out there and it can be overwhelming to figure out which one is best for you. The most important thing you can do is take some time to try them on and see which ones are most comfortable. At the end of the day, having an uncomfortable glove will do much more damage than choosing not to wear one entirely. An uncomfortable one could lead to reduced stamina and endurance, and will also take away from the enjoyment of exercising. A comfortable option will allow you to use it all day without feeling tired, thus being able to spend more time focused on improving your power and strength.
Traction
When choosing a fitness glove, it is important to find one that will give you good grip and traction. Many focus on being lightweight and breathable in order to improve your grip. The idea of having a light and breathable mitt is so that your hand can be naturally kept dry. When it is dry and free of moisture, the grip will naturally be there.
However, many brands realized that keeping your hand naturally dry has too many things that are out of their control. For instance, if you exercising in an area that is hotter than normal or humid, it may change how much your hand sweats. How much you eat, what kind of food you eat, and whether you are drinking enough water can also affect how your hand sweats. As a result, the silicone padding was introduced.
Some of the manufacturers have elected to put a thin layer of silicone on the palm of their glove. This thin layer is sticky and essentially gives you a no-slip grip. The silicone easily grips your weights so that even if your grip falters or slips, there is extra back up to prevent an injury.
The number of fingers exposed can also change or alter your grip. Having a completely enclosed mitt gives you much less control over your sports equipment and a higher chance of slipping. Using a pair of fingerless mitts will give your fingers more dexterity and an ability to feel what you are holding. The fingers are also able to stretch and bend properly without being restricted by the tips of the mitt. For people who have longer fingers, this may also be a better option as your palm size may fit a smaller mitt but the length of your fingers may require a larger mitt. There are some mitts that choose to alternate and which finger is exposed. It is up to you which mitt you prefer, but it is recommended that you choose something that has at least a few fingers exposed.
Frequently Asked Questions
q:

Where can I buy Fitness Gloves?

a:

Workout mitts can be purchased anywhere. They are usually found in large box stores or large sport marts. For more specific branding or types of gloves, you may have to visit specific sports stores.
q:

How do I maintain a pair of workout gloves?

a:

Because you sweat in them, it is important to wash your gym mitts often. Unless they specifically state they can be machine washed, it is not recommended for you to throw them in a washing machine. The twisting and turning motion could potentially damage the fibres and break down your glove. In general, it is recommended for you to use soap and warm water to hand wash them. Hang them in a cool and dry place and do not use them until they are completely dry again. Try to avoid sun drying them as the sun can warp the materials within the fitness mitt.
q:

Why must I use Gym Gloves?

a:

Fitness mitts are not a must but recommended. They are ideal for all types of workout sessions or training programs and are designed to protect your hands. Often times, hands can be cut on sports equipment and having a layer to protect them is better. The fitness mitt can also provide additional traction and a level of support to all parts of your hands for better performance.
q:

How can I tell which ones are right for me?

a:

When it comes to choosing a fitness mitt, there is no right or wrong. Depending on the exercises you do, your needs will change. Different brands of gym mitts will have different benefits and features. If you are only beginning and not looking to do intense workout sessions, almost any glove you see will be suitable. However, if you're looking to become more serious in training, then it is worthwhile to do some research to see which ones suit your needs the most.
q:

Does using workout gloves prevent calluses?

a:

It is a common misconception that if you wear a pair of mitts, it will completely eradicate the chance of a callus. There is still a chance you can develop them depending on how often and how hard you lift. For people that are seriously lifting weights and doing it on a daily basis, the chance of developing a callus is quite high. Despite wearing gloves, the metal of dumbbells and barbells are really rough and bite into both your mitt and your hand.
q:

Does using a fitness mitt weaken my grip?

a:

It does temporarily. This is not something that can't be fixed and is merely something you need to get used to. When you exercise barehanded, you are able to grip your weights tightly. When you wear a mitt, there is suddenly an additional layer of fabric between your hand and weight. The total circumference your hand has to grip is no longer just the weight but also the added layer of your mitt. As a result, your hands will need to take some time and adjust to gripping something thicker, thus giving off a sense that your grip is weakened. With practice, your grip strength will go right back to where it was before.
q:

Are gym gloves really good for you?

a:

They are beneficial in many ways! Apart from protecting your hand, they also give you better grip and traction.
Subscribe to our Newsletter