Best Karate Books for Instructional Reading Reviewed
last updated:
Dec 03, 2019
This is one of the most ancient martial arts lineages in the world. Everyone has seen the movie "Tthe Karate Kid," where the downtrodden protagonist is beaten up and ridiculed until one day he finds a teacher in the unassuming Mister Miyagi; the character then begins his intense training and eventually defeats his opponents in a martial arts competition. This story is reflective of many people's stories. They want to raise their skill levels, be able to hone their minds, take down their opponents, and be a part of something that is larger than themselves. Joining a martial arts tradition is a way that many people accomplish this.
In a Hurry? The test winner after 4 hrs of research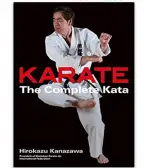 The Complete Kata
Why is it better?
In a
Hurry? Editors choice: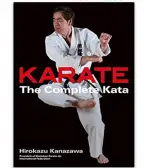 Test Winner: The Complete Kata
Top 10 Picks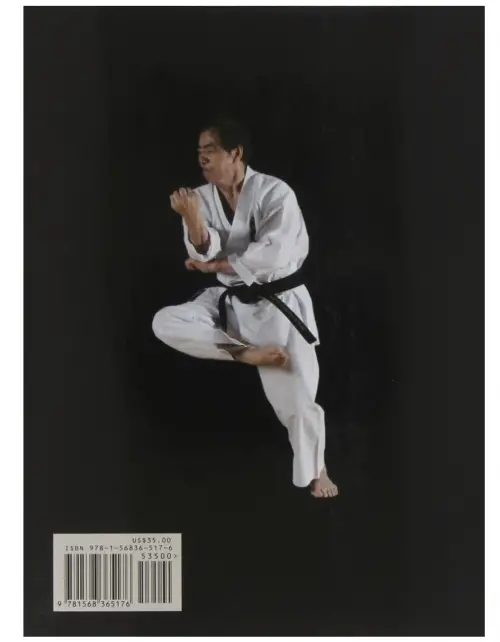 This work is written by none other than Hirokazu Kanazawa, a well-known specialist, and master in Japanese martial arts. His abilities are among the most famous in the sport; he is the founder of the Shotokan Karate-Do International Federation, where is currently the president and chief instructor. He is currently ranked as the number ten "dan" in all of karate. He one of the preeminent teachers of the Shotokan tradition, and both a fearsome warrior and a well-respected teacher.
Read more
Pressure Points
When you're fighting, there's more to winning than just learning a larger number of kicks and punches than your opponent. You need to be able to have an edge over your adversary. This product contains information on the pressure points of the body, which is a knowledge that you can exploit to give yourself an edge in the midst of the fight.
1000+ Photographs
One of the biggest problems with trying to get knowledge and learning out of a book as opposed to a real-life teacher is that the text cannot always convey the visual aspects of the technique. This product contains over one thousand photographs to help you achieve optimal form, foot placement, and arm movement.
Cost and Value
This price has a middling to low cost when compared to the other items we've included on this list. Though it has a low cost, it has exceptional value. This work is written by perhaps the premier teacher of the Shotokan tradition and has many strong qualities. It has over one thousand photographs to help you perform the forms accurately, and information on pressure points to help you subdue your adversaries.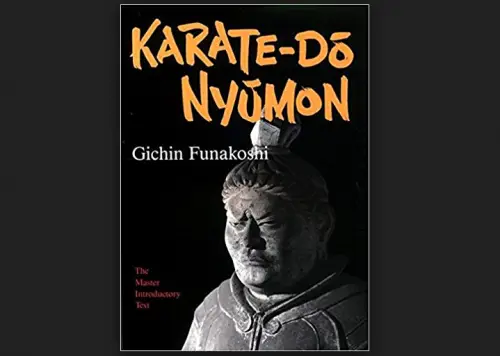 This product is written by Anthony Bowerbank. He is also the author of the widely-read and much-beloved book Spirit of the Sensei: Teachings of Masami Tsuruoka. To give you perspective on all aspects of the topic, Bowerbank includes sections about a famous Zen Buddhist monk, Takuan Soho; the founder of aikido, Morieh Ueshiba; the founder of judo, Jigoro, Kano; and the founder of modern Japanese martial arts, Gichin Funakoshi (founder of modern Japanese karate-do). All of these sections give perspective on the truth and depth of this ancient system.
Read more
Dynamic Photographs
The saying is that a picture is worth a thousand words. For those of us who like to be visually engaged, long swaths of text can easily leave us disengaged or bored. Knowing its audience, this work has many great, dynamic photographs that will not only engage your eyes but help paint a mental picture to help you learn and engage with the material.
Lived Experience
When you're reading a written work, you want to be sure that the author is someone that you can trust and who knows what they are talking about. An author without credentials is useless. You won't have to worry about that with this work. This author is someone who has over half a century of experience under his black belt, and all of it is shared within these pages.
Cost and Value
This product is by far the most expensive item when compared to the other products we've included on our list. Some may complain that the price is too high; however, this product is written by someone who has been dedicated to their practice for over five decades. That much expertise, and the dynamic photos that bring the words to life make the price well than worth the cost.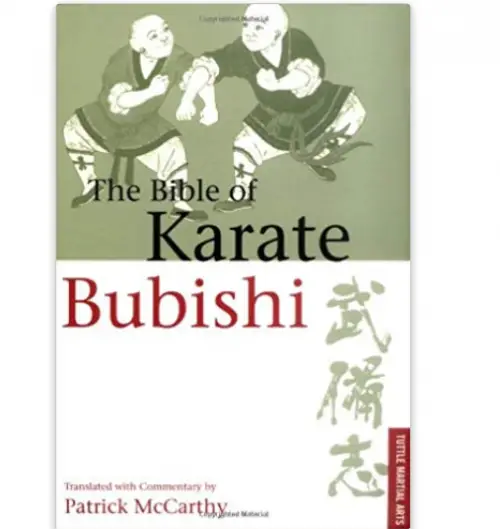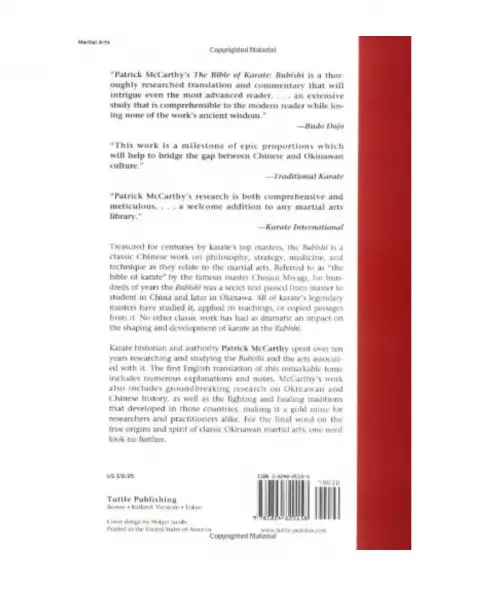 This book is often referred to as the Bible of traditional Japanese martial arts. All of the ancient and modern masters have studied it, and it is regarded as both a classic and a must-read for anyone who is looking to truly become a master. Originally this work was from China and then was brought to Okinawa. It is said that no other book had such a huge impact on the course of evolution of this Japanese martial art than Bushibi. It covers philosophy, strategy, medicine, and technique, and is a must-read.
Read more
Ancient Secrets
This is one of the oldest books on martial arts in the world that is still actively circulating. All of the masters, both ancient and modern, have read and studied this book; it has helped them to reach the heights of greatness that they achieved. There truly is no greater opportunity to gain ancient wisdom than to go straight to the source.
Strategy
One problem that people commonly run into with written works on martial arts is that while it can teach you sequences of moves, oftentimes they don't teach you how or when to use them. This ancient classic contains vital information to help you strategize in the midst of the fight, to help you overcome any and all opponents.
Cost and Value
Some people may complain that this book has little value because it does not contain pages of techniques and full-color photographs. However, its value cannot be overstated, as cannot its amazingly low cost. This ancient tome has literally shaped the course of history within this martial art, and you must read it to truly become a master.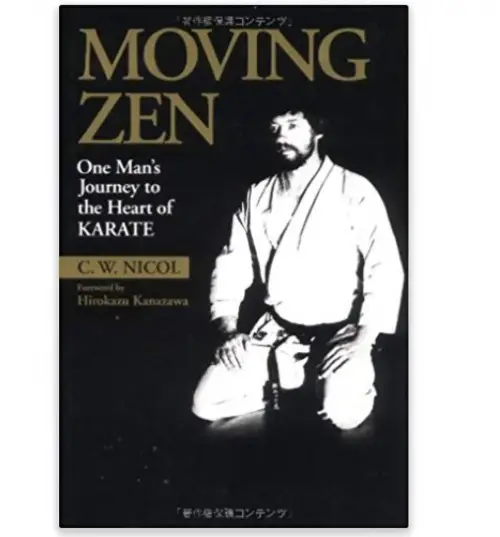 C.W. Nicol is a Welsh-Japanese artist and martial artist, who write not only Moving Zen but many other works as well. He began his martial arts career in Japan in the 1960s, when he began to study the Shotokan tradition at the headquarters of the Japanese Karate Association. This work is the story of his personal journey into the heart of this tradition. It provides a firsthand account of how someone not only mastered the physical aspects and techniques of the tradition but who also got a glimpse into the spirit behind it.
Read more
Multiple Teachers
When you are trying to figure out if the author of the work you're considering reading actually knows what he's talking about, it's helpful to look at his teachers. This author has a clear line of credentials; many authors in this genre only have one master. Nicol has had several masters, many of whom are among the preeminent faces behind the modern sport.
Modern Classic
This product is widely considered by modern authorities to be one of the classics to come out of modern times. This work is a well-written firsthand account of one man's journey to the center of this martial art. This black-belt author delves not only into his own story but into the philosophy that underlies the sport.
Cost and Value
This product is on the higher end of the price range when compared to the other products that we've included in our list. It is more highly priced for a reason, though; it is one of the preeminent works written in modern times and will help you get a firsthand perspective on what it takes to not only succeed in this sport but to thrive.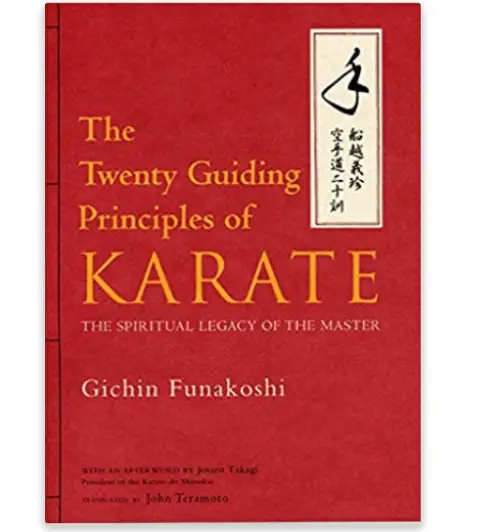 The Twenty Guiding Principles was written by Gichin Funakoshi. Gichin Funakoshi is the founder of the Shotokan school and is widely referred to as the father of the sport in its modern incarnation. He was one of the Okinawan masters who introduced the teachings to the mainland of Japan and thus facilitated its spread to the rest of the world. He has written many books, several of which are included in this list.
Read more
Father of Modern Karate
When you're considering which work to pick up, the author is perhaps one of the biggest factors you consider. You could do much worse than to read a work written by the man widely regarded to be the father of the modern sports. He has firsthand experience with an ancient lineage, and to get a glimpse into his mind and wisdom, you'll want to pick up this work.
Philosophy
One of the most important parts to truly understand the techniques, and the martial art as a whole, is to get a glimpse into the philosophy and teachings that underly it. All true masters must gain a working understanding of these teachings, and he has written them out for you here.
Cost and Value
This product has a cost on the lower end of the price range when compared to the other items we've included on our list. It has many great qualities for that low price, high among them the fact that it is written by one of the most highly regarded masters of our time, and the father of the modern sport. To be a true master you need to understand the philosophy behind the sport, which he teaches within these pages.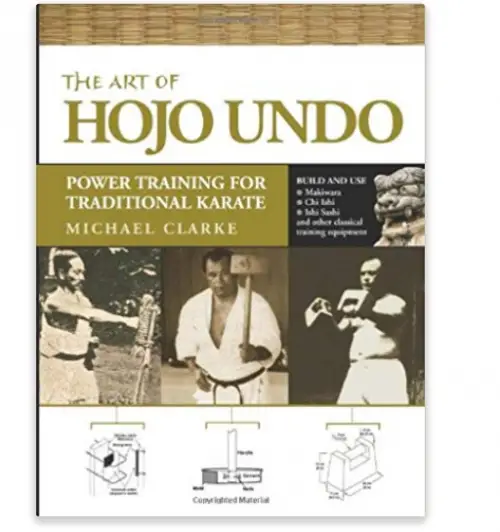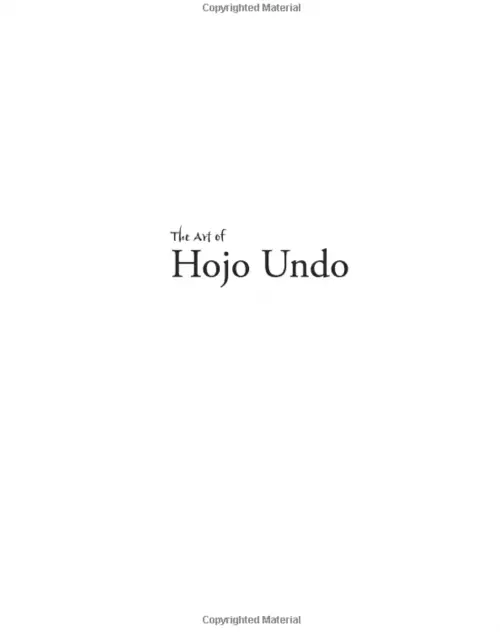 This work is written by Michael Clarke. Michael Clarke is a martial artist who has been studying traditional Japanese martial arts for the past thirty-five years. He has had four teachers over that span of time, from England all the way to the traditional dojos of Okinawa. He was promoted to the position of 6th "dan" by his sensei Miyazato shortly before Miyazato passed away. Today, Clarke teaches a small cohort of students in the dojo attached to his home in Tasmania and trains in a solitary fashion otherwise.
Read more
Award-Winning Book
This book has many great qualities, from the techniques it includes to the tools it shows you how to use. In recognition of its excellent content, it has won several awards and accolades. It was a finalist for ForeWord's Book of the Year, was a finalist for the USA Best Book Award, and won the IP's Highlighted Title Award.
DIY Tools
Many products included on this list show you forms that you can perform with various parts of your body, but this is one of the few products on our list that shows you not only how to improvise weapons, but also how to use those improvised weapons. Being able to think on your feet will help you get the edge in any fight you may find yourself.
Cost and Value
This product has a middling to low cost when compared to the other items that we've included on our list. It has a lot going for it, and a lot of value packed into that cost. Its value has been recognized by many, which has caused it to win numerous awards. That content, such as showing you how to make your own weapons, is a huge plus.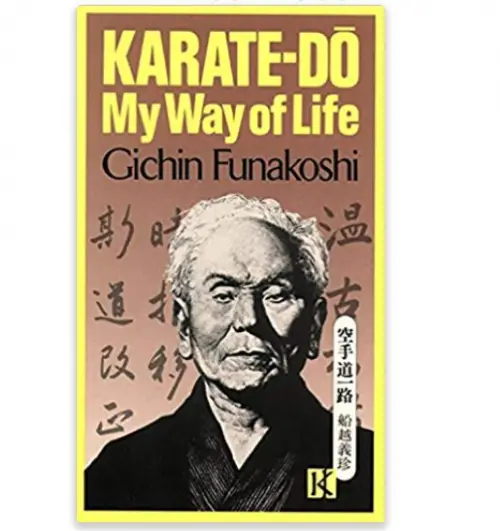 This is another great work written by none other than Gichin Funakoshi. Gichin Funakoshi, widely regarded as the father of this Japanese martial art, has committed many words of wisdom to writing. However, this particular product is not merely his perspective but is actually his autobiography. It contains his story and tales from his life, taking you on the journey of his life to show you how he became the man he is today, and how he founded the Shotokan school on the mainland and brought this martial art to the West.
Read more
Autobiography
Sometimes, you're not just looking for a book that will teach you fancy moves and techniques. Sometimes, you want to get inside the head of the master to see exactly what it takes to truly learn a martial art inside and out. To be able to truly gain wisdom, you need to learn from the lives of the experts; this work allows you to do that.
Confuscian-Tradition-Trained Master
The tradition from which Gichin Funakoshi hails is one of the most ancient and respected in all of Japan. An important aspect of his training was to learn about the Confucian tradition, a system of philosophy and thought that helped to shape his mind and made him the man he would eventually become. This rigorous training prepared him for greatness, which is all recorded in his autobiography.
Cost and Value
This product is the second least expensive when compared to the other items we've included on our list. Detractors may complain that it does not teach step-by-step guides to techniques; however, it does give you a front-row seat to the life of perhaps the greatest modern Japanese martial arts master. That information makes it more than worth its astoundingly low cost.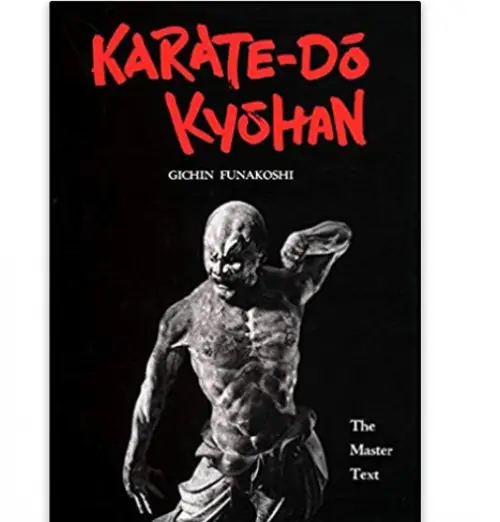 This is yet another text written by the perhaps the most preeminent Japanese Martial Artist of modern times, Gichin Funakoshi. This is the third work that he has authored that is included in our list. Lauded as bringing the ancient secrets of the Okinawan tradition not only to mainland Japan but to the West at large, he is one of the greatest teachers to have lived in the 20th century. To this day his works are regarded as classics that must be read by students who truly wish to understand the spirit of the sport.
Read more
Fully Illustrated
A common shortfall of products like this is that they do not translate well from the written text to the mind's eye of the reader. This is a tragic shortfall because, without the visual aspect, students cannot hope to fully understand the written descriptions of the techniques. This product is fully illustrated to counter this problem.
Fundamentals and Applications
Oftentimes written works of this genre are either heavy on the philosophy behind the sport with no mention of technique or focus solely on the techniques with no mention of the philosophy. This product hits the sweet spot with both, by demonstrating both the fundamentals and the more advanced applications.
Cost and Value
This product is on the higher end of the price range when compared to the other items we've included on our list. However, the value of any work written by preeminent master Gichin Funakoshi cannot be overstated. He not only brought the tradition to the world but also wrote in an accessible and meaningful way to help modern students learn ancient traditions.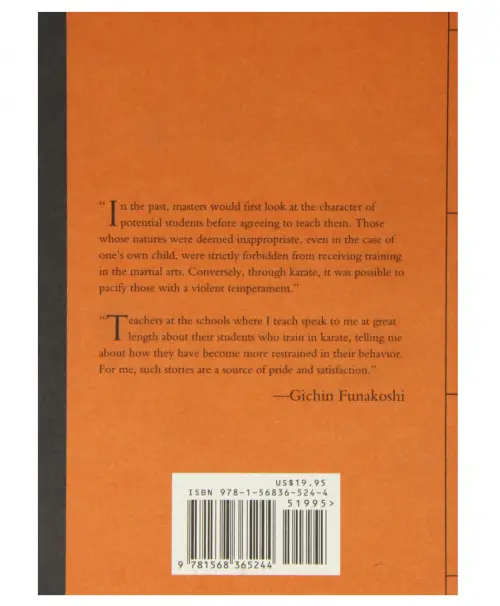 This is yet another work written by Gichin Funakoshi. The Essence is the fourth and final of his works that have been included in our list. In this book, he discusses not only the spiritual and philosophical underlayments of the martial art but also personal memories from his own formative years spent training, as well as wisdom from both his own and ancient masters. He also delves into the secrets of how the greatest martial artists actually improve in skill as they get older.
Read more
Updated Preface
Being that these works were written almost a hundred years ago, they often require a bit of updating every few decades in order to stay relevant to the modern era. This work has an updated preface written by Hirokazu Kanazawa to introduce the text and get the reader acquainted with the text.
Philosphy of Nonviolence
For the greatest martial artists, the biggest strength that they have is knowing when to fight, and when not to fight. Funakoshi goes into great depths about the philosophy of nonviolence, and how and when to win your battles by choosing not to fight at all.
Cost and Value
This product falls on the low end of the price range when compared to the other items we've included on our list. Despite being at the low end of the price range, this product is on the high end of the price range in terms of value. When you consider the accolades and high regard for the author, it's no wonder that this item is so highly valued in the community.
The Complete Kumite is a work written by none other than Hirokazu Kanazawa. This is the second work on our list by this author, who is widely respected. He is considered among the greatest living Japanese martial artists, and he has written many practical, hands-on books filled to the brim with visual aids to help students learn and master his techniques. He is the founder of the Shotokan Karate-Do International Federation, where he was also among their chief teachers.
Read more
Sparring Guide
Many written works in this genre can teach you step-by-step how to walk through a technique, or even how to execute a punch or a kick. This product goes one step further, though, and shows you how to use those movements in combat with an opponent. The included sparring guide will walk you through many scenarios and give you a competitive edge.
Full-Color Photos
This product includes over seven hundred full-color photographs to help you truly visualize the information in your mind. The full-color aspect of the photos also helps to bring the information to life by giving you a vivid image in your mind.
Cost and Value
This product is among the most costly when compared to the other items we've included in our list. Though it has a somewhat high price, the sheer thoroughness of this text alone makes it worth it. Hirokazu Kanazawa is well-known for his comprehensive and visually-supported guides. This is yet another great example of his important and valuable work.
Criteria Used for Evaluation
Materials
Masters: There are persons generally recognized as having achieved the rank of "Master" in their lineage. They are usually highly ranked in the "dan" system and come from respected lineages and traditions. They have taught many students and the schools at which they teach are well respected.
Belt rankings: Generally, you don't want to read a work that has been written by anyone less than a black belt. If someone has less than a black belt, it's a sign that they haven't had the years of experience necessary to be an authority about the topic on which they're writing.
Lineage Founders: These are perhaps the best people whose work you should be reading. As the founders of their lineage, they are the primary expert on the topic. Any time you have the chance to read something by the founder, then you should jump at the opportunity.
Style
Paperback: Paperback refers to a physical copy of the work, the front cover is made of a thicker variety of paper than the inner pages. This is the least hardy of the two varieties of physical format.
Hardback: This is the more durable of the two varieties of physically-formatted written works. Hardback refers to the thicker boards that enclose the front and back of the tome. They usually come covered in a dust jacket that is removable.
eBook: This is a digital format of the volume. It is transferable between devices, and you can typically begin reading on one device, such as your laptop, and pick up your progress on a completely different device, such as your smartphone. This format prevents you from needing to carry a physical copy around with you.
Audiobook: This format is great for people who enjoy listening to the written word. This format is great for autobiographies and works on philosophy and strategy. However, instructional books with photographs and pictures generally don't translate well to this format.
Features
Forms and Techniques: This is perhaps the most basic kind of tome that you're going to come across. It will have pages filled with different kinds of techniques and forms. These works are usually heavily illustrated and filled with many different photographs to demonstrate the forms.
Strategy: There are many works out there that are dedicated to teaching students the art of strategy. They emphasize the fact that there is more to fighting than simply kicking and punching. You have to be able to plan your moves and use your mind to overcome your opponent.
Philosophy: Some works delve into the spirit and philosophy that underlays the martial art. To some students, this may seem boring and unimportant. However, for anyone truly wishing to become a master and understand the sport to its core, these kinds of works are essential reading.
Value
Everyone wants to improve themselves–they want to be stronger, more agile, more acute. However, most of us are at a loss about how to accomplish that. By joining an ancient lineage such as those of Japanese martial arts, you can develop strength and discipline that most people will never have the opportunity to learn. You can learn ancient techniques that will help you not only defeat your opponents in the ring, but also master your own mind outside the ring. These lineages don't just teach you how to fight–they teach you how to live better. And with this list, you can pick the tome that is right for you to help you begin your own martial arts journey into the ancient world of the Japanese martial tradition.
Recommended Format
The answer to this will depend largely upon what, how, and when you like to read. If you are someone who likes to experience written works audibly, you may want to consider purchasing the audiobook. However, instructional tomes with pictures generally do not translate well to this format, so you will want to consider purchasing a physical copy. Additionally, oftentimes pictures do not translate well to eBooks, so you will want to get a physical copy if the volume you're looking at contains images.
book arrives damaged?
Contact the seller immediately and alert them to the situation. Most will be happy to help you replace and return the damaged item.
Other Factors to Consider
Bottom Line
The origins of this martial arts are largely shrouded in mystery. Some claim it is relatively recent, but some claim that it was brought to Japan by a Buddhist monk named Bodhidharma over a thousand years ago from India. It was taught only on the island of Okinawa for hundreds of years. This martial art was brought to mainland Japan by Gichin Funakoshi, an Okinawan master who went on to found the Shotokan school. From mainland Japan it eventually spread to the West, attracting students from all over the world seeking instruction in the lineage.
Training in this martial art has many benefits. Aside from just being a regimen that will strengthen the body and teach you excellent self-defense, it also has a strong foundation in Zen Buddhism that will help you train your body and find peace in your spirit. The philosophies of this lineage are steeped in ancient wisdom that is ever more relevant to the increasingly disconnected and spiritually bereft world we find ourselves in today. This tradition's methods will help you improve your mental acuity and reflexes, strengthen your body, and reap a myriad of other benefits besides.
Well, now that you've decided to embark on a journey into this lineage, the question remains: how does one go about learning? Where can you gain access to the information you need? Traditionally, at this point, you would need to seek out a teacher to begin instruction. However, perhaps you're just beginning and you just want to dip your toes in to see if this is something you actually want to dedicate to. Or perhaps you're an advanced student who is already familiar with the fundamentals, in search of more advanced techniques to learn. Either way, the information we've included below will be a great help to you on your martial arts journey.
Frequently Asked Questions
q:

How do I know I can trust this author?

a:

Ideally, before picking up a book, you will do some investigating to figure out the credentials of the writer. There are many things you can do, the first and least of which is reading the small blurb on the book jacket. You will want to see who the author studied under, what their belt ranking is, and if they are a "dan" of any level. Keep an eye out to see if you recognize any famous or notable teachers in their lineage–this is usually a clue that they are highly skilled and well-trained.
q:

Can I just learn from the book, or do I need to find a teacher?

a:

A book is a great place to start. It can help you get your feet wet and give you an idea of what to expect before you plunge all the way in. That said, to truly advance in this tradition, you will need to find a teacher eventually. Even the best book is no substitute for a living, breathing instructor.
q:

What's the difference between an autobiography and an instructional book?

a:

An autobiography tells the story of someone's life, from their own perspective. Sometimes they will contain a bit of information about techniques, but this is not usually their goal. Instructional books are purely informational and do not contain stories or anecdotes, usually.
Subscribe to our Newsletter