Best Keto Diet Cookbooks Reviewed & Rated
last updated:
Dec 04, 2019
Everyone that is involved in a martial art or competitive sport knows that their body has to be in top shape in order to perform at their best. To ensure you can always give your best, this will take a number of lifestyle changes. These lifestyle changes will include proper sleep, exercise and of course, proper diet. Failing to meet these lifestyle requirements will cause your body to take an unwanted beating, which will also result in you being unable to perform at your best. Consequently, being unable to give it your all, will likely end with your improvement being stifled, ultimately putting you out of the game entirely. One of the sure ways to make your body burn fat is a keto diet. That is why we have created this guide to help you find the best keto cookbook.
In a Hurry? The test winner after 4 hrs of research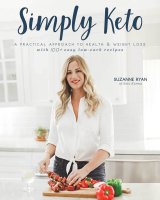 Simply Keto
Why is it better?
In a
Hurry? Editors choice: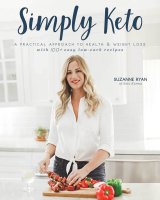 Test Winner: Simply Keto
Top 10 Picks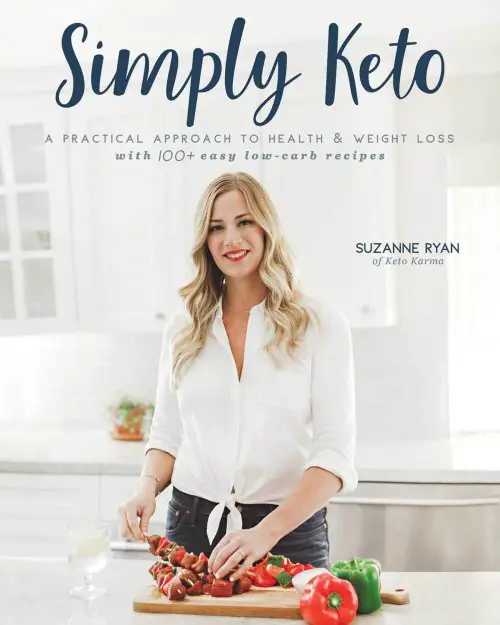 Suzanne Ryan struggled with her weight for most of her life. She weighed around 285 lbs before coming across the keto diet. The diets demanding lifestyle transformed her life as well as her body. She would, later on, go on to lose over 100 lbs. After transforming her own life, she then felt compelled to share what she knows with the world. She details her journey through various forms of media, such as youtube, a podcast, and a blog. In detailing her journey, she is passionate about sharing recipes, shopping lists, and other information that would help anyone interested in her story and the lifestyle it offers.
In her book, "Simply Keto" she details her familiar journey in a different format. She shares the various recipes she used to help her lose the large amount of weight she lost. In addition to recipes, she shares her shopping lists to give an even greater idea of what base ingredients to look for when shopping. Like the name of the book suggests, the recipes and information she gives is simple and down to earth, making it a great selection for someone just beginning the change. Her recipes are easy to follow, and although not all of the ingredients are easy to obtain, the quest to find them and properly prepare a meal can be quite rewarding.
Read more
Author: Suzanne Ryan
Publisher: Victory Belt Publishing
Date Published: December 12, 2017
Pages: 336 Paperback
Formats: Digital/Paperback/Spiralbound
2

. Complete Ketogenic Diet For Beginners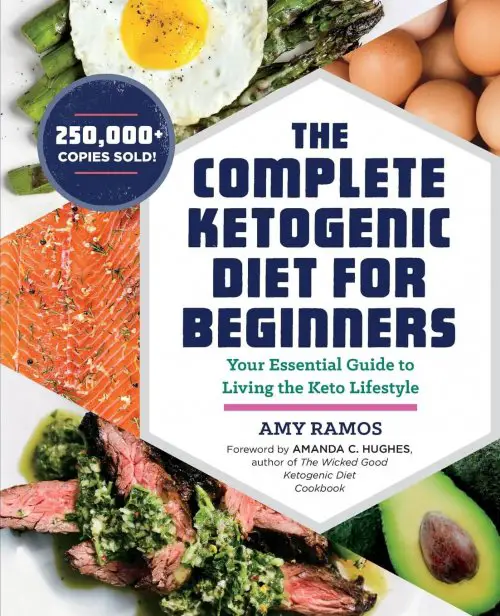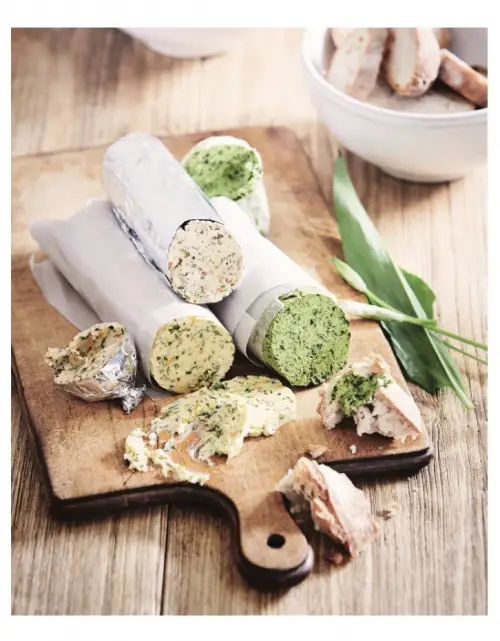 Amy Ramos is the pen name of a passionate keto diet enthusiast who has been keeping herself very busy with the world of nutrition. For over 25 years, Amy Ramos has been a renowned professional chef, having a vast knowledge of the world of food. Her specialties include medically restricted diets, holistic health, as well as recipe development. She additionally is the author of the popular book Easy Ketogenic Diet Slow Cooking which further spreads her vast knowledge of healthy lifestyles to the public. As one could easily deduce, she is extremely passionate about wellness through proper nutrition and believes anybody can obtain a level of wellness by being more involved in understanding how food effects.
In her book The Complete Ketogenic Diet For Beginners Amy Ramos shares some of her many recipes with a focus on the fat burning diet. Each recipe boasts being only 6 carbs and is a straight forwards cooking recipe approach. Complete with pictures of the finished meal, this simple book is an extremely classic and comprehensive approach to the diet. The book even features certain ingredient alternatives, should you not have a required ingredient.
This particular cookbook has made our best value spot on the buyer's guides pricing scale, making this a potential offer that a beginner on a budget might not want to pass up!
Read more
Author: Amy Ramos
Publisher: Rockridge Press
Date Published: December 20, 2016
Pages: 158 (Paperback)
Formats: Digital/Paperback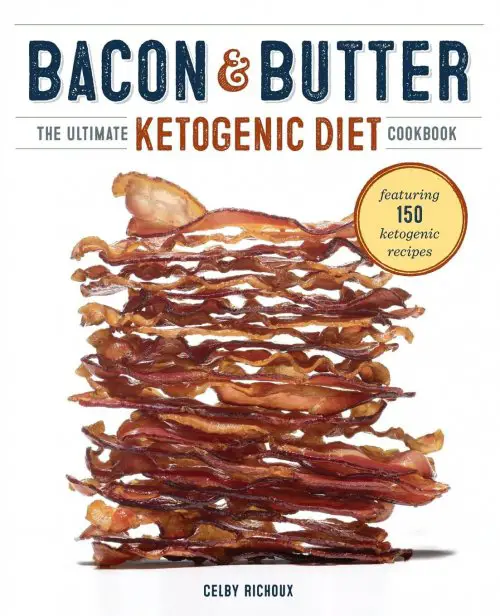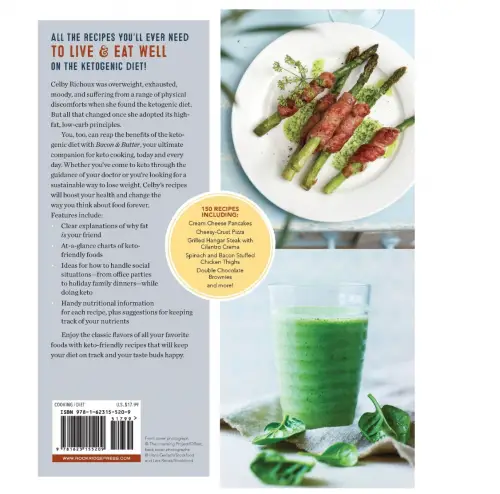 Unlike the other authors on this list, little information is made available about her. Celby Richoux, the author of Bacon & Butter, has a story, not unlike her fellow ketogenic cookbook authors. She was once overweight and could not get her size under control to her liking. Overall, she was very unhappy with her life. However, after finding out about the diet that focuses on a high fat and low carb intake, she would then go on to change her life. Being able to have a grip on her body weight by eating the foods she loves became such a big deal to her, she would go on to share her findings with the world.
In her book titled , Bacon & Butter Celby Richoux details various cooking recipes with a singular focus on one food. Bacon takes the center stage in every recipe, teaching everyone interested in how to get healthy using everyone's favorite meat. The pages are filled with comprehensive cooking guides, included with pictures, and footnotes. She also teaches various tips and tricks along the way. Split up by Chapters, Celby also takes the time to outline the basics of this particular diet, giving you information on calories, carbs and other essentials you will need to know. Not a book for vegetarians, of course!
Read more
Author: Celby Richoux
Publisher: Rockridge Press
Date Published: December 15, 2014
Pages: 248 (Paperback)
Formats: Digital/Paperback/Spiralbound
Leanne Vogel transformed her life by discovering the diet known for burning high amounts of fats. After changing her own life, she set out to help change the lives of anyone interested in the path she took. She has since become a nutritional educator and has received worldwide recognition for her approach to the popular lifestyle. She has some credentials to her name, including the founding of her popular website healthfulpursuit.com, as well as launching various health programs throughout the years. She also has a youtube channel! Using various mediums, she gets her messages of health across to the general public.
In her book, The Keto Diet: The Complete Guide to a High-Fat Diet Leanne Vogel has quite a bit to offer. In this whopping 448 pager, she outlines the fundamentals of the ketogenic lifestyle, including how ketogenesis works, important foods to keep an eye out for, and so much more. Packed with over 125 recipes with a focus on helping your body effectively burn fat, this is the book for everyone. The recipes include foods like chicken, bread, and even chocolate covered coffee beans! A perfect choice for anyone just starting out, as well as those already well acquainted with the diet.
Read more
Author: Leanne Vogel
Publisher: Victory Belt Publishing
Date Published: April 11, 2017
Pages: 448 (Paperback)
Formats: Digital/Paperback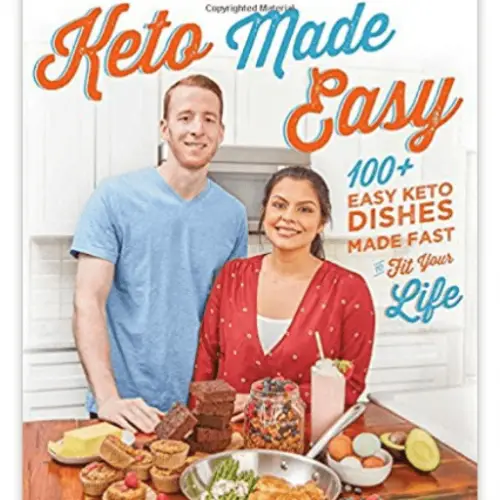 Megha Barot and Matt Gaedke are well known throughout the keto diet world. The two of them are quite passionate about cooking and nutrition, always looking for new ways to stay healthy and how to get the word out about it. Together, they started and website named Keto Connect, where users can share their recipes for the Ketogenic Lifestyle. Additionally, they have a youtube channel under the same name, as well as a podcast, all with a focus on the keto diet and its lifestyle. Megha attended the University of San Francisco, where she first sought a career in law. After traveling around a bit and becoming cultured by others, she ended up in Atlanta and found herself enamored with Southern hospitality. Matt has a passion for photography and video editing, which is how he shares what he learns. He too jumped around the USA a little bit, meeting Magha in Philly, where the founded their social media outlets.
Not only are they internet personalities, the two have released a cookbook. In it, they take everyday non-keto recipes and show you how to make them the keto way. Each recipe is shown to you, step by step, making for a comprehensive cooking guide. Over 100 simple everyday recipes are featured within, covering foods like cornbread, pizza, and tacos. It even has a slight focus on the vegetarian crowd. "Everything Can be made Keto!" is the message these two wish to share in this cookbook for both beginners and professionals. They additionally go over some of the important basics of the diet, like what ketosis is, how it works and how to get the most out of keeping your body in this state for extended periods of time.
Read more
Author: Megha Barot and Matt Gaedke
Publisher:Victory Belt Publishing
Date Published: May 15, 2018
Pages: 304 (Paperback)
Formats: Digital/Paperback/Spiralbound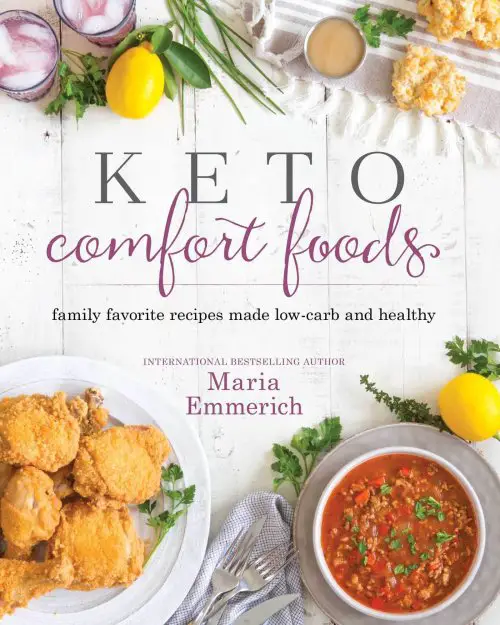 Maria Emmerich was out of shape, in low spirits and health, and just generally did not feel good about herself. She then developed for herself a diet based around the keto diet and would go on to help others realize their fullest potential, after learning her own. As well as already having several books published, she also is the creator of a website where people can connect and share their stories regarding health. She has a specialty in neurotransmitters and has a vast knowledge of how food affects our bodies and eventually, our moods. She is known throughout the world for working with clients, walking them through whatever illness they may have and giving one on one advice on their suggested diets.
In her book, Maria Emmerich details a simple ideology about food. She believes that food is more than just nourishment, but that "...food is tradition, food is love, and most importantly, food is a celebration." She attempts to make the diet fun and less monotonous by offering recipes that allow one to actually enjoy eating the food they prepare. Many diets fall victim to this repetitive and boring cycle. The book is filled with recipes for everyday foods like pancakes, and cookies, but are all gluten-free and contain no sugars! A great book for anyone looking to extend their knowledge.
Read more
Author: Maria Emmerich
Publisher: Victory Belt Publishing
Date Published: May 2, 2017
Pages: 384 (Paperback)
Formats: Digital/Paperback/Spiralbound
7

. Easy 5-Ingredient Ketogenic Diet Cookbook
Jen Fisch is a figure in the keto world who has a loyal online following. She is the creator of a blog where she has a passion for sharing her lifestyle with the world. Her sharings on the creation of making meals have a particular focus on using a small number of ingredients. Thus, making her recipes extremely comprehensible. She has lived over 20 years with an autoimmune disease, which really helps with her knowledge of food, as she has to keep an eye on her intake. She turned what would normally be blight into a blessing, having gained fame through her various media outlets as well as her publishing of books.
Although comprehensible, most keto cookbook authors make use of recipes that use a lot of ingredients. In The Easy 5-Ingredient Ketogenic Diet Cookbook, Jenn Fisch offers recipes that only require five ingredients in each meals creation. The step by step process not only is simple, but it is also fun and the food itself is enjoyable. The limited number of items used in the meal also promises that each meal will also be very affordable. The book has received some critical acclaim and is loved by both beginners and professionals. Some have found it to be a challenging type of book, as it makes some rethink what they know about the basics of the lifestyle.
Read more
Author: Jenn Fisch
Publisher: Rockridge Press
Date Published: January 9, 2018
Pages: 210 (Paperback)
Format: Digital/Paperback
8

. One Pot Ketogenic Diet Cookbook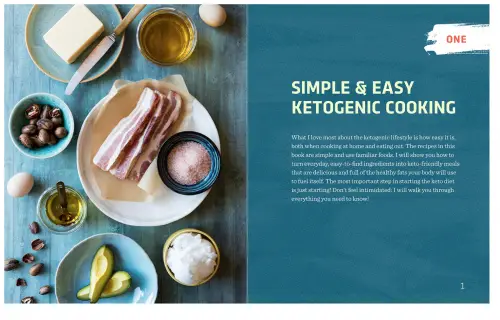 Liz Williams spent eight years in Labor and Delivery, learning all about the female body, as well as post birth needs. She now lives a happy life filled with wellness and health. She lives in Evanston, Wyoming where she spends her days blogging and promoting her ideas on wellness. She is happily married to her husband and is a proud mother of a three-year-old daughter. After giving birth, she became dedicated to promoting the ketogenic diet, a lifestyle change that has helped her find her happy medium in life, through several media outlets. She is the co-founder of a blog called Keto Fit Girls where she primarily shares her stories and ways of life. She also has a strong following on her Instagram account. In addition to the outlets, she has also published a cookbook!
In The One Pot Ketogenic Diet Cookbook, Liz Williams makes the diet easy for the busy worker. Offering over 100 recipes that all can be made in a single skillet, it is the go-to guide for anybody trying to keep the keto lifestyle in their busy schedule. All of the recipes inside are aimed to create the least amount of mess, as the preparation for each one is rather simple and straightforward. Additionally, each meal requires 8 ingredients or less and all take 45 minutes or less to prepare and serve. Filled with cooking tips, nutritional facts, and other useful tidbits of information for the budding cook, the step by step process for making each healthful meal is very simple and requires little prior cooking knowledge, which again, makes this a great choice for beginners to both the lifestyle and cooking.
Read more
Author: Liz Williams
Publisher: Rockridge Press
Date Published: January 30, 2018
Pages: 170 (Paperback)
Format: Digital/Paperback
Kyndra Holley is another who has been made able to change her life by changing her diet to a low-carb and high-fat diet. She is widely known for her very popular blog Peace, Love, and Low Carb that to date, gets over one million views a month. On it, she shares her various stories such as struggles with weight and keeps the general public in the know about personal milestones and even shares various low carb recipes. She has dedicated her life to sharing the word about the importance of maintaining a healthy lifestyle, and that a good diet is not just a boring, repetitive ritual. In addition to her blogging, she has published several books that detail her lifestyle and various recipes she uses to stay fit.
In Craveable Keto: Your Low-Carb, High-Fat Roadmap to Weight Loss and Wellness Kyndra Holley offers over 130 non-carb versions of meals most typically crave. Including foods such as bagels and buffalo chicken dip, there is bound to be a food that everyone can recognize. The recipes are all fairly simple to make and will not take even a novice a very long time to prepare. The ingredients are all fairly easily obtainable and are additionally inexpensive for the most part. Also appealing to the beginner, she includes a shopping list of sorts for each meal, showing you what you what are looking to spend on average. Should you find yourself wanting to take up this change in how you eat, this cookbook is a very effective place to start.
Read more
Author: Kyndra Holley
Publisher: Victory Belt Publishing
Date Published: January 23 2018
Pages: 384 (Paperback)
Format: Digital/Paperback/Spiralbound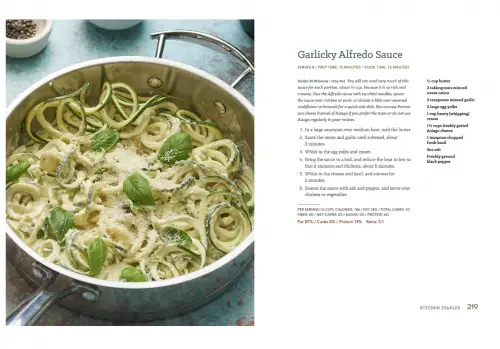 Michelle Hogan has not wasted any time in her life accumulating a vast amount of experiences. In the past 40 plus years of her life, she has lived as a bartender, nursing assistant, tour guide for Ben and Jerrys, a restaurant owner, dog musher, waitress, and even a page in the U.S. Senate. She has gone on to publish 16 books total. The book's topics vary greatly, including parenting issues, health, a couple memoirs, and even a novel. She gathers a lot of her information during her travels, listening to different cultures needs and so forth. She is a mother of 8 children and prides herself as an "unschooler", someone who homeschools their children to their own curriculum, deeming public education as insufficient for the troubles the real world offers. She believes in a healthy diet first and foremost and believes the ketogenic diet holds the key to true wellness. Lastly, she gets this word out through vagabondfoodies.com, a blog that she is the editor of.
Her Keto In 28 helps spread the word about several aspects of the high-fat diet. In it, she goes over the basics, the very important things everyone needs to know in order to live a lifestyle made successful by the change in eating. She goes over things like what ketosis is, and how to get the most yield from keeping your body in that state. The books primary focus is to ease the beginner into the transition of the diet over the course of 28 days. This includes information like various easy to follow recipes for breakfast, lunch, and dinner, as well as nutritional facts for each meal. Additionally, she includes shopping lists that will help prepare you monetarily, as well as helping with time management that should limit your trips to the grocery store. This book is most definitely a great choice for primarily the beginner, who might otherwise not know where to start with this big lifestyle change.
Read more
Author: Michelle Hogan
Publisher: Sonoma Press
Date Published: November 1, 2015
Pages: 254 (Paperback)
Format: Digital/Paperback
Criteria Used for Evaluation
Ease of Use
The basics are the fundamentals of a given topic. In the case of Ketogenic Diets, the basics are very important, especially to the newcomer to this lifestyle. Authors normally start off a book with a chapter or two dedicated to detailing everything you will need to understand about the diet in order to effectively live with it. This information will include what ketosis is, how it works biologically, as well as the benefits of it. It is typically put up against other diets, complete with explanations on how they are supposed to work, in order to emphasize the usefulness of the ideas they are trying to give. Some authors even go through the trouble of detailing several other diets and how they do not work for everyone, just to give a very in-depth look at the lifestyle one is about to enter into.
Features
Not every book gives the author's personal account of their lives since becoming acquainted with the lifestyle change. However, you will often find that many do. This comes in many forms, such as chapters dedicated to the telling of the story, or with little footnotes alongside recipes or shopping lists. It is always meant to be a story of empowerment with the purpose of motivating the person who does not feel like they will ever get out of the mess they are in. Many find these stories to be quite uplifting and inspiring, meanwhile, others have little to no interest in them, and are only in it for the recipes. It really all depends on just what you are after in this life-changing experience. Those not interested can save their money on books that do not include these self-adoring concepts.
Accuracy
As you may have seen with our 10 Best, often cookbooks will have a particular focus with their attempts to enlighten. For instance, we selected a cookbook that uses bacon in every one of its recipes. Others have a bigger focus on the transition into the diet, detailing what your breakfast, lunch, and dinner are going to look like through giving several types of information, like shopping lists. Most aim to give the diet a good name and attempt to educate you on how to keep this otherwise daunting change "fun" and "less repetitive." There are select others that have cool gimmicks such as pandering to the weekday worker who might not have the time to cook full meals every day while managing the other busy parts of their day. Others have a focus on cooking everything in one skillet, reducing mess and preparation time. All, however, are unified in that they believe life can make yours better, as it made theirs the best it has ever been.
Value
The layout of any book, especially cookbooks, can make all the difference in determining their particular value. Some books layouts for especially the recipes section will make all of the difference in comprehending how to prepare a meal. Some layouts will be straightforward and rather organized, outlining the order of the process. First, they give a list of the basic ingredients needed, then move on to whatever preparations necessary before cooking. Others can be littered with personal opinions from the author that some may not find necessary. In some other cases, the recipes can be convoluted, with lists that are scattered around, broken up by pictures, or are just vague with their directions
Most have little miscellaneous features to their design. Some authors include nutritional facts with each recipe, giving the consumer a better idea of their nutritional intake. While these will also sometimes share shopping lists to go along with the recipes, these two features are not always mutually exclusive. Some offer one but not the other, while some include both and more. One author outlines a day by day planner complete with shopping lists and nutritional facts to keep you well informed about your daily intakes and what to expect in that particular phase of the transition. These little features do not necessarily make the item valuable but for some, it can make all of the difference.
These are the various features we believe to make these items worth our buyer's guide. There are many that go into this particular topic, and many of them can make all of the difference in the quality of a book. Hopefully, by going over our criteria section, you can now make a better-informed decision, making an efficient and cost-effective choice. We understand that money, as well as time, are both precious commodities. This is the focus of our buyer's guide; to save you both time and money, as well as providing important information on each topic.
Vegan or Vegetarian Options
Not only are some books dedicated to giving recipes to the vegan and vegetarian crowd, but some also offer meatless substitutes in their recipes as footnotes. Not all options have the vegetarian in mind, so be sure to keep an eye out for those.
Value
What better determines a book's value than what the book contains? The classic saying is that you can not judge a book by its cover. It is a saying as old as time itself, and it still holds very true even with cookbooks. Sure, you can guess what type of cooking you will be in for by knowing the title, but with so many layouts, and so many opinions available for any given topic, things can get pretty wayward from there. You would be surprised just how different one cookbook can actually end up from another.
Other Factors to Consider
Bottom Line
As far as proper diets go, there are plenty to choose from that will help with your everyday training, as well as your everyday life. For instance, some prefer a high carb diet, that will use glucose as your bodies energy source. However, not every diet, you will find, will meet your physical, time, and financial requirements. As of late, the world has been hearing more and more about a popular diet known as the Ketogenic Diet. The ketogenic, or keto diet for short, is a diet that relies on burning fats as your bodies main energy source, instead of carbs
Many just starting out in any kind of physical training who may be interested in this diet may not know where to start. They might not know what foods would be best to rely on for the keto diet, or how to make them into delicious meals. Perhaps, you are well acquainted with the keto diet, and just want to broaden your horizons by learning new recipes you never thought of before. Luckily, the internet has you covered, offering a wealth of various cookbooks packed with recipes for both the beginner and the cooking pro who just needs some new ideas.
In fact, the internet has so many options to choose from, that it can be overwhelming finding your next keto cookbook. Fortunately, we have compiled a buyer's guide for you. In our buyer's guide, we go over what we believe to be the ten best cookbooks available for your dollar. We also will go over some of the criteria we used to deduce what cookbooks make the list. We know that time is as precious as your money, and hope to save you both by taking the time to review these entries.
Frequently Asked Questions
q:

Are there any options for somebody on a budget?

a:

Yes. Some of the books we have selected in our guide are extremely affordable. Anybody with the tightest of budgets can have access to the lifestyle. However, the books with a lower cost tend to have less to offer than the other pricier options. Such is the way of the free market.
q:

Are there options for somebody who is just starting off with the lifestyle?

a:

Yes. some of these options have a deliberate focus on the beginner to both the lifestyle as well as the beginner in cooking. These books will show you how to prepare meals step by step, and even include things like shopping lists and nutritional facts, as well as totally outlining what ketosis is and other fundamentals that are key to the diet.
q:

Do all keto cookbooks have a focus on the beginner level cook?

a:

No. Some options assume that you are well acquainted with the art of cooking, and focus on broadening an already seasoned chefs horizons. They can make a cook take another look at what they already think they know, and will not include sections such as the fundamentals of the keto diet.
Subscribe to our Newsletter