Best Youth Boxing Gloves Reviewed & Rated
last updated:
Jan 17, 2020
Although there is a misconception that combat sports and martial arts are bad for children because it encourages them to play rough and fight, there are also many positive aspects to it. As expected, it will encourage your child to be more active and get into the habit of staying active. Combat sports also help with focus.
Through the years, the attention span of a child has decreased drastically, as they stay entertained and distracted through the use of technology. Many children no longer know what else to do if they are not plugged into their computers. Boxing will give them a way to focus their extra energy and attention away from a digital screen. But before you get them into the sport, you should make sure they have the best pair of boxing gloves for kids possible for their own safety.
In a Hurry? The test winner after 4 hrs of research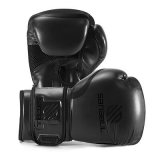 Sanabul Essential GEL
Why is it better?
Colorful

Suitable for all children

Gel and foam padding

Bacteria prevention

Low price point
In a
Hurry? Editors choice: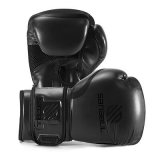 Test Winner: Sanabul Essential GEL
Fit
Adjustability
Materials
Style
By Default
10 Best Boxing Gloves For Kids
Criteria Used for Evaluation
Versatility
The first pair of gloves kids will definitely need is a pair of bag gloves. Exactly as the name states, these mitts are used when they are practicing punching bags, double end bags, and other hard training aids. The idea of heavy bag gloves is that they protect your hand and prevent them from being hurt. When punching these stationary objects, the knuckles take a lot of impacts and it is necessary to not only protect them but have them become used to the sensation and impact of the hits.
There are two main types of bag work gloves, the classic and the modern.
Classic Bag Gloves
The classic bag gloves are a pair of lightly padded mitts that do not offer a lot of wrist support or protection They are unable to withstand many impacts and a lot of shock absorption will go into your joints. They were designed to be lightweight and thin so that you can practice on increasing the speed of your punches. They are also meant for conditioning your fists with light jabbing on the bags. The classic gloves are not ones that are recommended for intense bag work. This is because they do not have the padding to protect your knuckles when you hit the bag with full force. Even with just a few punches, most athletes can feel the difference right away. It is also very dangerous to practice hard throws with the classic gloves as one improper punch could cause pain from awkwardly landing on the bag.
Modern Bag Gloves
The modern bag gloves have much more insulation and are significantly denser. They are some of the heaviest insulated punching mitts out there. They were designed to be very protective and offer a lot of wrist support. The dense insulation will also protect your knuckles and condition them much better. These gloves are much more comfortable in comparison to many other boxing gloves and are very user-friendly.
Sparring Gloves
Once you have decided on a pair of gloves for bag work, you will need to find something to use for sparring. Sparring gloves were constructed to protect both you and the person you are sparring. Sparring is not just a way to knock out your opponent but in fact a way to practice your technique and develop more skills. Most sparring gloves are constructed to be very balanced. The weight is distributed evenly from your knuckles all the way to your wrist. The key to looking for a pair of sparring gloves is to see how their padding is. A good pair of sparring gloves will have good enough insulation that it can allow you to practice increasing your endurance with the added weight on your hands without actually causing an injury.
Training Gloves
Another type of gloves that a boxer needs are for training. Ideally, a pair of training gloves will do anything and everything you need them to. From practicing on heavy bags to sparring and competitions, it would've been great if just one pair of gloves to do everything. Sooner than later, you'll, unfortunately, realize that training gloves tend to be really good in one area and be very lacking in all other areas. Training gloves do have a redeeming factor, and it is that they are great for beginners that are just starting down the path of combat sports. For beginners, they are a cost-efficient and all-purpose alternative, however, the quality on them is only mediocre.
Fighting Gloves
If your child becomes really serious about boxing, you can consider investing in a pair of fighting or competition gloves. As expected, a pair of fighting gloves are suitable for fights. They have less insulation and can really hurt your opponent. Apart from a fight, these gloves are not recommended for any other use. The fight gloves are constructed with less padding as there is an expectation that what you are hitting is softer than a sandbag. They are designed to be lightweight allow you to throw your punches faster. The lightness of it will also help you stay in the game longer as it uses less of your energy. Be aware that there are certain weight restrictions for certain competitions and fights, so it is necessary to know what class your child is fighting in and the maximum weight their boxing mitts can be.
It is recommended that when you purchase a pair of best boxing gloves for kids, try them on to see how flexible they are. Having a more flexible mitt will allow your child to have more control when dealing with a hit. They should also be padded enough that they will protect your child's knuckles and are comfortable to wear. When the glove is on, it should not be loose and the insulation should surround the entire fist. After securing it to the hand, if the glove still has wiggle room and does not stay in place, then you may need to consider purchasing one size smaller.
Fit
When it comes to boxing, gloves sizes are very important. Having the right size means your child will be able to fit into the glove better. A loose mitt could mean that they have the chance to slip off or become misaligned and cause an injury. Correctly sized gloves are also more comfortable when they are being used and can deliver a better punch
The size of a boxing mitt does not use the general sizes of small, medium, and large. They are categorized by weight and sizes and referred to by ounces. The most common sizes of a boxing mitt are between eight ounces to sixteen ounces. The gloves do not use odd-numbered ounces such as nine, eleven, thirteen and only go up in increments of two. Do not let the number and ounces fool you, as the boxing gloves get larger in size, the weight stays about the same. For instance, a sixteen-ounce glove would not actually weigh sixteen ounces. The numbers simply serve as a way to classify them.
Depending on the type of boxing you are doing, there are different gloves. The gloves will weigh and size differs depending on the purpose they are used for. An example would be that if your kid is practicing on bags, the boxing gloves for kids you purchase must have more padding, hence it will be heavier. However, if your gloves are going to be used for cardio training and shadow boxing, then the mitts you purchase could need to be a tight fit and streamlined.
Apart from the physical size of the boxing mitt, the size and weight are actually determined by the padding of the interior. A glove could seem very big on the outside but only fit a very small hand inside. This is because those gloves have extra padding and are used for competitions or training that will require more knuckle work. There are some gloves that may have less padding inside and those are typically used for cardio training or sparring. Regardless of what the boxing mitts are used for their weight is dictated by the padding, meaning the heavier a pair of gloves are the more insulation there is. Bear in mind that heavier gloves with more insulation do not necessarily mean they are better. Having a heavier set of gloves will decrease your stamina and you will see a great drop-in endurance.
It is a recommendation that you do your research and really understands what type of gloves you are looking for before purchasing anything. Another thing to keep in mind is to bring hand wraps with you when you decide to purchase the gloves. Hand wraps are a way to protect and keep your fist and fingers from buckling when you attack, so it is important to see if your hand can be comfortably wrapped while inside the glove. If you are unable to get your hands on a set of hand wraps, an alternative option would be for you to bring a roll of quarters. When you're ready to try on a pair of gloves, simply place your hand into the glove while holding the roll of quarters in your palm.
Materials
When it comes to selecting a pair of boxing gloves, the material of the glove is super important. Ideally, a pair of gloves should have a strong material that makes up the exterior so that the mitts can last longer. As boxing became increasingly popular, different materials were used to experiment and see which one would last the longest.
Leather
Historically, boxing gloves were made of only leather. This was because there were no synthetic materials available and leather was one of the strongest materials out there. Leather is flexible and also has a bit of stretching properties, which made it suitable to protect and store the interior insulation of the glove. They were also very tough and did not break or snap easily, thus improving the longevity of the mitt. The leather that was used was almost always from a durable animal hide such as cow or goat. To this day, genuine leather is still one of the most in-demand materials to build a boxing glove. However, these gloves can be very expensive but they will do the distance. Over time, the leather will mold to fit your hand and will become very comfortable to use.
Synthetic Leather
Most new boxing gloves are made of synthetic leather. This is because they are cheaper to produce and the properties are almost as strong as genuine leather. The synthetic leather is known as polyurethane leather and can be found in almost all boxing gloves. On a microscopic level, strong synthetic fibers are threaded with the leather to protect the integrity of the leather. It also provides reinforcement to the leather strands and allows them to be reliable for a longer period of time. Because they are an engineered material, it is cheaper to produce and will work almost as good as genuine leather.
Vinyl
The final material that boxing gloves for kids are constructed from is vinyl. They are suitable for beginners to use as they are just starting out in the sport. However, if you are looking to be more serious then vinyl is not a recommended material to purchase your gloves in. They are the least expensive material and do not hold its value. They also do not have very good ventilation properties and you will find your hands becoming very hot and sweaty very quickly. They would be a great pair of gloves for cardio exercise and a kickboxing class, but they would not stand up to a competition or a fight.
Style
There have been many studies in regard to whether color makes a difference in a person. Most studies revolve around trying to decode your brain and whether certain colors make you feel a certain way. Surprisingly, color plays a large factor in boxing and can really affect the outcome of a competition. Despite the human eye being able to see a plethora of colors, there are certain colors that are less obvious to the human eye. This is crucial in a fight as if the opponent is dazed or confused, they will have a much harder time focusing on the flash of color that is on your child's hand.
For fights, it is best to choose a pair of red boxing gloves. This is because the human eye does not detect or react to the color red as quickly as any other color. They are lower on the visual spectrum and can be easily missed in a competition. Despite the cliche, there is a reason why red is the most associated color with boxing gloves.
Boxing mitts come in a wide variety of colors and designs. There are many eye-catching options out there and most have their own motif or design on it. For the purpose of training, it is recommended to purchase a pair of gloves that have a lighter shade of color. An example would be white, pink, orange, and yellow. The eye is better at identifying lighter colors and using a pair of lightly colored ones will help the trainer catch your punches better. In turn, they will also be able to identify if you're incorrectly throwing a punch or if something needs to be improved on.
Expert Interviews & Opinions
Most Important Criteria
(According to our experts opinion)
Experts Opinion
Editors Opinion
Users Opinion
By Default
Other Factors to Consider
Protection
Boxing is one of the combat sports that have a million types of protective gear. This is because boxing mitts are very specific and are really only meant to be used for one purpose. This means that when your child gets seriously into boxing, it may become a necessity to purchase multiple pairs. In order to save money, time should be spent speaking to their instructor and getting an idea of what might be suitable for your child's needs.
Adjustability
As seen in many fighting movies, boxing gloves can either be laced or use velcro. The age-old question is always "which one is better?" The answer is neither. Both have good traits and bad traits, it is entirely up to the boxer and regarding which method of securing the glove they find is more comfortable for them.
Historically, boxing gloves were made to be laced up. The problem with that was as the popularity of the sport increased, more people were training and practicing on their own. When boxing is done individually, the person cannot tie up their own gloves. Laced up boxing gloves for kids are great as they give you the most secure and perfect fit. They can be adjusted and tightened to exactly where you need them. They are more suited for when your athlete is into serious sparring or intense bag work. During sessions of that nature, the glove really needs to be on tight. The worst thing that could happen is having a boxing glove fly off mid-competition or mid punching on a bag. This could lead to a very bad and painful injury. When the gloves are tightened, the loose laces can also act as a weapon. They may either whip yourself or your opponent in the face and cut them, so it is very important they are taped down prior to the start of a fight.
Using Velcro as a securing mechanism is purely for the sake of convenience. As more people trained alone, there needed to be a way for them to secure their gloves by themselves. Velcro is easy to pull off to put on as they use a series of hooks and loops to secure the mitt. This is why people that are looking for training gloves prefer to buy something with a velcro. Although it does not give you the security or support of the lace-up, it provides convenience and allows you to continue training even without a partner. They are also incredibly easy to take off or put on, so there is no need to bother anyone for help.
Frequently Asked Questions
q:

What Is The Smallest Size Of Boxing Gloves?

a:

The smallest size currently on the market is 4 ounces. Because most children start when they can fit their hand in an eight-ounce glove, there are only a selected few manufacturers who will make a four-ounce glove.
q:

Can I Wash My Gloves In The Washer?

a:

Most gloves made nowadays can be washed in the washer. They are durable enough to withstand the twisting and pulling motion of a washer. However, if you have a pair of genuine leather boxing gloves, it is not recommended to use a washer. Simply hand wash or wipe them down.
q:

How Do I Maintain Boxing Gloves for Kids?

a:

The first thing is to store them in a cool and dry place, heat and moisture are both bad for the glove and may warp its shape. You should always dry your gloves after every training session, and always use a leather conditioner if you have leather gloves.
q:

How Do I Know This Is the Right Pair Of Boxing Gloves for Kids?

a:

A good pair of gloves will be comfortable when you put them on. They should feel soft and padded on the inside and curve naturally with your hand. It should not force your hand to stay open or extended in any way. It will also fit well from the fingertips to the wrist, meaning you have full control of the glove.
q:

What Gloves Should I Buy?

a:

As mentioned it depends on what you are doing with the gloves. However, it is recommended for most beginners to buy a pair of training gloves and use them until they decide to go pro.
q:

Is There A Way To Make My Gloves Last Longer?

a:

The key to extending the lifespan of your gloves is to rotate them out regularly. Instead of using the same pair over and over again, buy a pair or two and use them alternatingly. This will allow a glove to properly dry out and reshape before it is being used again.
q:

Is Boxing Safe For Kids?

a:

Yes, they are a great way to encourage your child to become more active. They will be able to make new friends and training under a trainer will ensure they are protected.
q:

When Should My Child Start Boxing?

a:

Children can start to box at any age. There are many things they can learn to do prior to actually being hit. Unfortunately, most boxing studios will not accept children under eight, however, training can start at home so that they are prepared and ahead of the game.
Subscribe to our Newsletter