MMA Kids Gloves Reviewed and Rated
last updated:
Jan 17, 2020
Mixed martial arts, better known as MMA, grows in popularity every year. This bone-crunching, joint bending, hardcore sport allows martial arts enthusiasts from all walks to fight against each other. There are very few rules and the intense shows that ensue draw crowds by the millions.
As MMA becomes more popular there has been an increase in the desire to start this one of a kind sport, by the younger generations. Keeping your kids safe when they try this new venture is of the utmost importance. While there are many aspects to consider including footwear, shorts, gloves, headgear, and mouth guards, let's start with the gloves.
This is the best product on our list that is currently in stock: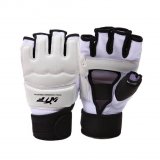 Glin Training Gloves
Why is it better?
Perfect Grip

Stellar Price

Great Range in Fit

Durable Construction for Long Wear

Easy On and Off
In a
Hurry? Editors choice: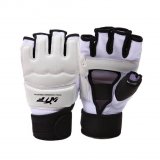 Test Winner: Glin Training Gloves
Comfort
Protection
Shock Absorption
By Default
10 Best Kids MMA Gloves
1

. Cheerwing Sparring Gloves
Good with Bags and Partners

Excellent Finger Manipulation

Superior Wrist Support

Stand Up to Frequent Use

No Extra Wraps Needed

Easy to Clean
Sizing Runs Large

Need Break In Time
Cheerwing Sparring Gloves are built to perform better than the rest. They use an EVA foam layer covered with PU Leather to provide excellent shock absorption and give you long term protection from pressure and impact. They also protect your thumbs while staying secure with a double layer strap around the wrist. These kids MMA gloves keep wrists stable, hands flexible, and the right amount of padding, hence them making the number one spot in this guide.
Read more
EVA Foam Padding
EVA padding is trusted by many companies for a variety of padding needs, from shoes to gloves the use of this type of padding is truly superior. Known for its ability to absorb and distribute shock evenly, it helps your muscles, bones, and joints continue to feel good even after a grueling training session. These kids MMA gloves offer padding at the front of the hand and fingers, at the back of the hand, and at the wrist of the glove. This protects the wearer and their sparring partner equally.
Green Screen Cloth Palm
Supremely breathable, the use of a green screen cloth palm, keeps your hands dry and helps to improve your grip during difficult holds. Dry hands can mean the difference between winning and losing. If your gloves are sliding around you may lose your grip and you can even cause damage to your hands. Rubbing on wet skin can lead to painful abrasions, which if left untreated can lead to infection and time spent away from your new favorite sport. It is important to note, the green screen cloth that is used dries extremely quickly. This adds to its overall ability to keep your hands dry and feeling great.
Cost and Value
The Cheerwing Sparring Gloves will keep you and your opponent protected while keeping your hands dry and feeling great. Their price tag runs in the middle of our pack of awesome kids MMA gloves. Most MMA gloves are fairly affordable, these in particular, will fit easily into most budgets and keep your child safe and having fun in their new activity.
Superior Flexibility

Stand Up Through Tough Practices and Bouts

Easy On and Easy Off

Great Finger Mobility

3 Ply Padding
May Fit Slightly Large

Higher Cost
Make sure your child and their opponent stay safe with a truly amazing pair of kids MMA gloves. RDX has been offering superior gear for generations and continues to be a leader in gloves. The RDX Grappling Gloves are made with Maya Hide Leather which is exceptionally durable and flexible. They also feature a lining that wicks away sweat and helps keep these kids MMA gloves odor free. Designed to improve your technique while punching and keep your hands feeling great for future practices, you won't be disappointed with the RDX Grappling Gloves.
Read more
QD-1 Lining + D Cut Palm
Reducing moisture build up not only keeps your child's gloves smelling better but it also promotes superior hand health. The sweat wicking QD-1 Lining in these kids MMA gloves is awesome at keeping hands dry and comfortable. When your hands are wet your are more susceptible to raw rubbed areas and blisters. In addition to the moisture moving liner, RDX Grappling Gloves also have a D cut palm. This feature increases flexibility and airflow throughout the glove. Padding can add a lot of heat, these kids MMA gloves are certain to combat it with the use of innovation and excellent design.
Hook and Loop Closure
Easy on and easy off is a convenient feature of these kids MMA gloves. Making adjustments can be difficult while wearing gloves. The simplicity of RDX's hook and loop closure locks down tight and adjusts easily if you find you have them a bit too loose or a bit too tight. Keeping your wrists supported and comfortable is essential in the safety and overall enjoyment in your MMA practices and matches. Finding you need an adjustment is made simple while continuing to provide ultimate comfort and support.
Cost and Value
The advanced performance and ultimate breathability of the RDX Grappling Gloves will cost you more than most others. Keeping your child protected as well as their opponent all the while keeping hands cool and dry is worth the extra cost. Helping to absorb some of the cost is the fact that these kids MMA gloves are exceptionally durable due to the top quality leather used. High quality construction leads to long wear and more value for your dollar.
3

. Whistlekick Martial Arts Gloves
Ultimate Durability

Bright Colors = Easy to Keep Track Of

Simple to Clean

Great for Sparring and Tournaments

Better Movement Than Other Gloves
Whistlekick has been a number one brand of sparring gear for generations. If you are looking for a kids MMA glove that has been trusted by millions of trainers and parents try the Whistlekick Martial Arts Gloves. Built for durability, these kids MMA gloves also decrease moisture through superior breathability. It's important to note, when you order a pair of these kids MMA gloves, they come in a backpack which makes transporting them back and forth easy.
Read more
Rip Resistant
All martial arts gloves have points that tend to wear harder than others. The reinforcement in these kids MMA gloves take those likely to rip areas in the palms and eliminate them with durable double strapping. Kids are especially hard on sports gear and the rip resistance makes sure you will get the most out of your purchase. The flexibility isn't decreased due to the increased durability making these amazing kids MMA gloves.
Better Airflow and Increased Ventilation
Better airflow adds to the overall breathability in these kids MMA gloves. The airflow is increased partially with the design but also with the new increase in ventilation. The wrist is shorter keeping them cooler. Don't worry about decreased wrist stability with the shorter straps, the Whistlekick Martial Arts Gloves, will keep your wrists safe and supported. It is important to note, Whistlekick has also added extra ventilation holes in their glove which gives awesome airflow and cool hands.
Cost and Value
Tying as one of the most expensive pairs of kids MMA gloves in our guide the Whistlekick Martial Arts Gloves, will last for an exceptionally long time. Built for increased durability, comfort, and breathability you are sure to be satisfied with these kids MMA gloves. Trusted to provide top quality to athletes, you can trust these gloves will keep your child safe and protected.
Perfect Grip

Stellar Price

Great Range in Fit

Durable Construction for Long Wear

Easy On and Off
May Not Be Enough Padding for Bags
Mixing PU Leather and Lycra make the Glin Training Gloves exceptionally flexible and comfortable. Premium EVA padding give great shock absorption and distribution while providing superior comfort. The customized feel of these kids MMA gloves is partially due to the adjustable Velcro wrist closing system. Supreme grip and breathability are two other reason we love these kids MMA gloves.
Read more
Elastic Mesh Fabric Between Fingers
Increasing that custom fit feel, elastic mesh between the fingers allow your fingers to move naturally making grip and feel top level. The Lycra adds stretch and flexibility. In addition to increasing flexibility they also give great airflow keeping hands cool and dry. It is important to note, they also use a terry cloth material for the thumb. This makes wiping sweat out of your eyes easy and keeps you focused on the win.
8MM EVA Padding
The perfect thickness to keep your child's hands protected and their opponents safe, the 8mm EVA padding is comfortable, lightweight, and durable. EVA is known for its ability to absorb shock and distribute it evenly. This not only keeps your hands feeling great but keeps painful pressure points at bay. EVA is trusted for padding high impact sports gear and is an excellent addition to these kids MMA gloves.
Cost and Value
One of the most affordable pair of kids MMA gloves in our guide, the Glin Training Gloves will keep your child comfortable and protected. Great technology paired with solid construction and trusted materials make this kids MMA glove stand above others in its class. When you decide to try a new pair of gloves give these ones a spin and see what great quality you get for such an amazing price.
Stay Put Velcro Closure

Excellent Impact Absorption

Exceptionally Lightweight

Great for Sparring and Bags

Superior Price
May Be Too Tight for Large Hands
Built for long term use the ZooBoo Half Mitts keep your hands in a natural position with an improved and ergonomic design. This helps provide exceptional comfort and movement. In addition to the comfort this provides, it also helps protect your kids hands due to the fact they help maintain a natural position for not only the fingers but also the thumb. These kids MMA gloves are durable and will last with the most frequent trainers giving you more bang for your buck. The ZooBoo Half Mitts are breathable and supportive. Checking off every requirement box on your list will be easy when you look at these awesome kids MMA gloves.
Read more
Foam Strap Wrist Support
During the toughest training sessions you need wrist support that lasts from beginning to end. The foam strap wrist support system used in these kids MMA gloves are comfortable, moisture absorbing, and will keep you going stronger for longer. The adjustability of the wrapping design gives you a customized level of support to match whatever needs may arise for the day.
Design Built for Breathability
Keeping your hands dry is crucial and won't be a worry when you invest in the ZooBoo Half Mitts. Like most kids MMA gloves the fingers are left exposed which helps them breathe well. In addition, ZooBoo has added slits in the palm that encourages air flow. Get the great grip that dry hands provide and keep it when you wear these kids MMA gloves.
Cost and Value
Great breathability, flexibility, comfort, and support don't have to come with a big price tag. The ZooBoo Half Mitts are the most affordable pair of kids MMA gloves in our guide and they will last with your fighter through tough bouts. If you are looking for a great pair of exceptionally affordable gloves for a beginner on up, take a chance on ZooBoo. We are certain you, your kiddo, and their hands will be thanking you for giving these kids MMA gloves a try.
6

. Ring to Cage Training Gloves
Padded Wrist Protection

Excellent for Kids Big and Small

Hold Up Through Intense Training

No Worry of Sliding Padding
Ring to Cage Training Gloves are made with your child's safety in mind. The improved design of these kids MMA gloves, is more durable, because of the use of PU Leather that can stand up to a serious beating. Weighing in at only four ounces, they improve speed and you can rest assured that your grip won't suffer while wearing these kids MMA gloves. Excellent wrist support without elastic, holds well and stabilizes the wrist for those who love to punch.
Read more
High Impact Padding
Protecting your knuckles, fingers, and the back of your hands is essential when you step in the ring or the cage. Your hands do a lot of the work and if not properly protected can put you on the side lines quickly. The high impact padding in the Ring to Cage Training Gloves reduces the chances of bruising, fractures, and bone breaks. Due to the high impact involved in mixed martial arts, you want padding that can take shock and remove it from the situation. This will keep you training longer and feeling better every day.
Open Palm + Cut Out Thumb
Grip during grappling, holds, and especially when you are looking for the tap out is crucial. Less material in the palm of your kids MMA gloves will not only make the glove more flexible but also give your child the natural grip they are accustomed to. Flexibility and grip are great but it is also important to note that the open palm helps keep hands dry and comfortable. Add to the breathable open palm a cut out thumb and you have a pair of kids MMA gloves that are so comfortable and natural, they will never want to wear another pair. Ultra lightweight yet padded to protect these gloves are truly innovative.
Cost and Value
Great innovation does come with a higher price tag. The Ring to Cage Training Gloves fit comfortably, support the wrist, offer natural hand movement, and take hand speed to the next level. If you are looking to improve ability you may find paying a bit more is well worth it. Trusted by many and growing in popularity every year with improvements on an already great product, the Ring to Cage Training Gloves are great for starters through advanced mixed martial artists.
Superior Padding = No Injuries

Great for Sparring and Bags

Good for Children through Teens

Exceptional Durability for Those Hard On Gear

Heavy Duty Velcro Attachment Area
Some Find Palm Strap Uncomfortable

Be Careful When Measuring or May Not Fit Correctly
Excellent for beginners the ProForce Lightning kids MMA gloves offer protection of the entire hand and wrist during sparring and minimal contact fighting. In addition to protecting the hand and wrist, these kids MMA gloves go up slightly higher and protect part of the forearm. The vinyl covered foam is very durable and easy to keep clean. Elastic hook and loop closures make putting them on and taking them off a cinch
Read more
Double Knuckle Padding
The foam used in these kids MMA gloves is great at absorbing shock and distributing it to help keep your child's hands feeling great. The knuckles are one of the highest impact areas and one commonly causing problems for new mixed martial artists. By doubling the padding in the knuckle of these kids MMA gloves, your attacker will be well protected and so will their opponents. When beginning any sport you want to play close attention to safety. You can trust ProForce Lightning kids MMA gloves to offer great comfort and superior protection for everyone involved.
Reinforced Straps
The reinforced straps on these kids MMA gloves help to ensure they stay in place. Sliding gloves can lead to potential injuries not only for your child but also other people's children. If the padding or the glove itself slides away from the knuckles, what is supposed to be a safe training session can turn into a trip to the hospital for either child involved. Improper punch structure and sliding gloves can lead to broken bones and likewise for their opponent, a hard shot to the nose without proper padding can take them out of the sport quickly. When your child wears the ProForce Lightning kids MMA gloves you can rest assured they will stay in place and keep everyone protected.
Cost and Value
ProForce Lightning kids MMA gloves are proof that ultimate protection does not have to come with an ultimate price tag. On the lower end of pricing within our guide these kids MMA gloves will last with your fighter through high impact training session. Due to the fact that they are simple to clean, keeping them fresh is easy. They give superior comfort and are easy on easy off, which is a feature kids are particularly fond of. For the parents, you get piece of mind and a great price.
Minimal Break In Period

Handwraps Fit Easily Underneath

Good Size Variation

Excellent for Sparring

Simple Closure System
May Not Have Enough Padding for Bag Use
The Sanabul Essential kids MMA glove is new and improved to provide excellent fit, protection, and easy transition between striking and grappling. Sanabul uses an easy closure system that allows you to put these kids MMA gloves on over wraps without difficulty. Leather construction is built for performance and durability while also being easy to maintain and clean. Excellent padding, support, and protection are only a few of the reasons Sanabul Essential kids MMA gloves are making a name for themselves.
Read more
Durasoft Foam
Foam has been found superior when it comes to protecting your child's hands and protecting their sparring partner. The durasoft foam used in the Sanabul Essential kids MMA gloves is soft, durable, and flexible. Padding across the knuckles, back of the hand, thumb, and wrist helps to protect all of the sensitive areas where injury is common among mixed martial artists. Durasoft foam is very comfortable and great at absorbing shock. Know that while wearing these gloves, your child will stay comfortable and exceptionally well protected.
Closure System
Most kids don't want their parents strapping their MMA gloves on them and prefer to handle it themselves. This can be very challenging depending on what type of closure system the glove has. If your child wears wraps under their gloves then you probably already know how frustrating it can be to put kids MMA gloves on. Take the stress out of it with the Sanabul Essential kids MMA gloves. Their innovative closure system over an elastic piece inside that makes wrapping the long, supportive, Velcro strap a cinch. Get great protection and stop worrying if your child's MMA gloves are secure and put on properly when they do it themselves when you let them wear these superior kids MMA gloves.
Cost and Value
These superior kids MMA gloves come at a mid ranged price. You will find many of the features seen in the most expensive gloves but will sigh in relief when you look at the cost of these. Easy on and easy off keeps your child happy and durasoft foam paired with meticulous construction will keep them protected. These kids MMA gloves will keep everyone happy, including your budget.
9

. Century Training Gloves
Minimal Break In Time

Conforms to Wearer's Hands

Fit True to Size

Durable PU Leather Design

Excellent Price
May Not Be Suitable for Bag Use
Practicing in what most MMA enthusiasts wear during matches can help you become a better fighter. You will know how the glove feels and moves which can aid in your reaction time and overall fighting capability. The Century Training Gloves are open palm and allow your thumb to move freely which makes them very lightweight and flexible. They give your hand a natural feel and great grip. Broken sections of padding help protect your knuckles, the back of your hands, and your wrists separately and help to make sure the pads are staying where they are needed.
Read more
Open Palm + Exposed Thumb
Keeping your hands dry and your MMA gloves odor free can be a tall order. The design of these kids MMA gloves will accomplish both those things and allow your child's hand to move in a natural motion. The open palm keeps the glove breathable and provides grip during tough grappling or tap out moves. Exposure of the thumb also increases your child's natural grip by keeping material out of the way. It also helps to keep the hands cool and healthy. Helping avoid blisters, or raw, rubbed areas.
Sectioned Padding
Cutting the padding of your kids MMA gloves into sections help to maintain comfort and flexibility. The Century Training Gloves break the padding up into several sections. The knuckles, top back and bottom back of hands, and wrists are all padded separately, ensuring each zone is covered and safe from bruising and other painful impact related injuries. While keeping your kiddo protected you will also be keeping their opponent protected, which I assure you, their parents will appreciate.
Cost and Value
One of the most affordable pairs of kids MMA gloves in our guide, the Century Training Gloves are sure to please everyone. As parents we want to provide our children with top quality gear that maintains safety, comfort, and is priced to please. These kids MMA gloves will meet what you need in every category. Century Training Gloves are a beginners best friend and will help keep the spark of mixed martial arts alive for generations to come.
10

. Star Sports Martial Arts Gloves
Excellent for Practice and Tournaments

Superior Stitching

Easy On Easy Off

Top Level Moisture Wicking Capability

Great Cost
Durability Issues

Some Find Spandex Too Tight
Made in the USA, Star Sports Martial Arts Gloves are versatile, comfortable, and innovative. The use of EVA foam will protect your child's hands from impact and injury, while keeping their partner or opponent safe as well. These kids MMA gloves also feature internal grips to make sure you have great control and can maintain your hold. Exceptionally breathable and great fitting the Star Sports Martial Arts Gloves are growing in popularity.
Read more
Sponge Padded Area
Often when looking for superior support and protection what you receive is sweaty hands, at least in the category of kids MMA gloves. The Star Sports Martial Arts Gloves have a feature not found in many others. A special sponge padding that absorbs sweat better than any. Sweaty hands can lead to pain, abrasions, blisters and raw areas. This can take your fighter out of practice quickly. The supreme ability to soak up sweat will ensure your child's hands stay healthy and comfortable. Allowing them to practice longer and harder to make sure they are ready for their next big match up.
Spandex Fabric
Spandex offers awesome breathability and superior stretch. The stretch in these kids MMA gloves will provide comfort and a customized fit. The Star Sports Martial Arts Gloves are soft and because of their spandex, will not restrict movement. In addition, spandex dries very quickly which only elevates the moisture protection that these kids MMA gloves provide.
Cost and Value
Finding sweaty hands to be a problem? These gloves can definitely make it a problem of the past, for a slightly elevated cost. These kids MMA gloves are at the higher end of our price range but have proven themselves to be an excellent addition to any collection. Supreme flexibility and ultra dry hands are two of the reasons we love these kids MMA gloves. If you make the investment in the Star Sports Martial Arts Gloves your child will be well protected, dry, and comfortable for many training sessions to come.
Criteria Used for Evaluation
Comfort
Wrist pain and breaks are unfortunately a common problem in the world of mixed martial arts. Wrapping your wrists correctly and making sure your gloves give them support and impact protection from hits and kicks will keep your child protected and comfortable throughout their MMA journey.
When people fall they tend to try and catch themselves. What does this do? Adds pressure and impact to the joint. This can lead to serious injuries and major time away from the martial art of your choice. Bracing the wrist and padding it can help you avoid these types of injuries that happen during takedowns.
Not only will correct wrist padding keep your child safe in their adventure towards mixed martial arts mastery, but they will also help keep the gloves in place. Sliding gloves can cause many problems not only for the wearer but also for their opponent or practice partner. When your kids MMA gloves slide around you are leaving their hands vulnerable to unforeseen injuries due to unintentional contact.
Protection
In the description of many of the kids MMA gloves within this guide, we discuss protection. This is because it is one of the biggest things on parent's minds when they hear their child start talking about joining mixed martial arts classes. Not only are we concerned about the safety of our own but we also worry about the safety of other people's children.
It is important to keep in mind, more padding does not necessarily mean more protection. The fingers, hands, and wrists need to be able to move naturally, which helps to prevent injury. In addition, protecting each part individually does make for better overall kids MMA gloves. Single piece construction does offer advanced support and excellent impact distribution but can inhibit movement.
Let's take a few minutes and look at the key areas of protection to make sure your fighter can continue to participate and advance in their skill set. It is important to note that a discussion with your child's trainer may help lead you to the best pair of kids MMA gloves for what they will be practicing on a weekly basis.
Shock Absorption
Helping to absorb impact and distribute it evenly is part of the reason you need superior padding in the back of the hand. Kids MMA gloves need to protect and cushion the hand from repetitive striking. The bones in the back of the hand are close to the surface of the skin and small which makes them exceptionally susceptible to fractures and breaks.
Finding a pair of kids MMA gloves that offer a broken pad increases flexibility and comfort. It allows your fighter's hands to move naturally and maintain a comfortable position. Keeping comfort is part of overall protection. If you find you are dealing with uncomfortable hands it could do with stiff foam that is not well sectioned within their gloves.
Expert Interviews & Opinions
Most Important Criteria
(According to our experts opinion)
Experts Opinion
Editors Opinion
Users Opinion
By Default
Durability in MMA Gloves
Depending upon the use of your gloves, it is said that they should be replaced every 6 months, if you are using your gloves 4 times a week, consistently.
Other Factors to Consider
Protection
Bare knuckles will lead to skin break down. This can lead to infection and a ton of time spent away from training. Not only will you have to worry about skin break down if not wearing the proper kids MMA gloves, but you will also need to worry about joint and bone health. Punching causes a lot of impacts and can cause fractures or full-on breaks within the hand. It will also cause a lot of problems for the opponent including bruising and broken bones. Keeping everyone safe starts with great padding in the knuckles.
Frequently Asked Questions
q:

What is the difference between kids boxing gloves and kids MMA gloves?

a:

An excellent question and honestly the one we hear more often than any other. There are several differences between standard kids boxing gloves and MMA gloves. While there are benefits to both, different activities involved in MMA will require a true MMA glove. Let's take a minute and look at the key differences.
q:

How do I know what size to order when purchasing kids MMA gloves?

a:

The fit of kids MMA gloves is essential in their performance. Ill-fitting gloves can lead to pain, discomfort, and injury. Measuring for most MMA gloves is the same. You want to measure around the hand just under the knuckles. You want to measure the dominant hand as it usually does most of the work. It is important to note that not all manufacturers do things the same way and while this is the most common measuring method, checking the exact specs of the kids MMA gloves you are purchasing can save you time and money.
q:

Does my child need to wear wrist wraps in addition to their MMA gloves?

a:

The answer to this question is difficult. Depending on the days' training situation you may or may not need to add wrist wraps to keep your child comfortable and protected. Some gloves offer superior wrist padding and protection while others fall short. If your child is complaining of wrist pain adding wrist wraps may give them the extra protection needed.

Wrist wrapping helps maintain the alignment of joints and can be very beneficial if you take a kick or punch to the wrist. They will decrease pain and possible injury while helping stabilize the joint. During light sparring or training you may not have the need to wrap your child's wrists, however, during heavy bag or tournament time, you may find it will make the overall experience more enjoyable and less painful.
q:

Does the weight of a mixed martial arts glove really matter in performance?

a:

Yes, the weight of your gloves can play a big role in overall performance. Like running shoes, the lighter the better. Keeping kids MMA gloves light will increase speed and power. It also helps with muscle fatigue.

While a couple of ounces may not seem like very much, during intense and long training hours those couple ounces can really take their toll. More weight causes more drag and makes your fighter work harder.

If your child is currently wearing heavy gloves they may build muscle faster and when sizing down you will show a major increase in speed. One of the problems here is that they will also get used to what the extra padding feels like and this may cause a major shock when striking their first blow in lighter gloves. Practicing in the same gloves that you will wear for the competition will help the wearer to know what to expect and how their gloves will perform.
q:

Is there a difference in MMA and UFC gloves?

a:

The simple answer to this question is no. MMA stands for mixed martial arts and UFC stands for Ultimate Fighting Championship. UFC is an organization of athletes in the mixed martial arts category. The most commonly known organization in the USA, UFC is synonymous with MMA. It's as the old saying goes, All UFC is MMA but not all MMA is UFC.
Subscribe to our Newsletter