Best Rebreakable Boards to Have at Home Reviewed
last updated:
Dec 22, 2019
Rebreakable boards are the product of a need that arose among those who practice martial arts. In the past, there were only wooden ones available, and even though they were thought to be the best, people would need to buy a lot of them in order to keep practicing, because once it is broken it does not serve its purpose anymore and is ready to be thrown in the trash.
That is why these modern boards are so awesome. They can be broken and put back many times, without wasting money and natural resources in the process. There are, of course, still wooden ones that are in use, but they serve mostly for demonstration purposes. In order to get good at breaking the real thing, a rebreakable one is much needed for practice. They can be used by children and adults thanks to various difficulties available.
In a Hurry? The test winner after 5 hrs of research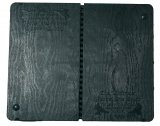 Revgear Deluxe
Why is it better?
Thick plastic
Durable
Can withstand a lot of impact
Rubber pads for palms on the back
In a
Hurry? Editors choice: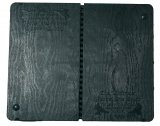 Test Winner: Revgear Deluxe
4
Researched Sources
8927
Reviews Considered
5
Hours Researching
10
Products Evaluated
Ease of Use
Durability
Materials
Value
Comfort
By Default
Criteria Used for Evaluation
Ease of Use
There are many boards on the market, most of them made of similar materials and with a similar look. But do not be fooled, there is one crucial difference between them. Cheaper boards tend to be reassembled a bit harder than their more expensive counterparts.
They make breaking them look like the easy part. If you want to advance and become better at what you do, it is important to find a board that will not waste your or anyone's time and which will be able to be put back in its original position in a couple of seconds.
Durability
Durability is something that we are always looking for before committing to a purchase of a product. It needs to be able to withstand use and abuse, as it is what it was made for. Buying a product that falls apart or gets weaker after only a few hits means money wasted.
It can be hard knowing which one will be able to last at first glance because most of them look the same. That is why it is important to look for durable materials, as well as reading customer reviews and getting informed on the type and strength of the part that connects the two sides of the board.
Materials
As far as these boards are concerned, always look for ones made from special, high impact plastic, as they will be able to withstand more hits and provide more and better quality practice without having to worry about anything else.
The padding on the sides or in the back of the board is also extremely important, because it will enable a better grip for the person who is holding it, and so that you can both be sure that the board will not slip or fall due to stronger hits. The main material this padding is made from is rubber because it is not slippery and is inherently very strong and durable.
Value
If you are not on a tight budget and need something good that will last for a while, it is better to invest in more expensive board, as it is guaranteed that it is made from more quality materials and can withstand a lot more than similar cheaper ones. However, if you do not wish to spend a lot of money on a piece of equipment, there are plenty of cheaper options that can satisfy your needs.
The Stronger The Better
Sturdier and harder materials mean that your board will not give up or fall apart after a couple of uses. Hard plastic, for example, may last longer than a foam-based design.
Attention To Detail
The connection between parts is most important, as it will ensure that it can be easily and safely reassembled after every break. Missing pieces or ill-fitting connective bits can pose a risk to your safety... and they won't give you the workout you're looking for!
Other Factors to Consider
Bottom Line
These boards have made the lives of those who use them daily so much easier. They come in various kinds of breaking difficulty, which corresponds to the thickness of a genuine wooden board only reusable many, many times. Different colors signify different difficulties so that it is easier to find the one that agrees with you and your level of training and skill.
The difficulty level corresponds to the thickness of the real wooden board. Some of the boards let out a genuine cracking sound, making the user feel as if they broke the real thing, and give them reassurance in their abilities and give the push they need to continue practicing and improve their skills every day.
Frequently Asked Questions
q:

Why does the board need to have rubber padding?

a:

The padding is very important for both the hitter and the person holding the board. It will keep it still and in place, without flying away or falling down from the holders hands if a lot of force is used. It serves for better grip, overall comfort and security of the holder.
q:

Which one is the best for a small child?

a:

If your children wish to learn board breaking, the best one to buy for them is the one of the easiest difficulty. Each company marks their difficulty levels with a different color, so always read the seller's description before purchasing.
q:

Are they sold individually or as a set?

a:

That ultimately depends on the company that makes and sells them. Some will be able to be bought as a set which consists of a board of every difficulty, while others only come individually.
q:

Which ones are the easiest to reassemble?

a:

That is a somewhat tricky question, because boards from different companies will behave differently. In the end, it depends on the type of connection that is used. There is a sliding and locking mechanism. The sliding one may be easier than the other one, because it only consists of two
q:

Which one is the strongest?

a:

Depending on the manufacturer, different ones will label the difficulties in different colors. The usual one which is made to be the toughest is black, made for adults who already have some practice in this area.
q:

Which sport can they be used for?

a:

The boards are originally made to be used by all martial arts practitioners, they are not intended to be used with any other sport.
q:

Will my child get hurt while using one of these?

a:

No one can guarantee that no one will get hurt, even though the manufacturers to their best to ensure that the injuries are minimal if it comes to them. They are not as hard as those made of wood, so the person hitting already has some advantage and comfort. If stricken correctly, there should be no damage to any part of the hand.
q:

How many times can they be broken before they lose their strength?

a:

This is more of a question for the seller or the manufacturer of the product. Some of them have a guaranteed limited break times, while for others that is not stated. If you are unsure, check the way the two pieces are held together and which material was used for it for a better overall understanding of its quality.
q:

How can I keep it clean?

a:

Because it is made from plastic, the boards are very easy to clean. Just wipe them with a damp cloth and they will be as good as new.
q:

Where can I buy one of these boards?

a:

These can be bought in any well stocked retail store that sells martial arts and sports equipment. If they are not available in your local store, there is always an option for purchasing from an online retailer.
q:

Is there an option for someone on a budget?

a:

Yes, there is always a budget friendly option. They are not that expensive in general, but if you wish to buy something that is of close quality as the most expensive item for less money, several options are presented in our list.
Subscribe to our Newsletter