Best Water Bottles Reviewed and Rated
last updated:
Feb 03, 2020
The world of martial arts, as most already know, requires you to take good care of your body. Many different things factor into what will help and hinder your overall peak performance. Not only are these factors many, but the body also requires many of them routinely. Some are quite obvious, while others, not so much. Among these routine things are proper diet, exercise, and hydration. These things, in particular, are paramount to being healthy in general, but in martial arts, you must be even more careful with your intake and output.
In a Hurry? The test winner after 14 hrs of research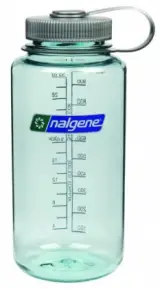 Nalgene Tritan
Why is it better?
Size Options
Wide Mouth
Affordable
Durable
In a
Hurry? Editors choice: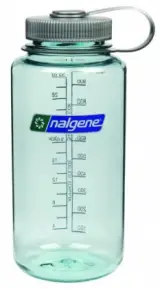 Test Winner: Nalgene Tritan
30
Researched Sources
2.3k
Reviews Considered
14
Hours Researching
10
Products Evaluated
Capacity
Materials
Features
Protection
Value
By Default
Top 10 Picks
Size Options
Wide Mouth
Affordable
Durable
Nalgene is a line of bottles developed by Nalge. In 1940, Emanuel Goldberg developed his first plastic bottle and would later go on to start the company. They became a known name in 1970 when conservationists started dissuading the public from littering in the woods. Their bottles helped in the prevention of litter when in the wilderness. Today, they offer a variety of bottles that are useful in many situations whether you are hiking, running, or hitting the gym.
Read more
Durable
This water bottle is made of BPA Free Eastman Tritan copolyester. This makes it durable in a number of ways. It is very durable against a lot of blunt force, or shock from dropping on the floor. It also temperature safe from hot temperatures, allowing to store hot beverages and is dishwasher safe. This bottle is Nalgenes Classic design for over 20 years.
Wide Mouth
Its wide mouth has a number of uses. A wide mouth not only allows for bigger gulps of water, but it also allows for the adding of ice cubes without having to remove the lid. The former can benefit anyone desperately in need of a quick moment of hydration. Meanwhile, the latter benefit someone whose water has gotten warm and has access to ice cubes while you are out on the field. It also makes for easy cleaning between uses.
Cost and Value
The bottle sits on the lower end on our buyer's guides pricing scale. This means it's very affordable. However, there are a number of different styles and sizes to choose from and this makes the price change from a minimal to a very large amount. The vast array of style and size choices is a quality that adds to a decent items value.
Tritan Plastic
Mechanical Lid
Carrying Strap
High-Quality
Embrava is a water bottle company dedicated to making a top of the line bottle. For athletes and outdoorsman, they design all of their bottles to be useful in many situations. All of their bottles come standard with Tritan plastic, a durable and BPA free plastic. They take a sense of pride in the Nordic giving inspiration to their designs and more.
Read more
Tritan
The bottle is made up of Tritan Co-Polyester. The plastic is known for being extremely durable, making it great for rigorous activity. It is additionally bisphenol A, or BPA, free. BPA is a chemical used in the creation of certain plastics that have been seen by some as harmful, despite government report of it being safe.
Spill Proof Lid
The bottle comes with a spill proof lid. The entire lid itself screws on at the top like most bottles. However, this lid has a built-in straw system that also has a cover for the straw top. By pressing a button, the lid opens up, which can be pushed back down to stay closed between drinks.
Cost and Value
The Embrava Best is on the high range on our pricing spectrum. By paying a little bit more you get yourself a premium bottle. It's durable, being made of BPA free Tritan copolyester. Also, factor in the useful lid system and you have yourself a bottle that not only will last you a while but also save you a lot of money in the end.
Snap Lid
Carrying Handle
Affordable
Durable
CamelBak is a trusted and known water bottle and hydration device company. The company was founded in 1988 by Michael Eidson, who developed the backpack hydration system when he competed in biking events. Today they sell all sorts of hydration devices and water bottles; loved by the likes of the US armed forces and law enforcement agencies. One of their bottles, in particular, is a value you might not want to pass up.
Read more
Snap Cap
This bottle's lid features a snap cap on its lid. It fits over the water spout with the purpose of sealing it and can be easily taken off for drinking. It also fixed to the bottle itself, preventing you from unwanted loss of your sealing lid. Furthermore, the cap serves to keep the temperature regulated in the bottle.
Carrying
This item has several carrying features that make it useful in more than one situation. Near the lid is a handle like design make for your fingers to wrap around for simple carrying. It also comes with a tethering strap which fixes the bottle to you and stays out of your way while you are performing. As a result, this bottle is extremely carrying friendly.
Cost and Value
The CamelBak Chute is the best-valued item on our buyer's guide. This means its affordable for even the athlete on a tight budget. There are some color choices available that have slight differences in pricing but only by a dollar or two, maintaining its affordability. This makes for a cheap and easy replacement even for someone able to afford the pricier options in the guide.
Stainless Steel
Durable
Insulated
Twist Cap
Inconsistent Manufacturing
MIRA is a water bottle company known for several distinct characteristics. They develop environmentally friendly water bottles, all with stainless steel. Additionally each bottle comes standard with insulation that efficiently regulates the inside temperature for up to 24 hours. Furthermore, the company supports the Community Water Center which attempts to provide clean drinking water to the people of California.
Read more
Stainless Steel
The bottle is made up of stainless steel, providing several benefits to the consumer. Stainless steel is known for its anti-rusting properties which are perfect for a water storing device. It also helps in regulating the temperature of the bottle, keeping it cold or warm for an extended time. Most notably, among these features, is stainless steels durability, making the bottle highly resistant to blunt force.
Insulated
This bottle is insulated which provides a couple of fairly obvious features. First, the insulation is largely responsible for it is capable of keeping drinks cold for up to 24 hours or hot for 12. Additionally, the insulation serves to keep the contents inside of the bottle from leaking spilling, resulting in a very efficient bottle for an active athlete.
Cost and Value
The MIRA Stainless sits in the low to mid-range on our pricing scale. There several color and size options which make the price vary a little and in some cases, a lot. Keep an eye out for a price adjustment when selecting different options. The item you receive justifies this cost regardless due to its very effective features and materials.
Stainless Steel
Durable
High-Quality
Long Lasting
Takeya is a water bottle company founded in 2008. It is located in Huntington Beach, in the Sunny State of California. They feature all kinds of bottles and even some pitchers and beverage makers. They are dedicated to "...inspire, energize, and celebrate fitness enthusiasts everywhere...", thus creating a quality product.
Read more
Double Wall Insulation
The bottle makes use of a system called double wall insulation. As the name makes evident, there are two walls making up the body of the bottle itself. This is a method of insulating and keeping the temperature cool, or hot, depending on whichever you need. Paired with stainless steel this bottle becomes effective in this design.
Loop Handle
This particular bottle features a simple but effective carrying device. Called a loop handle, this one is made of a rubber-like elastic material. This allows for easy and comfortable handling when not in use for drinking. It can even be fixed with a cord of sorts for added tethering.
Cost and Value
The Takeya Original is placed in the mid to high area of the pricing scale. Size options that affect the cost accordingly are available so once again, always keep an eye out for possible price adjustments. However, by spending more on a product, you will likely get an item that justifies the cost somewhere along the lines. In this case, you get a high-quality bottle that performs greatly. Using a great water flavoring enhancers with this bottle is a great duo.
Variety
Clip-On Handle
Affordable
Leak Proof
Contigo is a brand name backed by dedication. The team, from research to engineers, all share the same vision of finding problems to subsequently solve them. This is, of course, pertaining to the world of water bottles. The team, over the years, has worked hard together to develop high-quality water bottles at an affordable cost.
Read more
Leak Proof
This water bottle has several features the attribute to it being leak proof. The lid is fixed to the bottle, making it the first line of leak defense. The spout is an open and closing piece that, when open, lines up with the opening of the straw device inside. When closed it blocks the liquid from coming out. Also, there is a lock button feature that ensures the spout stays shut. This makes for effective leak protection.
Clip-on Handle
The bottle features a useful clip-on handle. The handle makes you able to fix it to several things with relative ease. Additionally, it is easy to remove, making it effective on the fly. Whether you are hiking, biking, or working out, this bottle can stay by your side at the ready for when you need to take a drink.
Cost and Value
This item is on the lower cost range of our pricing scale. This is an affordable option for just about anyone. There are many options for colors and even bottle sets ranging from 2 to 3 bottles. Accordingly, there is a price adjustment for each feature, especially in the case of the bottle sets. The low cost easily justifies this purchase alone, but you get a decent bottle on top of that.
Affordable
Multi-Purpose Handle
BPA Free Plastic
Trusted Name
Nalgene makes the list again. This time with a slightly different bottle than the one before. This particular item has similar features but has some things that make it distinct such as a carrying handle designed for added carrying ease. Additionally, there are various colors and even some sets as purchase options.
Read more
OTF Handle
OTF Stands for "On the Fly." The OTF Handle is designed for quick and easy access to your drink. It has a button that first needs to be unhooked, as a metal clip keeps the lid from accidentally opening. After unhooking it, the button can be pressed to reveal the mouth spout. When closed and secured, it doubles as a loop of sorts, allowing you to easily carry it.
BPA Free Plastic
As always, Nalgene uses BPA Free Plastic in the design of their bottles. BPA is a chemical used in the creation of various products seen as harmful by some groups. Instead, Nalgene uses a special plastic known as the patented name Tritan. It is considered a much safer form of plastic, used in all of Nalgene products.
Cost and Value
This item, the Nalgene OTF sits on the lower end of our pricing scale. This is a very affordable option for anyone, especially those on a budget. For little money, you get a decent water storage device that further justifies the already justified low cost. Price also adjusts depending on the selection of color you choose.
Double Wall Insulation
Stainless Steel
BPA Free Plastic
Variety in Colors
Healthy Human is a water bottle company dedicated to a totally healthy life. They are environmentally friendly, making sure their products have no part in harming the planet in any way. They promise to always remain transparent and even support organizations that are also working to keep the world safe from pollution.
Read more
Sweat Free
Most know about condensation, also commonly called sweating from cold temperature liquids. The inside of the bottle is lined with stainless steel, making up a wall of its double wall insulation system that keeps drinks cold or hot, and prevents sweating. This allows you to store it in a book bag without the worry of getting your other belongings wet.
Carabiner
Included with the stein is a carabiner, serving as its hooking system. A very simple option, but an extremely effective one nonetheless. It allows you to attach to basically anything its size will allow. They are known for their durability and sturdiness, ensuring you will not randomly lose your bottle if attached to somewhere you can't always see.
Cost and Value
Healthy Humans Stein sits in the higher range of the buyer's guide pricing scale. This is a pricier option on the guide, but for the money, you get a top of the line product from a tried and true brand name. Its made of environmentally friendly materials which can be an added benefit that can justify that cost. This bottle is worth the money to be sure.
9

. Polar Bottle Insulated
Foil Lined
Insulated
Affordable
Lightweight
Polar Bottle was founded in 1994 in Colorado. Rober Heiberger and Judy Amabile founded the company, having started in a garage where they developed their first water bottle. Together they wanted to develop an effective bottle unlike any other. Through trial and tribulation, they were successful in that endeavor.
Read more
Foil
The bottles outer wall is covered with a plastic covered wall of aluminum foil. The foil is designed to help keep the contents at their original temperature. It does this by reflecting the suns heat, keeping it off of the bottle itself. This is unique to this brand, as it was developed by them.
Lightweight
This bottle is extremely lightweight even when filled up full. Since this bottle was originally intended for biking, it makes sense it was intentionally designed to be lightweight. As a result, the bottle has no bearing on your over performance no matter what it is you are doing.
Cost and Value
What's great about this neat little bottle is that it is extremely affordable. Sitting on the bottom of our pricing range, this good quality bottle is available to everyone, even those on a tight budget. For anyone just starting out in physical activity, this is a great place for you to start. A great selection for even those with the most discriminating tastes.
Designed for Kids
Cool Design
Button Open
Anti-Spill/Leak
Contigo also makes the list again. It is common for successful brands to have more than just one successful product. This time is no different, as Contigo offers its quality in a unique looking bottle. Primarily for kids, this bottle is a smaller variant of their trusted bottles.
Read more
Designed for Kids
The Trekker was developed for the younger crowd. Scaled down to be 14oz, the only buying options available are the number of bottles you get as well as a color option. Parents who know and like Contigo products can be assured their kids will get the same quality bottle that they themselves get. Furthermore, its unique look was undoubtedly designed to appeal more to children.
Leak and Spill Proof
The bottle features both an anti-leak and an anti-spill characteristic. The lid is designed for both of these purposes, as it seals the lid efficiently. This keeps the liquid inside from spilling out when the bottle is knocked on its side. Additionally, bottles have a habit of not being leak proof. Leaking can occur if the straw or spout system keeps liquid in a spot that allows it to come out to get on whatever it touches. This bottle is designed to prevent that as well, which clearly illustrates its intentions for children consumers.
Cost and Value
This purchase falls on the lower end of the pricing scale. Parents can take delight in the bottles affordability, knowing they aren't going to shell out a lot of cash on something that isn't effective. Quite the contrary, as for a little money you get an effective bottle or more for your kids from a trusted brand. This can even be a solid choice for an adult who might only need a little bit of water and proper bookbag space. There are price adjustments for each set, just make sure to keep an eye out for these adjustments.
Criteria Used for Evaluation
Capacity
Capacity gives good carrying capability.
whether you are performing or just training, you are going to want to have water with you wherever you go. Dehydration is a constant, even if you do not participate in anything requiring exercise. When you are on the move best water bottles are your best bet.
Enter the water bottle, the device that holds water. Water bottles have been used since the beginning of time, as seen through different historical evidence. Their technology has only improved over time with bottles offering more than just holding liquid.
They are a staple in most people's lives, let alone every single avid athlete. If you're considering getting into a sport or martial art for the first time, you are going to most definitely won't start with a water bottle.
Materials
Different materials give a varying performance.
Every product ever is made of one or, often more, materials. Every material plays its role, as every material has its own unique characteristics which ultimately can determine the intended functions. Not only can knowing the materials tell you what they are used for, but they can also determine just how well it performs. For instance, rubber is more durable than some plastics but is known for its scent in the sun, this can undoubtedly cause problems for someone somewhere, whether at work or just outside in the sun. Keep in mind what your intended purpose for the item you want is for and that will help immensely.
Plastic
Plastic is found in a huge array of almost everything. Since there are many ways to make it, it can come in many forms before being molded. Plastic is used in almost every part of a water bottle, like the hull, lid, and straw. Some are entirely made of different kinds of it. Many have heard of BPA, an acronym which stands for bisphenol A. It is a chemical that is seen as harmful to the body in large doses. It is used in the development of certain plastics, some being eating wares, which breaks down and gets into the food, reportedly. Some immediately say no to this, and have gone on to develop a BPA free plastic. Most vendors who use a BPA-free plastic usually advertise it in the item descriptions or name.
[space]
Metal
Name of this material is a very broad term used to describe a very multi-faceted element. Metal can be used in some parts of the bottle. More often than not, where you find metal on a bottle, it is stainless steel. Some bottles have a hull made out of stainless steel, which gives durability, as well as temperature holding capabilities. In a lot of other cases, some bottles make use of various metals, such as copper or aluminum in the construction of insulation, which also aids in temperature regulation.
[space]
Aluminum Foil
Aluminum foil is yet another well-known item all in thanks (mostly) to cookouts. Used in all kinds of things, it is a lightweight material that is cheap to produce and purchase. This type of metal is seldom found in the likes of a water bottle, however, when it is, it can be seen as an insulator of sorts. It is used in a particular bottle with the purpose of bouncing the suns rays and heat back off of the bottle, which further serves to regulate the temperature inside of the bottle.
[space]
Rubber
Most know, right off the top, what rubber is and know it as a cheap, extremely common, but durable material. Rubber, like plastic, is used in a number of ways on some bottles. First and foremost, rubber can be used in the base mixture during the development of certain plastics that will make up the lid, drinking device, and sometimes the hull too. Sometimes bottles offer built-in and sometimes removable rubber elastic finger loops for carrying purposes.
Features
Features aid functionality.
Another important aspect that can improve your choice making game is having knowledge of the major parts seen in most modern water bottles. Knowing the different kinds of devices that make up how the water gets into your mouth can help you figure out what you need. For example, if you are into competitive biking, you may want a bottle that is a little more hands-free than others. If you're just getting into a gym or martial art, you might just need something simple. A lot of bottles have features that make it cost more in the end, and if you have no need for that feature, why pay for it?
Water Bottle Lid
The lid is commonly seen at the very top of the bottle. There are a large variety of lids with different functions. While all are designed to keep liquid inside the hull, some serve more than just the singular purpose. Technology has made the lid have other features such as the incorporation of a spout for drinking directly from, or further insulation. If present, the loop for carrying is commonly found built in to, or on to, the lid.
[space]
Water Bottle Spout
The spout will come in many forms. Often built into the lid, this can take the form of straw, a spout or just a simple hole, where the devices magic takes place hidden underneath the lid. It can also be made of a separate material from the lid, when not a true part of the lid. Vendors will normally talk of their spouts characteristic. For instance, most vendors include the term wide mouth and advertise it as a great way to put ice in your bottle on the fly. In some cases, the spout is designed to be the thing that further seals the bottle shut, opening and closing with the press of a secured button of sorts.
[space]
Hull of Water Bottles
The hull is a term used to describe the container, the chassis that holds the liquid. It can come in plastic and metal form, while some can be in a bag form made up of other materials. The hull can be designed to house special features such as filters, straws, and insulation. Those with insulation can be made up of both metal and plastic simultaneously, creating an effective insulator.
Protection
Insulation also gives protection.
The insulation serves as both a means to prevent leaks and spills, as well as regulate temperature. Insulation can be placed in several locations of a bottle. Some offer it in the lid as well as the inside lining of the hull. It can feature elastic rubber in the lid, or the lid can just be formed to screw into the hull in a sealing manner. In the case of the hull, it can be a double wall design of many forms (some including even copper) that is primarily designed for superior temperature regulation. Some vendors boast of being able to keep temperatures still for 24 hours.
Value
We know that getting the right water bottle to suit your needs is extremely important. We reviewed these items for that very reason, hopefully saving you some time and money after it's all said and done. Being better informed about your exact options out there in the wild web can help toward this cause. However, knowing what materials go into your bottle can make all the difference in making an informed decision. In this guide section, we went gone over what goes into a bottle, and the different materials that can be found on them. Furthermore, we went into depth about what functions these materials serve. We believe that these pieces of info can assist in your decision making for your next purchase. If you are looking for a great bottle for protein mixture we recommend you take a look at our list of best shaker bottles.
Expert Interviews & Opinions
Most Important Criteria
(According to our experts opinion)
Experts Opinion
Editors Opinion
Users Opinion
By Default
Choose a material
Think carefully about your choice for the material which is used to make the bottle, if you are into sports where the bottle will take a lot of knocks then you do need to look for a highly durable material which is shown to be high quality.
If you are basically carrying a bottle in a hip pouch or bag and it won't take many knocks, then you can go for a lighter slightly less durable material.
Go online, visit water bottle buying guides, look at the reviews for the bottle from the website owners to get a very good idea for the full functionality of the bottle. Visit online shopping sites and check feedback from those who purchased and used particular brand bottles.
Capacity
Don't just choose the first nice looking bottle, think about how much water you will really need and then look for a bottle which has the capacity to carry that amount of water.
Avoid buying a bottle which is either too large or way too small. Go for the right capacity and you will get what you really need for carrying water.
Frequently Asked Questions
q:

Are there any options for different sizes of a bottle?

a:

Yes. Most online vendors offer variants of the same bottle that will differ in how many fluid ounces they can hold. Additionally, they can vary in color and other aesthetic styles. On their pages, there should be a kind of noticeable selection of an option. However, some lines of bottles are set at a specific size, so be sure to keep an eye out.
q:

Are there sets available for both my spouse and me?

a:

Sure is. Not every vendor offers this option, but a lot do as an alternative. Some sets come in two, three and can have even more than that. There will certainly be a price adjustment, with the cost increases with every added bottle. As always, be sure to keep an eye out for these adjustments as they can sometimes be a big increase.
q:

Is there a water bottle for my kids?

a:

Yes. While many just go with smaller fluid ounce variants of their own, some parents look for bottles designed for kids. Some vendors have done this very thing, advertising a bottle that is spill and leak proof. They also are built to stand up against falls and throws, things likely to happen to even the youngest of children.
q:

Is there a BPA free bottle?

a:

Actually, there is a very large selection of bottles that do not use BPA. Some brands even make it their mission to ensure that not a single bottle under their name uses it. Almost every brand that uses BPA free plastic advertises loudly in one form or another, so it should be hard to miss a piece of info. Tritan, a popular plastic alternative, is BPA free and most vendors will advertise its use of Tritan if present.
q:

Are the bottles for multiple activities?

a:

While some bottles and packs are designed with a singular purpose, such as competitive biking, there are some that can perform well in more than just one event. Manufacturers design water bottles with a kind of tethering system for quick and easy access to about anything the tether will allow. In some cases, this tether comes in the form of a simple carabiner, which is useful for almost every physical activity.
Subscribe to our Newsletter