Best Water Punching Bags Rated & Reviewed
last updated:
Jan 14, 2020
A quick scan of the various martial arts branches will make it clear that each branch has its own unique style and, in most cases, unique equipment. Items as seemingly universal as shoes and uniforms can even be style-specific. There is, however, one piece of sports equipment that is universally useful in martial arts and, based on its widespread use, fitness in general. That piece of equipment is the punching bag. It may take a little digging to find which punching bag style is most useful for individual users, but there has been a recent surge in fans of the water core punching bag.
Most punching bags rely on sand, foam, or air to provide users with a dense strike surface. Water punching bags, or heavy bags, are exactly what they sound like. Let's take a look!
In a Hurry? The test winner after 4 hrs of research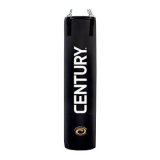 Century Hydrocore
Why is it better?
Ships Unfiled

Top and Bottom Anchor Points

Warranty Included
In a
Hurry? Editors choice: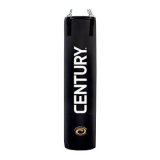 Test Winner: Century Hydrocore
Materials
Weight
Durability
By Default
10 Best Water Punching Bags
Ships Unfiled

Top and Bottom Anchor Points

Warranty Included
Century is one of the most common brands of punching bags available on the market today. They offer bags in a range of sizes and styles, all of them available at relatively affordable prices. Their Hydrocore Bag is one of the best water core bags on the market. Century designed the bag with anchor points at both the top and the bottom of the bag which allows the user to choose between allowing the bag to swing freely or keeping it steady in one position. This bag ships unfilled, cutting down on shipping costs and is covered by a two-year warranty.
Read more
Top & Bottom Anchor Points
Most punching bags are hung from above and allowed to move freely when struck. This position allows the user to practice strikes against a somewhat mobile target, but it has its drawbacks as well. Century's Hydrocore Heavy Bag has anchor points on top and on the bottom so that users can alternate between stationary and somewhat free-swinging practice options. This feature also increases the utility of the bag if there is more than one person who will be regularly using the bag as it allows users in different martial arts practices and at different skill levels to use the bad as it best suits their needs.
Warrnty Included
Punching bags take a lot of abuse. That is essentially their only purpose. Most bags are made to take the pressures of frequent use, particularly the bags listed here. Even the most durable bag will wear out eventually, however, and that is when a warranty would come in handy. A two-year warranty is included in the cost of this bag, though many reviewers seem to find the bag durable enough that they may not end up using the warranty at all!
Cost and Value
Century's price tag might seem a little heavy, but all the features combine with the brand's reputation to make the investment worth it.
Durable

Available in a Range of Styles

Biggest Name in the Market
Portion of Cost is Paying for Name Brand
Aqua is, hands down, the best known and most prolific manufacturer of water-heavy bags. They may, in fact, have been the first company to produce a line of punching bags that are filled entirely with water and do not rely on a combination of water and other core materials to give their bags structure and a dense strike surface. Their brand is built on durability, boosting an inventive reputation even higher and earning them nearly uniform high ratings from satisfied customers.
Read more
Biggest Name in the Industry
The heavyweights in any industry do not get to the top by accident. A company must work hard to be counted among the best. This means good customer service and quality products that a reputation can be built on. Aqua is counted among the best, if not considered the best overall, when it comes to the best water heavy bags available today.
Durable
Any punching bag should be able to bill itself as durable. Water core punching bags must strive to be more durable still. Agua's designers were well aware of this and made sure to place durability at the top of their priority list when designing their line of punching bags. Review after review detail customers putting these bags through their paces without a single drop of water escaping the bag. That is durability you can trust!
Cost and Value
Aqua bags are reasonably priced as far as water punching bags go. Their quality makes the moderate price a great value.
Comes with Gloves

Versatile for Kicks or Punches

Available in Other Sizes
MaxMMA's second appearance on our list is somewhat similar to the Extra Long bag in that the core of this bag is comprised of several materials surrounding a water core. But from that common trait, the bags differ quite a bit. This bag does not have a variable weight option but it comes with a set of gloves and a set of mitts to increase the bag's utility. And at three feet long, it is perfectly sized for smaller practice spaces.
Read more
Comes with Accessories
Most of the bags on this list come with mounting rings and some come with specialty attachments that makes filling the bag an easier task. MaxMMA goes on step further with their Neon water core bag by including a set of gloves and a set of mitts. These add-ons give the bag additional utility because the bag can be used with a partner who wears the mitts. Between a moving sparring partner and a relatively static bag, each practice will be just a little more effective.
Versatile
MaxMMA's Neon bag measure in at three feet tall. This height allows the bag to be used in smaller spaces without sacrificing versatility. Like its larger counterpart, the Neon is perfect for practicing foot and body strikes in addition to hand strikes. Any bag that allows the user to practice a wide range of strikes is a powerful practice tool.
Cost and Value
The add-ons for this bag bring a good level of value to the bag's moderate price tag.
Versatile
Variable Weight
Leather exterior
MaxMMA is a familiar brand from many of our lists and for good reason. It is a company dedicated to quality martial arts supplied spanning multiple fighting styles. The Extra Long punching bag is another quality product that would be a valuable training tool for practitioners of most martial arts styles. This bag is versatile in its uses, variable in its weight, and features an easy-to-clean leather exterior.
Read more
Sized for Versatile Use
Many water punching bags are sized for hand strikes alone. MaxMMA took a different route with their water punching bag and created an extra long bag that could not only assist in practicing all manner of hand strikes but foot and body strike as well. This gives the bag a greater range of use and higher versatility value than smaller bags.
Variable Weight
A common feature of water punching bags is that the user adds water in after the bag is delivered. All water bags have technically variable weight as a result but in most bags, fewer water results in an underfilled bag that is not an effective training tool. MaxMMA's bag has a solid structure that gives the bag enough rigidity to ensure that the bag is a useful training tool that can be filled to varying levels until it weighs anywhere between seventy and one hundred forty pounds.
Cost and Value
This bag comes with a somewhat high price tag, but if you are looking for versatility then this bag is more than worth the price.
Filling Attachments Included

Available in a Range of Styles

Constructed with Marine-Grade Vinyl
Only Allows Upper Body Work
Aqua makes its second appearance on this list with an affordable and relatively lightweight practice bag. This bag weighs only seventy-five pounds when full while the full-sized Aqua bag weighs in around one-hundred-twenty pounds. Newcomers to punching bags will find a lighter weight bag easier to work with and the included filling attachments make this bag even more user-friendly. Solid construction and marine-grade vinyl make the Aqua training bag a durable choice and a great value.
Read more
Marine-Grade Vinyl
Most water heavy bags are made of heavy-duty rubber or a watertight core surrounded by leather or synthetic materials. Aqua's training bag is constructed of marine-grade vinyl. This material contains antifungal and antibacterial additives to help prevent the growth of mildew and gives the Aqua training bag a longer life than bags that would need to be replaced once mildew began to grow.
Comes with Filling Attachments
There are few complaints about water heavy bags, but the most common is that they can be difficult to fill. Aqua sidesteps this issue by including attachments to make filling their training bag much easier. Such attachments also introduce the possibility of emptying and refilling the bag regularly, giving it the option of being portable.
Cost and Value
Experienced users of punching bags may find this bag too light. But if the weight suits you, the low cost and long life of the bag give it a tremendous value.
Quality Name Brand

Torso Shaped
Two-Year Warranty
Only Allows for Upper Body Work
Aqua's third and final appearance on this list is with a bag that is one of a kind. The majority of water-heavy bags are either round or cylindrical in nature. Aqua modeled their Bruiser bag to resemble a human torso for increased realism during training. They also included a two-year warranty in with the cost of the bag, adding further value to the quality promised by the purchase of an Aqua Bag.
Read more
Torse-Shaped
The Bruiser Bag's shape is meant to mimic the general shape of a human torso. Many reviewers found this nod to realism helpful because it gives the practitioner a better sense of how their strikes will be affected by the shape of a human body versus the shape of a round or cylindrical punching bag. This, combined with the semi-realistic effect of hitting a water heavy bag means that practitioners seeking to prepare for possible real-world self-defense will find this to be an ideal choice.
Two-Year Warranty
Much like the Century Hydrocore bag, the Aqua bruiser comes with a two-year warranty that is included in the price of the bag. Warranties are particularly important for water bags. They extend the life of the bags in the event of leak or mildew growth.
Cost and Value
The price tag for this bag is at the high end of moderate but the added boost to training may be worth it for some practitioners.
Heavy-duty Rubber Bag

Available in Multiple Sizes

Can be Very Affordable
Strong Initial Rubber Smell
Ringside is a brand that builds its reputation on the sale of quality martial arts supplies. Most of their products are for boxers or MMA practitioners, but they also offer several products that could be used across multiple martial arts branches. They receive generally high reviews, which is part of why their water bag makes the list with a rating of 3.7. The reviews critical of the bag mostly focus on the raised ridges on the bag's surface and do not take into account the possible utility of those ridges, the heavy-duty rubber construction, the included mounting chain, or the range of available sizes. All these factors come together to make this one of the best water heavy bags on the market.
Read more
Heavy-Duty Rubber Bag
The exterior of most punching bags are made of vinyl or leather. Such materials are great for foam, sand, or air core bags, or bags that combine a water core with one or more other materials. Ringside chose to go a different route and instead constructed their water heavy bag from heavy-duty rubber. This material provides a little more give and holds up well to frequent use, giving the bag's lifespan a little boost.
Availble in Multiple Sizes
Ringside offers the Hydroblast in four sizes starting at twenty-four pounds and going up to one-hundred-fifty-three pounds. The bag's price goes up as the weight does which allows the customer to choose a size that fits their needs and their budget.
Cost and Value
The Hydroblast can be found in a range of prices that spans the very affordable to the moderately high priced. Depending on the size you want and the budget available, this bag can be a great value option.
8

. Century Wavemaster XXL
Low Profile Base

High-Density Strike Surface

Can Fill with Sand or Water
Water is Only in the Base
Century's second appearance on this list takes a different approach to water heavy bags than the first offering. Indeed, it takes a different approach than most of the bags on this list. The Century Wavemaster is a high-density foam cylinder covered in durable vinyl. The bag then goes into a base that can be filled with water or sand, each of which causes the bag to react differently to strikes.
Read more
Low Profile Base
Most heavy water bags are hung from chains or ropes so that they are free to move when struck. The Century Wavemaster is mounted to a low-profile base. This design choice allows the bag to be moved more easily while the size of the base prevents it from getting in the user's way.
High-Density Strike Surface
Century's Wavemaster is different from most of the bags on this list because it is not a water-only heavy bag. The bag itself is high-density foam and attaches to a base that can be filled with either water or sand. The base shifts a little when hit, much like an actual opponent would and the way it moves differs depending on whether it is filled with water or sand.
Cost and Value
As the most expensive bag on this list, the Wavemaster is a hefty investment. Fans of Century may find the price tag worth it, however.
Several Layers of Cushioning

Easy to Move

Very Hard to Knock Over
Bag is Foam, Base is Water
Ringside's second offering on this list more closely resembles the wave master than it does the Hydroblast. A high-density foam core is covered in durable vinyl and the base is protected by an additional kick pad. Users can fill the base with up to one-hundred-forty pounds of water for a resilient and hard-to-move free-standing bag that can be used anywhere and easily moved when needed.
Read more
Easy to Move
The FHB3 is one of the few bags on this list that is free-standing. Users can easily move it around their practice space or even move it from one practice space to another without worrying about mounting chains or what height to hang the bag from. All the user has to do is move the bag to the desired location and put it to work!
Hard to Knock Over
Ringside's FHB3 is unique among free-standing bags in that is particularly hard to knock over. The bag is designed to bend or shift when struck, but not to fall over entirely. Some users do not like that the bag shifts location, but this can actually help when training for real-world self-defense scenarios as opponents shift when struck, requiring an adjustment in footing and strike angle. So long as the bag stays up, and Ringside insists it will, users will get a more productive practice.
Cost and Value
This is one of the most expensive bags on the list but some users might find the utility of a free-standing bag that remains upright worth the investment.
Durable
2-Year Warranty Included
Portable
Everlast has been one of the biggest names in American fitness for years. Their brand can be found on everything from basketball to boxing gloves to punching bags. THe HydroStrike is unique among their punching bags in that it is a water-heavy bag instead of a traditional punching bag with foam or sand.
Read more
Portable
The Everlast Hydrostrike was designed to be easily emptied and filled so that the bag could be moved between training locations. Everlast also includes the mounting chain for their bag, adding an extra bit of value to the purchase.
Durable
Everlast is known for their quality products and the Hydrostrike is no exception. The bag itself was designed specifically for water and can hold up to one-hundred pounds of fluid which equates to roughly thirteen gallons. Everlast also includes a two-year warranty with their product, adding a little more time to the lifespan of the bag.
Cost and Value
The moderate price tag of this bag, combined with the Everlast quality, included chain and 2-year warranty, make this an excellent value purchase.
Criteria Used for Evaluation
Materials
Leather
Leather may seem an odd choice for fitness equipment as the material is not known for reacting well to water. With proper care, however, leather can last years longer than synthetic materials and can often hold up better to strikes. A little bit of leather conditioner and time can make the difference between a replacement bag and a punching bag that lasts and lasts.
Standard Vinyl
Many punching bags use vinyl as the finishing surface and for good reason. The material can be easy on the skin to avoid chafing, at least until the user has gotten in plenty of practice, and the material is affordable which can lower costs. It is a relatively durable material that can often be patched in the event of a tear.
Marine-Grade Vinyl
Some bags on this list are made with marine-grade vinyl. It has all the benefits of standard vinyl with the addition of antimicrobial and antibacterial components. These additives will help stop the growth of mold or mildew inside a water heavy bag which will help the bag last longer before it needs to be replaced. There are also patch kits available for marine-grade vinyl, most often through boating supply shops or sites.
Rubber
Heavy-duty rubber is a popular material for water heavy bags for several reasons. Rubber does not react with water and is watertight, which can help stem leaks. The material has a lot of give to it which allows it to hold up under frequent use and exposure to elements, though many rubber water heavy bags specify they are not recommended for outdoor use. Rubber is harder to patch than other materials, however, which is a slight drawback.
Weight
The weight of the punching bag you choose is unique to each user. Heavier bags provide more resistance which means that a light bag might not be ideal for a beginner if they need something with lots of resistance while a heavy bag might be a bad idea for a seasoned boxer if they need something with low resistance.
Practice Weight
Practice weight bags tend to be lighter. This has nothing to do with the power of the user's strike but is instead intended to give less resistance so that the user can get a better handle on how the bag reacts to their strikes. Practice bags are more of a warm-up or training tool before the user moves on the heavier bags that offer more resistance.
Standard Weight
A standard weight bag is any bag that has enough resistance for the person using it. This weight will vary from person to person and there are many walkthroughs online for finding the ideal bag weight.
Variable Weight
A few of the bags on this list allow you to adjust the weight of the bag. This is an exceptional trait as it allows the user to add weight as their desire for resistance increases or remove the weight if they want less resistance
Durability
The durability in the water bags is something to be impressed over. When these bags were originally designed, they were made with a bladder for water and then wrapped in high quality, durable material to protect the bladder. With the beatings that these bags can take, it is required to have excellent durability so that you do not rupture or puncture the bladder.
Expert Interviews & Opinions
Most Important Criteria
(According to our experts opinion)
Experts Opinion
Editors Opinion
Users Opinion
By Default
What Boxing Gloves are Best for Water Bags?
The best boxing gloves to be used on water bags are those that are made for heavy bags! Water is incredibly heavy and these types of gloves will protect your hands.
Filling your Water Bag
How much should you fill your water bag up? Well, that depends on the type of hit you are looking for! If you are looking for a firm hit, you will fill the bag more. With water bags, you decide how firm or soft you want your bag!
Other Factors to Consider
Advanced Features
Filling Attachments
The biggest complaint about water heavy bags is that they are not easy to fill. A few companies decided to work around this problem by including filling attachments in with the bag upon purchase. It is best to keep track of where these attachments are, as they may be proprietary to the brand, however.
Gloves
Most punching bags do not come with gloves as it is assumed that the customer already has a pair or wants to choose the best pair of boxing gloves to fit their needs. One of two companies included gloves or mitts with the bag, however, which allows the user to get started right away upon receiving their bag.
Warranties
Many bags on this list come with two-year warranties. It is important to read the conditions of the warranty before putting the chosen bag through its paces, however. This will ensure that the customer does not void the warranty in the event of the bag leaking, tearing, or in some other way become defective.
Mounting Equipment
Many bags on this list, and in general, come with the mounting hardware. The specific hardware varies from bag to bag but generally, the hardware consists of a chain and hook as well as mounting points on the top or sides of the bag. Some bags also have lower mounting points so that the user can adjust the sway range of the bag, but that is a fairly unique feature. It is important to determine how a bag can be mounted prior to ordering one so that the bag has a space well suited for its height, range of motion, and weight.
Frequently Asked Questions
q:

What are the benefits of a water heavy bag?

a:

Water heavy bags have more give to them and react more like a human body would than bags with foam or hard-fill. Some might not like this aspect of water-heavy bags, but those who train to use martial arts for self-defense will find this trait particularly useful. Water heavy bags are also more generally portable since the water can be emptied and refilled more easily than sand-filled bags can. That is not to say that it is a breeze since most of these bags take more than a dozen gallons of water.
q:

Are there any drawbacks to a water heavy bag?

a:

The drawbacks to a water heavy bag are few but must be taken into serious consideration. Water-filled bags are more likely to leak than bags with foam or hard-fill for the simple reason that water (and sand) will follow the path of least resistance. If the bag tears, water will follow the tear out of the bag. Mildew is another concern to be taken into account, as anything that comes into contact with water runs the risk of developing mildew. Some of the bags avoid this with marine-grade vinyl but not all. There are ways to avoid mildew, though the exact method varies based on the bag material.
q:

Can I fill a water heavy bag with sand?

a:

Absolutely not. Most of these bags are designed to be filled with water and will, therefore, hold the weight in water. Sand will cause the bag to carry more weight and to react differently to strikes. Both of these factors can cause the bags to tear and, in the case of a warranty, will often void the warranty coverage. If you want a sand-filled bag, there are many companies selling bags specifically designed for sand.
Subscribe to our Newsletter