Best Wrestling Headgear Reviewed and Rated
last updated:
Feb 03, 2020
Wrestling headgear plays a pivotal role in your enjoyment and prolonged participation in this hard hitting sport. Staying safe and comfortable will keep you on the mat longer. Headgear helps protect you from trauma. In addition, it helps maintain skin integrity and appearance. The term headgear may lead you to think that it is going to protect your entire head. This is not the truth. Wrestling headgear is often referred to as ear guards because that is the area of the head that they protect. Simple straps keep it in place but offer little other significance. If you are becoming a boxing, Muay Thai, Karate, or another type of martial artist you may want to consider head protection that cushions not only the ears from blows but also the head and face.
In a Hurry? The test winner after 4 hrs of research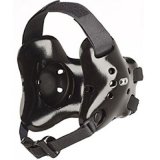 Cliff Keen Fusion
Why is it better?
Comfortable Chin Pad
Easy to Clean
Low Profile
Soft Outer = No Pain for Partner
Feels Like Not Wearing Headgear
Excellent for Youth and Adults
In a
Hurry? Editors choice: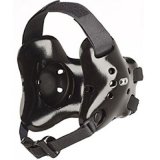 Test Winner: Cliff Keen Fusion
Protection
Fit
Materials
By Default
10 Best Wrestling Headgear
Criteria Used for Evaluation
Materials
The material of your wrestling headgear does not only encompass the ear guard but also the strapping. When considering material, you need to look at several different factors. Things such as weight, breathability, protection level, and chances of crushing, which can cause damage to your ears, are a few of them.
First, let's look at the ear guard. You may see ear guard pieces made of foam, synthetic materials, leather, or blends. In addition, you may see materials like gel used for cushioning. Your ear guard is there for one reason and one reason alone, protection. The material it is made of needs to be great at absorbing impact. It is important to note, you want material that will maintain its shape and won't crush easily upon impact. This is crucial in protecting your skin integrity and the look of your ears.
Traditionally, there are two forms of ear guards in wrestling headgear. A soft shell and a hard shell variety. Both offer pros and cons. Let's take a minute and look at the differences. This will ensure you choose the best option for your ultimate protection and comfort.
Next, we will discuss strapping systems. The material of your straps can make a huge difference in fit. In addition, it is also important in your wrestling headgear's staying capability. Some materials like neoprene and spandex do a great job at gripping your head and hair while other textile blends may slide when they get wet from sweat. Others use a middle connection, typically made of elastic. This ensures your top strap doesn't move down and into your vision.
Smaller strapping and traditional strapping systems offer their own advantages. The less material, obviously, the lighter your wrestling headgear will be. In addition, less material means less heat. Keeping cool during tough matches can be difficult without hot headgear impeding you further. Overall, your straps should keep your wrestling headgear securely in place and the material you choose should keep you comfortable.
Fit
Ensuring appropriate fit in your wrestling headgear may be the most important piece. If your choice of headgear does not fit well you may be leaving yourself open to abrasions, bruising, and cauliflower ear. The overall fit of your wrestling headgear depends on several things. This includes the strapping system and material as well as how much hair you have on your head. It is important to note, if you have a lot of hair you may want to invest in a hair slicker for overtop of your wrestling headgear.
Most wrestling headgear is labeled for a youth or an adult size. The label isn't the most important factor. You want to make sure to look at the size and fit guides to check your measurement.
In addition, know how the headgear straps. The back of the head, top of the head, and under the chin strapping systems will help hold your headgear in place better than others.
If your wrestling headgear is too loose, sliding will be a real problem. Sliding headgear can lead to your straps sliding over your eyes or it may rub raw areas onto your skin. In addition, it makes you more susceptible to cauliflower ear. If your wrestling headgear slides you may take a hard fall, breaking blood vessels in your ear. You may lose the win and even worse, wear the signs of it for the rest of your life.
On the other side, wrestling headgear that is too tight can lead to problems of a different variety. When your headgear is too tight, you may suffer from cuts to the neck, chin, or throat. In extreme situations, you may even cut off proper oxygen flow. If this occurs, it could result in a loss of consciousness.As you can see, making sure your wrestling headgear fits snug to your head will ensure you stay safe and comfortable.
Lastly, check your ear cups. Your ears should fit comfortably inside and should not be touching the shell. If your ear is touching you may incur rubbed areas. In addition, ear cups that are too tight will not protect you from shock and impact. You will take the force to your ear, which may cause permanent damage.
Protection
No matter what your choose, protecting yourself is key to enjoyment and success in wrestling. It has been proven that quality, well fitting, wrestling headgear can improve performance. Doing the research takes time and hopefully you have found our information useful, we hope you purchase wrestling headgear that will last for years of enjoyment and comfortable wear.
Finding the perfect wrestling headgear to keep you comfortable and protected does not have to be difficult. While we know there are a variety of options in style, size, cost, and material we hope you have found something within our guide to exceed your expectations. Wrestling headgear is needed during practice, events, and tournaments. Keep your ears looking great and free from harmful impact when you invest in quality wrestling headgear.
Expert Interviews & Opinions
Most Important Criteria
(According to our experts opinion)
Experts Opinion
Editors Opinion
Users Opinion
By Default
Frequently Asked Questions
q:

How should I clean my wrestling headgear?

a:

Keeping your wrestling headgear clean is essential to long-term use. You sweat will certainly be covering it, which can lead to foul odor. Most wrestling headgear can simply be cleaned with soap and water. Making sure to clean your headgear after every use will keep it smelling fresh. In addition, proper cleaning also adds to the life of your wrestling headgear. Sweat causes the material to dry out and possibly crack.

If your headgear is made of leather it may not be safe to clean it with soap and water. This may cause watermarks and ruin the integrity of your headgear. Using all leather wrestling headgear has its advantages but taking good care of it will be necessary. You may need to purchase a high-quality leather cleaner. At the very least, look over the care instructions to ensure you don't harm the protection of your headgear.
q:

Will wrestling headgear protect me from a concussion?

a:

No, while wrestling headgear protects you from a lot of things, a concussion is not one of them. A concussion is caused by the brain hitting the skull upon traumatic force to the head. Your wrestling headgear may cushion the blow if that is how you land, however, it is unlikely to have enough padding or coverage to help. Wrestling headgear is specifically designed to protect the ears. It does a fantastic job of keeping your ears safe and healthy but won't save you from a concussion.

It has been debated for years, whether or not full coverage headgear can help in the case of concussions. The results lead us in both directions. When in doubt it is certainly better to be safe than sorry. Whether you are wrestling, boxing, or participating in martial arts headgear is important.
q:

Do I need a chin strap to wear my wrestling headgear?

a:

Not all wrestling headgear comes with a chin strap but you will definitely want some sort of strap to secure it. You do not necessarily need a chin strap. You have the option of a neck strap if you prefer. Wrestling headgear needs to be secured to your head and the use of a strap will ensure this.

Which is better, a chin or neck strap? The answer is completely up to you. Some prefer a neck strap because it doesn't get in the way. In addition, some simply don't like how a cup over their chin feels. Neck straps have been known to cause skin irritation and areas with ingrown hairs.

Those that don't find comfort in a neck strap should try a chin strap. Usually made with a cup for your chin and the option of adding padding some find it superior in comfort. The anchoring may not be quite as secure as a neck strap. Attention to adjustment ability can help solve that part of the problem.
q:

Is there anything I can do to keep wearing my favorite wrestling headgear after the Velcro wears out?

a:

Yes, there are a couple of common fixes. When your Velcro closure stops sticking you may lose your headgear during a match. This not only leaves you open to injury but it causes a great distraction. Making sure your wrestling headgear fits great and stays put every time is important.

One way to fix worn Velcro is to attach new pieces over the old worn pieces. You can accomplish this by sewing new pieces on directly over top of the old pieces. Sewing them on will give you the longest lasting fix. If you are not handy with a needle and thread, that's OK. You can also purchase self-adhesive Velcro. This will give you a short-term fix but will need further addressing.

Another way is to apply electrical tape over the Velcro closure. This will only work if you wear wrestling headgear that has a snap closure for the neck or chin strap. If all of the closure systems are made of Velcro and none of it is in good shape, you may need to buy new headgear. Electrical tape is fine but keep in mind, if every closure is bad and you tape them up, you won't be able to put your wrestling headgear on.
Subscribe to our Newsletter