Best Wrestling Shoes Reviewed and Compared 2021
last updated:
Jan 07, 2021
When it comes to wrestling, overall, the necessary wrestling gear is quite minimal. The sport is more about the individual's ability, strength, flexibility, and being able to stand up to the threshold which their opponent will take them to.
However, the protection and clothing, as in wrestling singlets, do have an important role to play, hence why it is pretty important to find the best wrestling shoes you can afford. We took a look at what is out there, putting together a list of our favorites. We also included the criteria which we felt what important to us when choosing the right pair. Take a look at what we came up with!
In a Hurry? The test winner after 4 hrs of research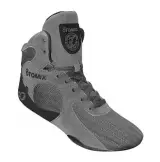 Otomix Stingray Escape
Why is it better?
Lacing system
Super breathable
Adaptable
Flexible
In a
Hurry? Editors choice: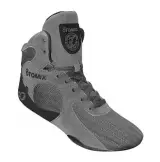 Test Winner: Otomix Stingray Escape
Flexibility
Breathability
Overall Fit
Support
Materials
By Default
Criteria Used for Evaluation
Flexibility
There is a reason why we don't just wear regular sneakers for wrestling. Whatever you wear has to be able to move with you, the way you need it to.
Wrestling gets intense, especially when you get on the mat against a real challenger. You're going to test the limits of how your body can bend and move. Flexibility is extremely important to keep you on top and prevent serious injury when you're not. This also goes for whatever you're wearing.
You need to find something that moves with you when you need it to. However, it is really important to not overlook supportive aspects while testing flexibility. Make sure you can bend, flex, and straighten your feet, while still having a limit to prevent overextending or injuring yourself. The limits of flexibility are largely based on many of the criteria below and on your wrestling style. Overall fit, support, and of course the material they are made of also play an important role in just how flexible footwear can be.
Breathability
This one is pretty simple. Who wants to have ridiculously sweaty feet?
Pay close attention to the overall construction and materials. Perhaps avoid full leather from top to bottom. Sure the durability is there, but you'll probably have a puddle of sweat in your wrestling shoes before you even hit the mat.
Look for synthetic materials, reinforced or layered mesh, and leather only strategically placed in the wear spots for increased durability. Okay, so the lighter materials may reduce overall durability, but that can be helped by adding overlays and sections of heavier duty fabric or leather to certain portions to reinforce where needed.
The idea is to find a decent balance between proper support and adequate breathability. If you switch from a model that is full leather to one that has more breathable properties, you will notice the difference immediately.
Overall Fit
Just ask your self this question: Is the style of a shoe really worth it, if they fit horribly and actually cause more harm than good?
Even within the same brands, the general fit can differ. You have to be careful with just assuming that if you once wore a certain size in brand "A", that you can simply go grab the same size in a different model from that same brand and everything will be perfect. Unfortunately, it doesn't always work like that. Whenever there is a design change, the overall way footwear may fit can change, sometimes significantly. This is especially the case when changing between brands.
When we think about the "overall fit" what we are looking at is how it fits in each section from top to bottom. If you've heard the saying, "focus on the game, not the pain", that can ring true. But really uncomfortable footwear can become more of a hindrance than simply being annoying. The proper fit overall also ensures that the proper amount of support, flexibility, and stability are able to be afforded to the wrestler.
Really pay attention to any discrepancies with the way they feel and fit. If you flex and move your feet into extreme positions, the wrestling shoes should move too, but with you. Make sure the top closure doesn't come undone every time you go forward or straighten out, pushing back more against the ankle cuff. Feel whether or not they bend in the right place as your feet do.
Support
When we look at support, what we are really thinking about is how much ankle support there is. Flexibility in a shoe is great, but there has to be limits to prevent injuries.
One thing all of the wrestling shoes on our list have in common is their height. Some look like boots, and others have a style that closely resembles high-top sneakers. The reason for this cut is simple. The goal is to offer the proper amount of ankle support. Whether you are just getting started or you're a veteran wrestler, you know that your opponent might get you into some pretty precarious positions. To get out of those holds, you may find yourself countering with a position that further pushes the limits of your own flexibility.
To ensure that those limits aren't pushed too far, as far as what your limbs and bones can actually do, the right amount of ankle support is absolutely necessary. And, if you've ever had ankle injuries or bad sprains in the past, you're likely more susceptible to repeat injuries again. Often times if you roll your ankle bad enough once, it will happen again a little easier. So finding wrestling shoes that provide the right amount of support is quite important. Although, finding that middle ground between a supportive fit and allowing enough freedom of movement isn't so easy for everyone, as legs and feet differ.
It's not a bad idea to find a place to try the shoes on and get a real feeling of whether they're right for you or not. You can always go back home and order online, where the prices are usually better. But if you decide to go try some on, don't be afraid to really try them. Don't just take a few steps up and down the store aisle. Bend flex tries doing the duck walk up and down the aisle. Sure, people might stare, but you can just tell yourself that you could pin them in a second. The most important thing to worry about is wearing what is right for you. It could prevent a painful injury, which could become an ongoing annoyance for years to come.
Materials
In general, the materials put into designing a good shoe can greatly affect all of the criteria above, potentially making or breaking what was intended to be an effective design.
While manufacturing techniques and standards have come a long way, there may be some merit in incorporating traditional materials and design into new footwear, in combination with newer synthetic fabrics for increased effectiveness, while maintaining much-needed durability. While leather is much more durable than lighter weight nylon in high-wear areas, it should definitely be used sparingly and strategically to allow the technical materials to serve their intended purpose, such and improve certain aspects like flexibility and breathability.
You could go with a boot made entirely out of leather, and certainly end up with something that is much more durable in the long run, but at what cost. Sure, the ankle support would be there, but flexibility and most definitely, breathability would be majorly sacrificed. Then, on the other hand, take a shoe that is almost completely made from super lightweight nylon. You would have an extreme difference in reduced weight and probably breathability, but you wouldn't get the same amount of needed support, and certainly less durability.
The key is to find something that includes the best of both worlds in its design. As those lightweight fabrics will provide improved airflow and flexibility, the overall supportive fit can be enhanced by adding leather or heavier duty overlays to strategic portions to give that needed reinforcement, resulting in an increased amount of support and durability. If done right, the weight isn't affected too much.
Expert Interviews & Opinions
Most Important Criteria
(According to our experts opinion)
Experts Opinion
Editors Opinion
Users Opinion
By Default
Other Factors to Consider
Outsole
The sole is super important. You want to have the right balance of being able to confidently grip the mat and also the ability to slide your feet without difficulty when you need to. The sole needs to provide traction, but shouldn't be too sticky. While this is a personal preference that varies from person to person, it is something to think about.
If we look way back at the old school wrestling boots, the soles are noticeably thinner than what we are seeing these days. We are definitely seeing brands pay more attention to finding that magic formula that gives you the perfect balance of grip and release.
Weight
This is another factor that tends to fall into the "personal preference" category for most. The overall weight can play differently from one person to the next, however, the newer materials being incorporated into modern designs have greatly reduced weight across the board. We just aren't really seeing a huge difference in weight among the mainstream brands anymore.
There are designs that still use more leather and heavier-duty fabrics, which still appeal to some. There is sometimes a benefit, or at least a perception, of some increased durability and support in the heavier products. However, improvements in manufacturing technology constantly offer up new and lighter ways to provide that support and strength.
If you are among those who like and want those heavier options, it looks like the choices are getting fewer and fewer.
Frequently Asked Questions
q:

How longs should wrestling shoes last?

a:

For adults, it really depends on which ones you buy. If you go with a pair that is made using sturdier materials, then you should get what you pay for. Just keep in mind, if you have a shoe that is constructed mostly of lightweight mesh, without much reinforcement in those areas that will get more punishment, you might not get as much life out of them compared to a model that is designed with more durability in mind.

For kids, well that depends on the age. Remember that feet keep growing through the teenage years, so you will probably have to replace before they even get close to falling apart, simply due to your kid outgrowing them.
q:

How should I clean my wrestling shoes?

a:

Perhaps tossing them in the washing machine seems like the easiest way to get them clean, but it might not be the best way to do it. Sure they'll get clean, but some damage might be caused in doing so. Plus, they probably won't do so great in the dryer, so you will have to wait for them to dry.

If it is outside marking or dirt that you are trying to clean, try warm soapy water and rag or soft brush. If it the built-up stink on the inside from sweat, then the warm soapy water will work, but you have to submerge your wrestling shoes in it and get to work. Then you will most certainly have to hang them to dry. It's best, either way, to avoid tossing them into the machine.
q:

Is there a specific brand I should go for?

a:

No, A certain brand might be popular right now but just like fashion, shoe brands come in and out of style. As long as the pair of wrestling shoes fit you and they're comfortable as well as adapting well to your style of wrestling, any brand of shoe is good to go with.

Just because a particular shoe you're looking for isn't on the list, doesn't mean its not a good shoe either. Our job is to bring our readers the right information and the best of the best.

There are thousands of brands and even more models out there, they all have their own unique qualities to them. These specific models just hit every criterion on our list.
q:

What do I look for in a wrestling shoe?

a:

There are certain key features that you want to look for in a wrestling shoe, not only to keep it the most comfortable for you but also to let you solely focus on just wrestling.

One main feature you need to have in your pair of wrestling shoes is flexibility. Flexibility is important because in wrestling you have fast footwork and your shoes need to adapt as quickly as possible.

Considering you wrestler close to the ground, you need support for your ankles so you don't sprain or overextend.

Lastly, traction. Traction is important so you're not slipping around on the flat leather mats.
Subscribe to our Newsletter