Best Wrist Braces For Extra Support Reviewed
last updated:
Dec 03, 2019
Wrist supports are something that almost every combat sports athlete has. Because it is easy to incur injuries while partaking in a combat sport, this form of protection has become the norm. They can be used in a plethora of ways. These supports can help you stabilize an injury and rest your muscles. They can also be used as a preventative measure when you're starting to feel sore from all the grappling combined with working at a computer all day.
These braces offer your body some respite and an opportunity to heal by keeping it immobilized. For athletes that may have an old injury, using a supportive element in your training will help lock your muscles in place while you exercise.
In a Hurry? The test winner after 8 hrs of research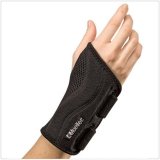 Meuller Fitted Support
Why is it better?
Socially responsible company
Fully relaxed muscles
Green fabric
Durable exterior
Comfortable and soft
In a
Hurry? Editors choice: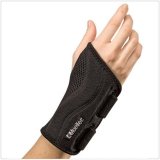 Test Winner: Meuller Fitted Support
2
Researched Sources
9374
Reviews Considered
8
Hours Researching
10
Products Evaluated
Support
Adjustability
Compression
Comfort
Value
By Default
Top 10 Picks
1

. Meuller Fitted Support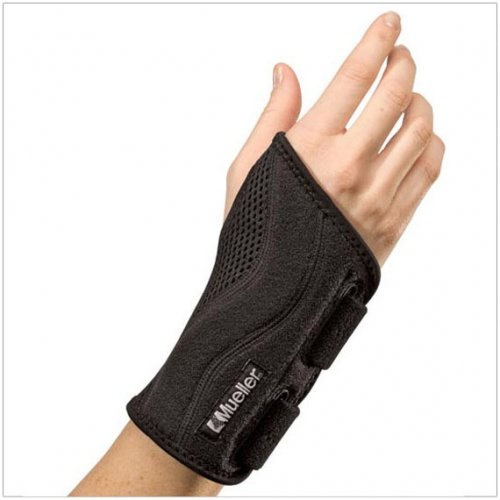 Socially responsible company
Fully relaxed muscles
Green fabric
Durable exterior
Comfortable and soft
Not returnable to vendor, measure carefully
This is a socially responsible brand with a genuine interest in the well being of the world. A lot of money was spent on the research and development of materials that are sustainable and help reduce the garbage on our planet. This lead to the creation of green fabric construction which is made with sixty-seven percent plastic. Purchasing one of these supports will help fund the company in researching more environmentally friendly ways of doing things.
Read more
This company produces their designs in an innovative way that is completely different from other competitors. They have manufactured something known as green fabric. While the fabric is not actually green, the process of creating the fabric is environmentally friendly and helps reduce the waste on our planet. Using a mixture of plastic bottles, flakes, chips, and a bit of yarn, the mixture is aggregated to create a durable fabric.
When you are injured, one of the most important things is to rest. This support allows your wrist muscles to stop trying to adjust and readjust to hold it in a more comfortable position. The relaxation of your muscles will allow for better healing as the workload has been removed. Keeping your wrist in the same spot will allow the tendons to mend and fix themselves.
Fits both hands
Extra cushioning
Durable exterior
Clasps for adjustment
Soft interior
Polyester feels very fake
This product was designed for users in mind. Because everyone has slightly different shaped anatomy, there are clasps on the product that you can adjust to tighten or loosen the fit. It features a comfortable grip and has cushioning strategically placed into the palm of your hand. This will offer additional support to your injury and also ease the symptoms of carpal tunnel.
Read more
One of the frustrating things we often do before purchasing one of these designs is not thought about the fact that we have two hands. Most products are only one orientation, thus requiring you to purchase a left hand and a right hand. This product is designed more like a sleeve so that you can slip your hand into it easily. The design has been constructed so that it is orientation free and can be used interchangeably.
Having a sore or painful wrist can be the most annoying thing on the planet. It is especially frustrating if it is your dominant wrist. Many of these designs run into the same problem of not enough cushioning to hold the muscles in place. To prevent this problem, this particular manufacturer has created cushioning beads that are designed to fill up the empty spaces in the support.
Completely customizable
Foam insulation
Thumb loop
Velcro enclosure
Low price point
Chafes when wrapped too tightly
This product has an interesting yet effective design. It is one long piece of fabric that has a hole at the end. Your thumb is put through the hole and the rest of the fabric is manually wrapped. This is a wonderful design as it allows you to completely customize to the exact position that you need it to. It also enables you to make the support as tight or loose as you need it and does not restrict you to the sizing that the product is sewn.
Read more
Wrists are one of the easiest places to injure and the hardest area to stabilize. Because of the awkward location, many designs do not fit very well. This particular product was designed in a glove shape with a thumb loop. This allows the support to be hung onto the thumb and secured in place so that it can properly hold your joints. This loop also prevents the support from wiggling or moving around.
It takes more than one layer of fabric to make a brace truly comfortable. To increase the ergonomics of this product, the manufacturer has included a thin but important layer of insulation. The insulation is made of foam and adds a comfortable layer of cushioning so that your muscles can relax properly. This will greatly decrease the time it takes for your injury to fully heal.
Ideal for sleeping
For both hands
Ventilation holes
Metal splint
Adjustable
The black dye bleeds a little, wash first before using
This product is very innovative and boasts a clever design. People are creatures of habit and are accustomed to using their hands. This means that they often forget there is an injury and will try to use the body part that is injured, causing further injury. By using a form of support that has a metal splint, it can completely immobilize the tendons and ligaments. This will ensure they do not aggravate their injury. Coupled by the comfortable cushioning in this design, this is one product you do not want to miss!
Read more
When your wrist is injured or feeling sore, it is at a weak point and very vulnerable. During this time if a brace is not used, it can aggravate the nerves and muscle tissue. Wearing this particular design will speed up the healing process as there is a metal splint built into the product. This metal splint will keep your hand firmly in place and completely at rest. This prevents you from moving willy-nilly and gives the inflammation an opportunity to calm down.
Having an injury is already frustrating and inconvenient. Wearing support that does not put you in a comfortable position can add to your discomfort. This particular product has a palm cushion so that your hand can rest in its natural state. Our hands naturally tend to rest in a curved position rather than being completely flat. This extra cushioning was designed to conform to the curvature of our hand, allowing for a more natural healing potion.
Doctor Designed
Fully adjustable
Secure with Velcro
Affordable
Both hand orientation
too flexible, making it hard to control
If you were looking for a product that you could trust with helping your injuries heal, this is it. This product is backed by doctors from around the world and was made with the patient in mind. Because injuries can be costly, it was a great idea to use Neoprene to make this brace. Neoprene is an affordably priced material that can help bring down the overall price of purchasing the product, thus giving a break for consumers on their medical bills.
Read more
It can be incredibly frustrating to wear a support system that is either too loose or too tight. A loose brace is going to be unable to help support you while a too tight brace can cut circulation. To give the wearer freedom of choice, this product was designed to be completely adjustable. It can be wrapped however you choose, hence becoming a product that is one size fits all. This particular choice comes with a velcro enclosure that adds to the customization abilities of this product.
The Dr. Arthritis is made with an extremely durable material that is made to last. This material is known as neoprene and can be found on in wetsuits. This is an ideal material for a brace as it can protect you from moisture. It is also ideal because of how lightweight it is. The comfortable airy feeling you get from this will ensure you do not feel bogged down by an exceptionally heavy arm.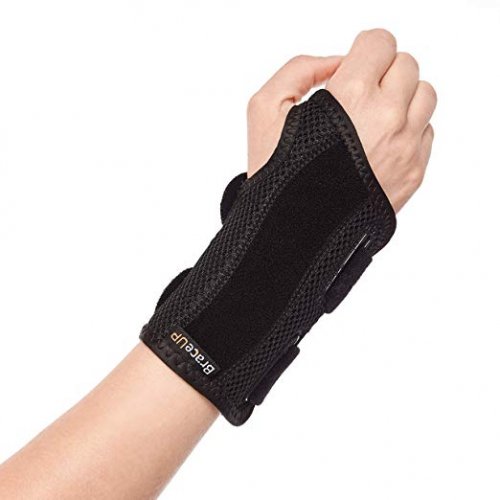 double splint support
adjustable straps
palm cushion
antimicrobial fabric
cost efficient
the thumb loop chafes your hand
This is a great product that has a very short sleeve. The BraceUP comes with a thumb loop in which you can secure the support in place. However, the sleeve does not extend much. This clever design was constructed in a fashion where it does not impede your daily life activities. The lack of a long sleeve also allows your arm to be less bulky and less weighed down. This support does not add any additional stress on the muscles and allows you to completely relax.
Read more
Unlike other competitors, this product uses a double splint system. In the brace itself, there is a metal splint that runs up from each side. This is a great way to completely immobilize your injured wrist as physically will not be able to move anywhere. People often forget that they have injuries, when this happens they try to move.
Having the splint can ensure even these accidental movements will not cause you to aggravate your injury. Another great thing about this product is that there is a palm cushion. Having extra cushioning within your palm allows you to rest your hand comfortably in a curved position rather than having to place your hand flat. This will help your muscles relax and speed up your recovery.
7

. Copper Compression Gear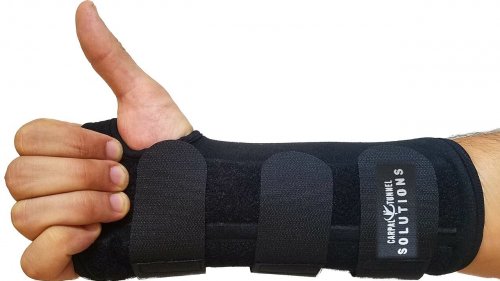 Three adjustable straps
antibacterial fabric
good ventilation
easy to maintain
relatively affordable
can cause skin to get itchy over long period of use
This is a wonderful product as it stays securely on your hand. It can be incredibly frustrating to have a product that slides around as it is annoying to have to readjust the brace all the time. A movable brace is also not going to help heal or stabilize. This particular product comes with three thick Velcro straps that are designed to wrap around your arm. This flushes out any extra space in the brace and keeps it wrapped securely in place.
Read more
People who use a support for a long period of time can attest to the fact that it smells over time. This is because your hand sweats throughout the day and when you wear your support, the moisture is absorbed into the fabrics. This greats an ideal environment for bacteria and germs to procreate as they like warm, dark, and moist environments.
Over a period of time, enough bacteria cultivates and starts to emit foul odors. Once these odors are in the support, it can be incredibly hard to get out. This particular product uses a fabric that has been treated to reduce the amount of bacteria being able to stick and cultivate in the glove.

full customization
soft foam
premium comfort
full mobility
both hands
can be difficult for people who have not used it before
This product features a unique design that makes it look cool while protecting your injuries. It uses a series of elastic ropes that are tightened and adjusted for the proper fit. There is a locking mechanism that operates similar to a cable tie. When the elastic ropes are pulled tighter, the lock will keep it in place. When you want to take it off, simply release the locking mechanism.
Read more
The ProCare has a genius design as it can be completely customized to the user. The four elastic ropes situated across the brace folds the brace around your arm like a mold. It is tightened over your injury rather than requiring you to confirm to the product. This can completely ensure that your muscles and ligaments are fully contained and immobilized. For peace of mind, there is also a strap that can be Velcroed from your palm and around your thumb. This will reduce the likelihood of the support moving up and down your arm. It comes in only one size as it will fit everyone.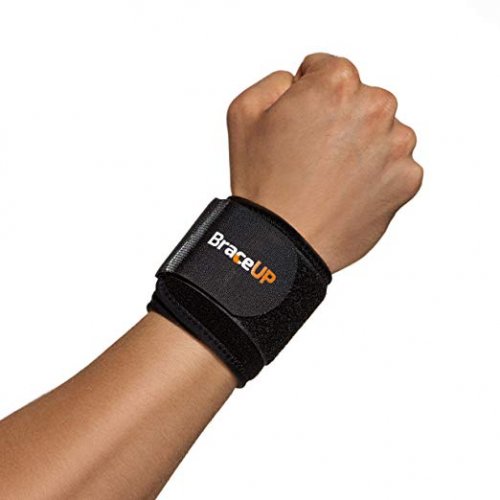 Fully adjustable
Universal sizing
Velcro closure
great price
durable materials
Can cut blood circulation when wrapped too tightly
This product is unlike other designs on this list as it is simply one long piece of fabric. It does not have a thumb loop where you can keep the support in place. Instead, it is a thick piece of stiff fabric that you can wrap around your wrist like a bracelet. Because it uses a Velcro enclosure, you can wrap it as tightly as you would like. These braces are ideal for lifters who are looking to protect their joints while lifting a lot of weight. It is especially suitable for combat fighters during their strength training.
Read more
Most people are under the misconception that braces should only be used when you have an injury. This is not always the case as some people use it because they never fully recovered from a past accident. Another reason why people use them simply because they have weak muscles which have a hard time keeping their joint in place.
By using a brace when you exercise, it can help tremendously and prevent you from injuries. One of the most popular things to wear a brace is for people who are lifting a lot of weight. Sometimes the extra support can keep you locked in place so you are able to lift extra weight. This can happen often when you have reached a heavy enough weight where you can no longer sustain the weights on its own.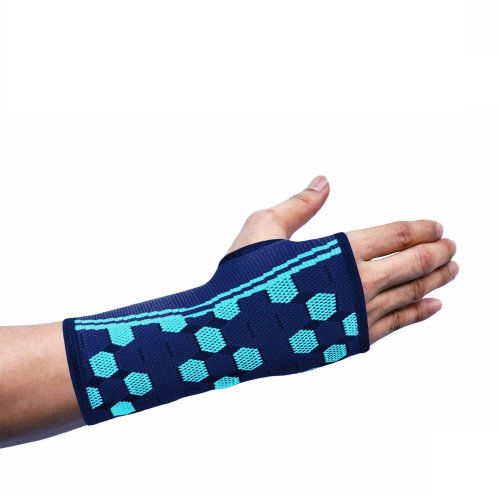 Great design
multiple color options
compression properties
ergonomic and comfortable
improve blood flow
Many people can become embarrassed by a large brace as it gives people the perception that there is a serious injury. This product is a great alternative as it looks more like a mitten and does not seem as serious. It comes in multiple colors and has a hexagonal design. It comes with a size chart that explains exactly how to measure yourself for the perfect fit. Depending on the size you end up choosing, the price slightly varies. Overall it is a wonderful product to consider investing as it is lightweight and looks great.
Read more
One of the biggest benefits of this product is that it has medical grade compression which can help reduce symptoms of carpal tunnel. Often times our muscles can become inflamed from repeated motions or movements. This causes the muscles in that area to swell and make the circumference of the vein significantly smaller. When blood does not have the pressure to get through the veins, it will start to build up and cause more discomfort. This product uses a compression process that encourages the blood to push through the tight areas so it can re oxygenate. This will help improve the blood circulation in the area and allow red blood cells to deliver important nutrition that will help heal you.
Criteria Used for Evaluation
Support
When you are looking for a wrist brace, the most important thing is going to be how well it supports your wrist. Most people forget that their hands and arms are used in everything they do. But for combat fighters, it is especially important to have healthy and strong wrists. The constant punching and grappling can be a heavy toll on your wrist joints. This is why it is detrimental that you have an opportunity to allow your wrist muscles to relax after a fight. It is especially important if you have sustained an injury. A support should be able to completely immobilize your wrist when it is worn. The lack of mobility helps to keep your wrist in a resting position where your muscles have a chance to regenerate and heal. Support in a wrist brace comes in multiple forms. The most effective and recommended type is the metal splint. Having a hard and non bending splint pushed up against your wrist will completely hinder your wrist from moving. This is important as humans are creatures of habit and will try to use the wrist accidentally, which can cause a bigger injury. The metal splint in place works as a reminder that your wrist needs to rest and also prevents accidental twitching or movements that can greatly hamper the recovery process.
Adjustability
Every person has a different wrist size and thickness of their arm. To get one that is completely customized and will fit you perfectly requires time and a very hefty price tag. To meet the demands of injuries, many manufactures have created an wrist brace that is meant for the average sized human. The workaround to the fact that it may not be snug was adjustable straps. There are many different ways to adjust a wrist support. One of the most popular ways is where the brace has a thumb loop that you can put your thumb into. Then the strip of fabric snakes down your hand and along your wrist where the rest of the entire fabric is wrapped around until it is used up. This is a great system as the thumb loop ensures that your brace stays in place without moving. The multiple loops around your wrist also provide a rigid protection that does not allow you to bend or move your wrist. This is a preferred method as it is secured by a Velcro system, meaning you can pull it as tight or loose as you'd like.
Compression
When you are looking for the perfect brace, try to find something that good compression capabilities. Using compression clothing or gear has many proven best on your body. One of the major benefits is that it can help reduce your muscle fatigue. There is a high chance that you have sustained an injury because you have overexerted your muscles. By wearing a wrist brace that has compression properties, it can help reduce the amount of fatigue your muscles feel. When your muscles are binded, it prevents your injury from swelling out of control. The less swelling there is, the more mobility that your wrist has. The reduction in muscle fatigue will also help to speed up the process in which your injury is completely healed.
Comfort
One of the things to take into consideration when purchasing a wrist support is how comfortable they are. You are already in pain and not feeling well, the last thing you need is to have is a product that frustrates you. When choosing a wrist support, try to select on that has ergonomic cushions. There are products on the market where small pieces of foam have been strategically put into the wrist support. These pieces of foam function to be extra insulation or cushioning to keep you comfortable. Ideally, the cushioning should be areas that are main skin and bones. These areas are prone to chafing when a wrist brace is worn. Having extra cushioning can prevent your wrist area from being rubbed sore. Another cushion area to consider is also the palm of your hand. The resting position for a hand is usually curved. Having a palm cushion would serve to make you much more comfortable when relaxed.
Value
One of the biggest concerns that consumers have is how much a product is going to cost them. Depending on how much you are willing to spend, there are different types of wrist supports that you can purchase. The most expensive one is going to be the wrist brace that is custom made. These are made by a specialist and are one of a kind. Measurements of your wrist and arm are taken in order to create the perfect sized wrist brace for you. Often times these run price tags of hundreds or thousands of dollars. While this may seem like a steep price, the advantage of this is that they will be completely customized to your needs. These braces will conform to every twist and turn of your anatomy and will provide you utmost comfort.
A significantly less pricey option is a support that comes with compression capabilities. As mentioned previously, compression clothing have many benefits which can help your healing process greatly. These are going to be slightly expensive considering they are technically two products rolled into one. Rather than needing to first use a wrist brace and then a compression glove after, these hybrid braces are able to do both at the same time. This will save you a lot of time and is much more of a convenient alternative than having an elongated recovery period. The trade-off to these is that they may be anywhere between fifty to two hundred dollars.
If you are not looking for something super fancy and just want something to keep around the house in case of injuries, there are products on the market that are very affordable. These are known as workhorse products, which are products that will simply get the job done. Often times, these wrist braces are made with the cheapest material possible to help bring down manufacturer cost.
A cheap material does not necessarily mean it is not a good quality material. For instance, many wrist supports are made with Neoprene, which is the same material found in your wet suits. This material is synthetic and is very inexpensive to produce but is incredibly tough and can stand up to the test of time. Neoprene cannot be easily torn and has slight compression properties to improve your blood flow. This would be an ideal material to have in your workhorse product.
Expert Interviews & Opinions
Most Important Criteria
(According to our experts opinion)
Experts Opinion
Editors Opinion
Users Opinion
By Default
Ventilation
Many products have greatly improved their ventilation properties as hands were becoming stale after being used for a long period of time. This is because the bacteria slowly starts to reproduce, which can cause a foul smelling odor to emit. Once these smells develop a brace, it is near impossible to remove. The easiest way was for the manufacturer to develop a system in which the trapped moisture can escape the material.
Tendonitis
One of the most common reasons for hand and joint pain is tendonitis. This is the inflammation of the main tendon in this area. It is usually caused by repetitive motions such as constantly using a phone or typing on a computer. This causes your tendon to flare up and swell in protest. Remember to do a quick stretch every twenty minutes. This will keep the blood flowing and alleviate some of the stress on your joints.
Other Factors to Consider
Bottom Line
Braces can be a great help for your injuries. It can also be an ideal tool to give that fragile part of your body the extra support when you are lifting heaving weights. However, an important thing to keep in mind is you may build a reliance on the brace. This means that your muscles end up being so used to the relaxed state, it can no longer hold up your hand on its own.
However, this is not a natural way the human anatomy is supposed to work. Try to only use your brace when you have sustained an injury or are in great discomfort. When you start to feel better, remember to start doing some wrist exercises to slowly train up your muscles again. This will strengthen the muscles in your wrist so that it can hold up your joint properly.
Frequently Asked Questions
q:

Where can I purchase a high-quality brace?

a:

There are all types of places that carry these! Your local supermarket, pharmacy, or even sporting warehouse will have some options for you. For a more comprehensive list, it is recommended that you go to an online retailer. Online stores are not restricted to the physical space they have on shelves, thus allowing them to bring in more brands.
q:

How do I maintain my brace?

a:

The easiest way is to pop in into the washer and let it air dry. While many manufacturers claim their product is machine washable, it is not recommended. The aggregation within the machine can break down the materials of your product. The best way is to use some warm water and soap. This is a gentle way of cleaning it while ensuring all the dirty and grime is removed from it.
q:

Do I need a prescription to pick a brace up?

a:

Absolutely not! They can be purchased almost anywhere. For more serious cases, your physician may recommend a specific brand.
q:

Can braces be used for different people?

a:

Yes. However, a word of caution is that the support may not fit whomever you are sharing it with. Everyone is built slightly differently and the fitting may not be as exact.
q:

Will any of these help with carpal tunnel syndrome?

a:

Absolutely! Carpal Tunnel Syndrome is becoming more and more prevalent because of the way our lifestyles have evolved. We spend a lot more time typing on a keyboard or using our phones. The constant angling of your fingers and connective tendons is causing medicals issues that can be quite detrimental. A wrist support is a great way to ease your discomfort.
Subscribe to our Newsletter