Pro Fighter Profile: Amanda Nunes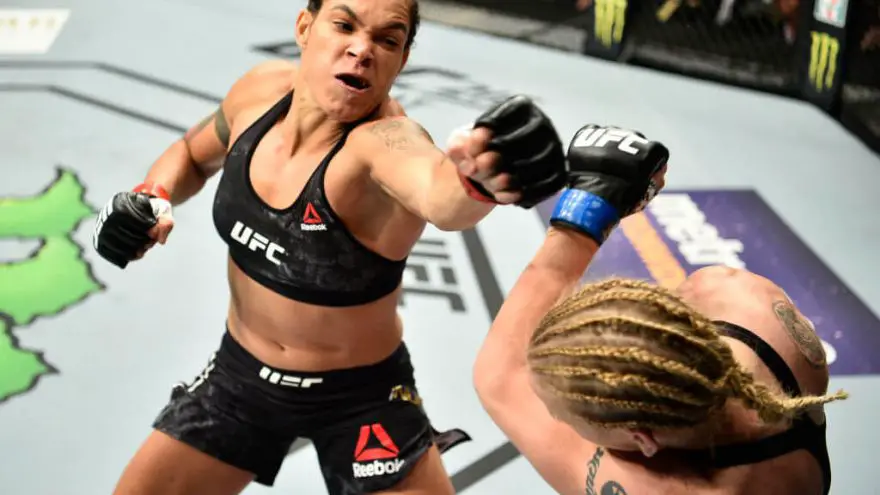 Pro Fighter Profile: Amanda Nunes
fightingreport.com
Amanda Nunes Has Spirit
Amanda Nunes always knew she wanted to be a fighter. Always full of energy, she needed a constructive outlet. Soccer was an easy choice but couldn't hold her attention enough. Her mother enrolled her in martial arts at a young age and she took to it like a fish to water.
Although she continued to play soccer, Nunes fighting spirit couldn't be contained. In her teens, Amanda moved with her sister who introduced her to Brazilian Jiu-Jitsu. A couple years later and she made her MMA debut at 19. It wasn't long before Nunes began making a name for herself.
In addition to being a great fighter, Nunes made waves when she became the first openly gay athlete in the UFC. There was plenty of backlashes but the UFC supported her choice and allowed her to continue competing. Despite the controversy around her sexual preferences, she draws strength from her relationship and continues to dominate in the ring.
And Talent
Nunes grew up in a little town in Brazil just outside of Salvador, Bahia. Her mother is a martial artist and started training her daughters in self-defense early. Amanda started karate at a young age and instantly fell in love with it. Growing up she was either training, playing sports, riding horses or in school.
Soccer took up a significant amount of her time growing up. Her love of sports continued into high school where she found it difficult to focus on her studies. But by the age of 17, Nunes knew what she wanted to do. She moved in with her sister nearby and began training in new styles.
Once she was 19, Nunes made her MMA debut in Salvador, Bahia.  It wasn't long before she was winning competitions left and right. She dominated the Naga World Championship, took gold in the Pan American Jiu-Jitsu Championship and became a Brazilian State Jiu-Jitsu Champion. Eventually, Nunes felt that she was at the top of the local pecking order and headed to Miami to continue her career in the UFC fighting professionally.
A Swiss Army Knife Fighter
Amanda Nunes originally trained in karate but began learning BJJ at the end of high school. With striking and grappling training under her belt, Nunes felt ready to compete in MMA competitions. But it wasn't long before she realized her Jiu-Jitsu black belt and Judo brown belt weren't enough.
Although BJJ and Judo make up the core of Nunes fighting technique, she branched out to other styles like boxing and capoeira. These styles give her the raw power to finish things quickly and decisively. Her dynamic finishes come after she brutalizes opponents on the mat. Nunes doesn't waste time and simply crushes her opponent under brutal choke holds and joint locks.
With a ground game fully locked up with BJJ and Judo, Nunes looked for something to increase her striking power. It took a little while and a telented trainer to come up with the right style to bolster her in the octagon. To compliment her excellent ground game,  Nunes also trains in boxing and capoeira. The lightning fast punches and kicks of these styles help Nunes quickly pressure her opponents into making a mistake.
Became UFC TKO Queen
Amanda Nunes went pro in 2008 For the last decade Nunes has laid waste in the professional ring. Her debut was Prime MMA Championship 2 against Ana Maria. The fight lasted only one round with Nunes tapping out to an armbar submission. But Nunes didn't let the loss get to her.
By 2016 Nunes' career picked up a bit of steam. After a 3 win streak, she managed to get her first title match against Miesha Tate. Tate lost the first round to a choke hold and Nunes went on to claim the UFC Bantamweight Championship. That December, she defended the title from superstar Ronda Rousey at UFC 207.
UCF 207 showed the world that Nunes was one of the best in the game. Only 48 seconds into the first round, Nunes delivered a flurry of blows powerful enough to TKO Ronda Rousey. Nunes currently sits with eleven first-round finishes out of 20 professional bouts. Additionally, three of those wins happened in the first 30 seconds.
With No Sign of Stopping Now
Nunes is currently riding high on a 10 bout winning streak. She dominated Raquel Pennington in UFC 224 in Rio de Janeiro Brazil back in May. But in the moments after winning her fight, Nunes told the world "Ketlen Vieira is definitely next, and I will be ready." Despite the significant buzz, the fight isn't on the schedule yet.
There aren't many fighters left in the 135-pound category who haven't felt the sting of defeat at Nunes' hands. There are some fighters left but that hasn't stopped Nunes from floating the idea of fighting Cris Cyborg. UFC president Dana White supports the idea of Nunes vs Cyborg but won't rule out Holm as a solid backup.
It's possible that Nunes will move up to the 145 weight in order to continue competing in the UFC. Her track record of complete domination in the octagon may give her the will to take on bigger challenges. But as it stands, Nunes is an amazing fighter that is truly at the peak of her class.
Sources:
http://www.ufc.com – Unattributed – Amanda Nunes
https://mmajunkie.com – Mike Bohn – Amanda Nunes reacts to Holly Holm after UFC 225; Cris Cyborg chimes in with suggestion
https://www.fightful.com – David Tees – Amanda Nunes Credits Relationship For Success
https://www.mmamania.com – Andrew Richardson – UFC 196 results recap: Amanda Nunes vs Valentina Shevchenko fight review and analysis
https://www.usatoday.com – Martin Rogers – Rogers: Amanda Nunes becomes UFC's newest star as sport's first openly gay champion
Most Read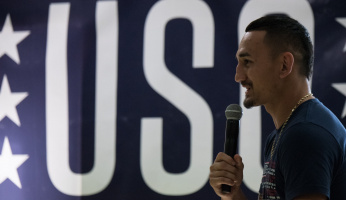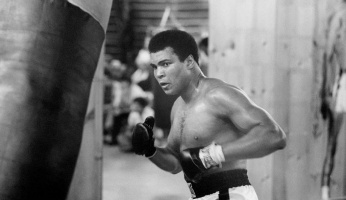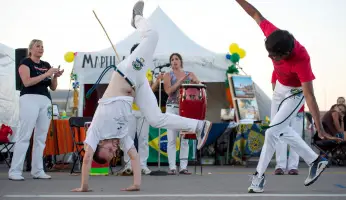 Subscribe to our Newsletter