Best PS4 Fighting Games Rated and Reviewed
last updated:
Mar 17, 2020
In today's world, we're all looking for entertainment and distraction. When things get stressful in life, it's human nature to desire to escape into some kind of alternate world. This explains the huge degree of popularity in regards to the various kinds of media, whether it's books, television, films, or video games. Everyone has different preferences when it comes to these products, and those preferences are usually informed by their habits, hobbies, and passions. It would make sense, then, that there would be a strong marketplace for PS4 fighting games that allow people whose passion is mixed martial arts, boxing, or other fighting arts to get a slice of the action.
In a Hurry? The test winner after 4 hrs of research
Under Night In-Birth Exe
Why is it better?
In a
Hurry? Editors choice:
Test Winner: Under Night In-Birth Exe
Top 10 Picks
1

. Under Night In-Birth Exe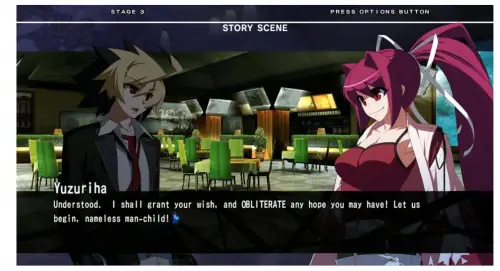 Under Night In-Birth Exe: Late[St] is a product that is brought to you by a collaboration of three companies. First, the concept, story, and mechanics were developed by French Bread and Ecole Software. Then the product was picked up for publication and distribution by Arc System Works. This product is an excellent example of their strong inventory. It has all of the veteran characters that those familiar with the series would expect, while also bringing new brawlers to the table. You and your friends can go toe-to-toe in this product's multiplayer mode, as well.
Read more
All New Chronicle Mode
Many products like this are simply about the brawls, without any context, information, or story behind the scenes to back up and support the setting. This product gives you an all-new Chronicle Mode that lets you get involved with the story and to understand the events behind the setting, and to solve the mysteries of the series.
Combat Missions
It can be fun to duke it out one-on-one in a stage or digital arena, but that format can get a bit old. This product has combat missions that let you get your dose of brawling action while also helping you move the story forward in an engaging and attention-grabbing manner.
Cost and Value
This product falls into the middle of the price range when compared to the other items we've included on our list. It has a few features that you won't find elsewhere. The expanded character roster is just the beginning. The Chronicle Mode allows you to become a part of the story; additionally, the combat missions allow you to get your fix of digital brawling while also giving you the chance to get your head into the story.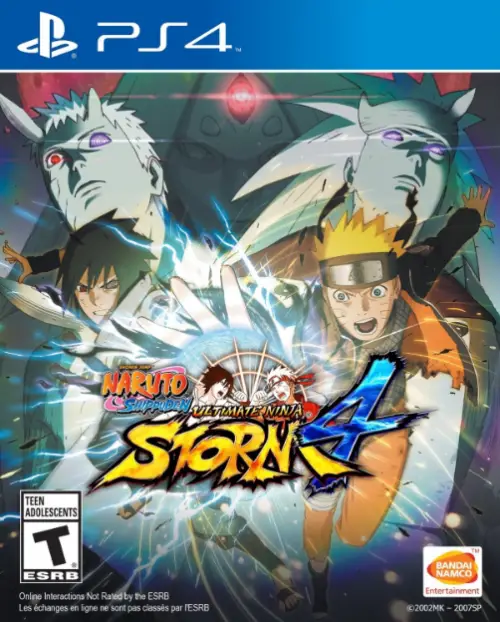 This product is designed by Cyber Connect 2 and was published and released to the wider marketplace by Bandai. This is the fourth installment of the Naruto series. This series is based on a manga and anime that has been running continuously for over a decade and a half and is beloved by fans all over the world. This product has many great features and is an excellent addition to this company's inventory.
Read more
Extended Gameplay
This product has numerous features that allow for extended and immersive play. Among them are the 3 included DLC (also known as Downloadable Content) packs, giving you an expanded world and character roster to play from. This franchise has over a decade and a half of stories behind it, and you can get immersed in this world.
New Generation System
Since the original Naruto series concluded and the series was picked up with Naruto's son as the frontrunner, new abilities, characters, and challenges have emerged. All of these are included in this installment, giving you a modern update to a classic story.
Cost and Value
This product falls on the low end of the price range when compared to the other items we've included on our list. That low price has a lot of value crammed into it, though. For one, all of the new characters and abilities included give you a huge variety of choice in how you want to play. Secondly, the included DLC packs give it even more value, allowing you to have extended play.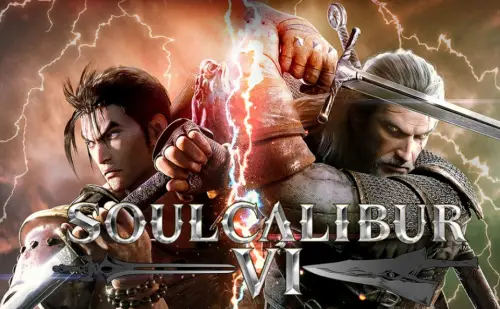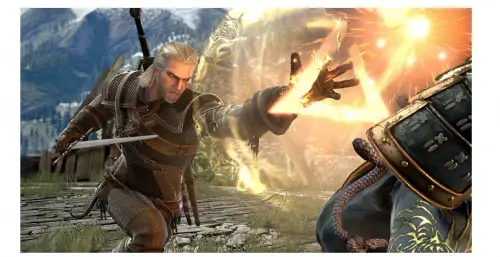 Soul Calibur VI is brought to you by Bandai. Bandai, a huge name in the Asian market. The original installment of the Soul Calibur was released in 1998, and this, the sixth installment in the franchise, was released just in time for the twentieth anniversary of its launch. This product is an excellent updated installment for the series and has many great attributes, among them the fact that it is powered by the Unreal Engine, a programming tool used to create top-of-the-line graphics.
Read more
Deluxe Edition
Sometimes the basic edition just won't cut the mustard. When you're a true fan, sometimes you need something that's top shelf, not just your run-of-the-mill product. For those people, this product presents a unique opportunity. This Deluxe Edition has things you won't find anywhere else, and many hidden treasures to be discovered.
New Battle Mechanics
The first five installments of the series laid a solid groundwork for this product to build upon. However, sometimes after twenty years, a franchise can start to get stale, especially if they don't update their mechanics. This product has managed to stay relevant and up-to-date by updating and revamping their battle mechanics.
Cost and Value
This is by far the most expensive item when compared to the other items we've included on our list. Despite the high price, for people who are looking for a product that goes above and beyond, this is the only one like it included here. This item is the only deluxe product included on our list, and as a result, the price is higher.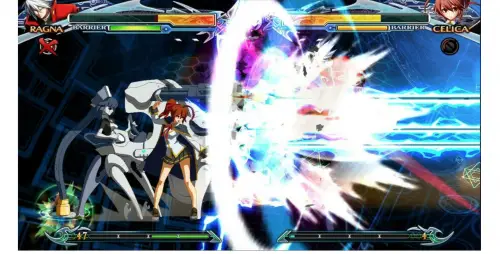 This product is developed and sold by the studio Arc System Works. The franchise was picked up for video-play adaptation after meeting success in other media platforms, including manga, anime, and various novels. Fans of the video and book series are now able to play as their favorite characters in this unique product. It is a great addition to the Arc System Works library and has several strong features addressed below, as well as a gorgeous three-dimensional rendering to get your eyes and mind engaged
Read more
Unique Aesthetic
This product is based on an anime and a manga, which has a distinct drawing and presentation style than what many people are used to seeing in this kind of product. However, the designers struck a gorgeous balance between the hand-drawn style of anime and the common visual requirements and components of the genre.
40+ Hour Story Mode
As previously stated, this product is an adaptation of both an anime and a manga. For fans of the print or television series, there is a story mode included with this product. You can immerse yourself in the shoes of your favorite characters for more than forty hours in story mode. Now fans can become a part of the story they know and love.
Cost and Value
This product has a mid-range price when compared to the other items we've included in our list. That mid-range price is a steal, though. Whether you're an old fan or just discovered this great product, the hand-drawn details of this product and its extensive story mode allow for seamless play and graphically beautiful stages, settings, and characters.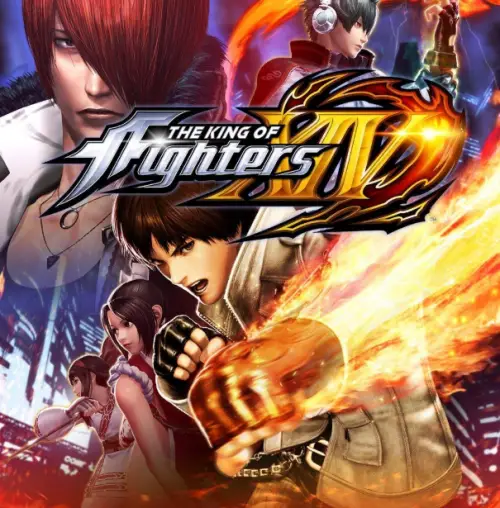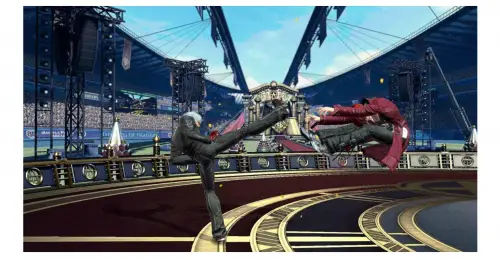 This product is manufactured and sold by SNK and Noise Factory. Noise Factory and SNK first released the original version of this game was released in 1994. However, it received an updated release in the 2000s to keep pace with technology development and update the play quality and graphics. This product has many strong features, such as the fact that it has visually-stunning 3D graphics, as well as a signature style that fans of the franchise have come to know and love.
Read more
Overhauled Combo System
Stacking moves on top of each other in new and unique ways is one of the hallmarks of products like this. When you're playing a product like this, novelty is of the most importance. To that end, SNK and Noise Factor have released an overhauled combo system that builds on the original, but includes a lot of new material to keep you on the edge of your seat.
50 Fighters
Every customer wants options, as does every player. If the product has a limited cast of only a few characters, eventually you'll play them all and lose interest, all of this fairly quickly. This product has fifty different playable characters to choose from, including nineteen new characters who have been added to expand the roster.
Cost and Value
This product has a mid-range price when compared to the other items we've included on our list. In terms of sheer volume of playable characters and novelty of the combo system, this product shines. It also has a strong signature visual style that differentiates it from other similar products, that is familiar to old fans and appealing to the new.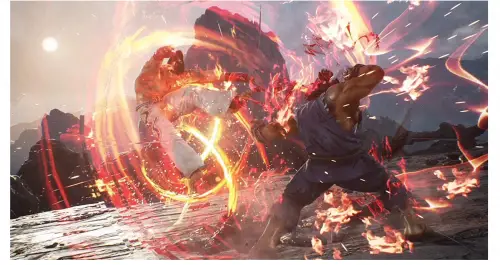 Tekken 7 is a product developed and sold by Bandai Namco Entertainment. Bandai is a well-known production company in Asia, and many of their products have made their way to the US with great success. These successes include everything from Digimon to Pacman. Their huge success in the states is reflective of their product's quality. This item exemplifies that, as it is the first installment in the series to use the Unreal Engine, and also has thirty different playable characters.
Read more
Cinematic Action Sequences
One of the best parts about purchasing products like this is to be able to see the high-quality graphics as the characters duke it out on-screen. This product has high-quality graphics, as well as cinematic-grade action sequences to catch your eye and keep you enthralled during every last second of play.
Crossover Character
Variety is the spice of life. When you get the same thing over and over, the situation can get bland and boring. Bandai keeps this franchise fresh by mixing up the character roster. This product's thirty-character roster includes one crossover character that you haven't seen before.
Cost and Value
This product sits on the low end of the price range when compared to other items on our list. That low price comes with many plusses, though. Being powered by the Unreal Engine means its graphics are crisp and clean, which is fully taken advantage of by its cinematic action sequences. The huge range of characters available for play only sweetens the deal.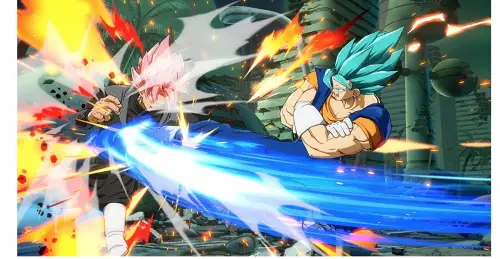 Dragon Ball Z is one of the most well-known animes in the world and is widely regarded as the first major anime to become a hit in the West, especially the US. The franchise debuted in 1988 and continues to put out new installments to the story to this day. This much-beloved franchise spawned many products such as this one, to allow fans to play as the characters they love. This product as a huge degree of fidelity in regards to the graphic representation of the characters as they are designed in the anime; in this product, you can master multiple characters and explore a wide range of their abilities.
Read more
Aerial Combos
Combos are one of the biggest draws to products in this genre. However, many combos limit you to what you are able to do on the ground, or how high you are able to jump or kick. This product allows you to explore the possibility of aerial combos--allowing you to take your brawl to new heights.
Destructable Stages
Oftentimes with products like this, the setting is merely a backdrop that you brawl in front of. Very rarely are you able to interact with the stages upon which you're brawling. This product allows you to not only interact with the stages but to destroy them with your most powerful move.
Cost and Value
This product has a mid-range price when compared to the other items we've assembled on our list. For fans of the Dragon Ball Z franchise, though, that price is marginal. For others, there are many things that make this product engaging and entertaining, such as the aerial combos and destructible stages. There's something in this game for everyone.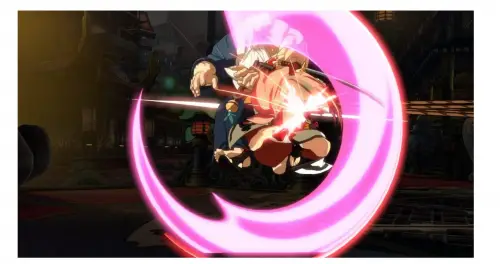 Guilty Gear is a product that is made and produced by Arc Systems Works and is the brainchild of Daisuke Ishiwatari. These are not the majority of players in the entertainment or electronic entertainment industry as some of the other products on our list, but they manage to put together a strong and versatile product nevertheless. Guilty Gear has six new characters you haven't met before, as well as polished graphics and a brawling style that is unique and distinct among similar products.
Read more
Dozens of Combos
One of the best parts about purchasing a product of this genre is the ability to stack moves one on top of the other to attack your opponent. Known as combos, these strong moves are fun to execute and visually dynamic to watch. This product has dozens of combos for you to learn and whip out on your opponent.
Distinct Anime Style
Many products on this list have a certain visual style to the foreground and background. For those who enjoy anime, they will recognize both the background and characters as having the unique drawing style that is associated with this genre.
Cost and Value
This product is by far the least expensive item when compared to the other items we've included on our list. Though you may think such a low price means that it's skimping on features, that's where you'd be wrong. It has many of the great things that make products like these worth purchasing, including pleasing graphics and dozens of combos you can use to knock out your opponents.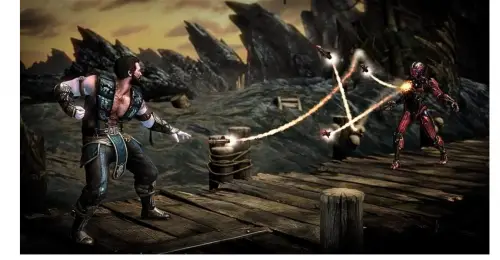 This is another example of a product brought to you by Warner Brothers, a megalith in the entertainment industry. Mortal Kombat got its start in 1992 and quickly became one of the most beloved classics in the electronic brawling arena. The franchise even spawned a movie that became of the greatest fighting movies of all time and many follow-up games, of which this product is one. This product has many great features, bringing all your favorite classic characters to the screen, but beefed up with new moves that will surprise and delight you.
Read more
Next-Gen Knockouts
One of the things that this franchise is famous for is their "KO" finishing moves. As anyone who has heard the announcer say "Finish Him!" knows, this is one of the highlights of the game. Mortal Kombat XL takes this aspect up a notch, giving you options for next-generation knockouts that will knock your opponent out of the park.
Classic Storyline, Evolved
Though most people think of Mortal Kombat simply as a brawling arena, there is actually a storyline behind the brawls; true fans are aware of this. This installment of the franchise continues and updates that story. The narrative element of this product will allow for immersive and enjoyable play time.
Cost and Value
This product is on the low end of the price range when compared to other items we've included on our list. It is more than worth that low price to fans of this famous franchise. It is a worthy and high-quality installment with many new and updated features that will have you swooning; this product is too good to miss out on.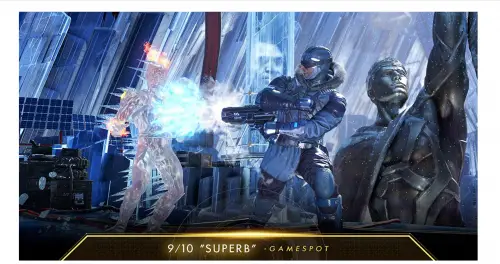 Injustice 2 is brought to you by both DC and Warner Brothers. Both of these companies are so huge that they hardly need an introduction, and are household names in homes across the world. DC has brought comic book heroes to life on the movie screen, and Warner Brothers have been entertaining us on television and movies for decades. This movie is another example of their excellence, giving you the ability to earn gear, having all downloadable content characters, and having 10 additional characters to choose from.
Read more
Best of DC
DC has many of our culture's favorite superheroes, from Superman and Batman to Wonder Woman and Hawk Girl. Many of these characters and more are available for play during this game. You can have them brawl it out across the screen, with all their abilities at your disposal for rough-and-tumble action.
5 Premier Skins
When you're playing with a product such as this, oftentimes you want to be able to display your personality on the screen. This allows for better and more immersive gameplay, as well as appealing to the individuals' aesthetic. Injustice 2 has five premier skins for just this purpose. You can employ these skins to customize and change your character's appearance, ensuring you'll have the coolest looking brawler in the game.
Cost and Value
This product has a mid-range price when compared to the other items we've included on our list. You are actually getting quite a lot for that mid-range price. The sheer variety of characters you can choose from, from DC's world-famous roster, and the skins with which you can customize them allow you to digitally brawl with the best of them.
Criteria Used for Evaluation
Features
Unreal engine in PS4 Fighting Games
The most powerful graphics tool today is the Unreal Engine 4. Unreal is a pure C++ engine, which is designed for extremely high performance. It is one of the most advanced CPU/GPU profiling tools in use today and leads to some of the best, highest-quality graphics possible by modern technological standards. Big-budget productions almost always use Unreal Engine 4 in order to give the most realistic graphics possible. If the product states that it uses the Unreal Engine 4, you can be sure that you're in for a stunning visual experience.
2-D and anime styles
Some products prefer to use a more old-school approach to their visuals. This is especially true for products that have their origin in anime and cartoon franchises. These products use a two-dimensional approach that harkens back to the hand-drawn origins of their source material. This may not be the most realistic visual experience, but fans of anime will appreciate the call-back to the traditional and classic style.
3-D PS4 Fighting Games
While some products take a two-dimensional approach, most such products these days use a three-dimensional approach to their graphics. This gives the characters and settings a more realistic appearance and allows you to feel more immersed in the digital world.
Brand
Brand of PS4 Fighting Games
Some characters come from well-known franchises that have met with a great degree of success on television or in film. Examples of such successful franchises and characters include Goku from Dragon Ball Z, Naruto from Naruto Shippuden, and the entire cast of the Mortal Kombat series. Being able to play as your favorite character from film or television is a huge draw for many people. If you have a favorite franchise, it may be worth investigating to see if there is a product in this genre out there.
Adjustability
Another important factor in these products is the number of playable character options that you have. A good rule of thumb is that the smaller the number of playable characters, the more quickly you will play through all of them. The more quickly you play through all of them, the sooner you will get bored with the product and put it on a shelf to gather dust. If you want a product that will give you hours and hours of enjoyment, try and aim for one that has as high a number of playable characters on the roster as possible.
Style
Skins refer to downloadable content that you can use to change the outer appearance of a playable character, though it does not have any bearing on their abilities. Skins allow you to customize and change the character's appearance, which lets you have a degree of customizability.
Hidden secrets
Sometimes if there are secrets hidden within a game, they are not advertised. If you are uncertain if the game has any secret stages or unlockable characters, it may be worth checking the internet to see if any fellow players have found such things within the game.
game crashes
If the game crashes, this is usually indicative of a malfunction either within the hardware or software of the console, or a disc read error on the disc itself. If you are unable to detect any issues with the console, inspect the disc for defects. If you are still unable to locate the source of the issue, it is recommended you take your console in for inspection. A final step is to contact the game seller in case of a defective disc.
Other Factors to Consider
Features
Aside from being a great way to take your mind off things, these products also allow you to get into the thick of the action, whether you're an athlete yourself or merely an MMA or UFC fan. Not everyone has the energy or ability to duke it out in the ring and go head-to-head with a physical opponent. However, you can get a similar endorphin rush by doing the digital equivalent and facing off against an electronically-rendered opponent in a three-dimension ring. You can test your mental acuity while relieving stress at the same time. The sheer prevalence of these products shows that brawling doesn't just have to happen on the dojo mat or in the boxing ring.
Another perk of these products is the sheer volume of characters and abilities that you have the opportunity to explore. When you're in the ring in real life, you're restricted to only one set of abilities–yours. Whatever you've trained and developed through years of practice is at your disposal. In the digital arena, though, you are set free of your own limitations and can take on the persona of a character. While defeating opponents with that character, you can fully explore their abilities and personality. However, the variety is even deeper than that. Most products have dozens of characters that you can play, meaning that you have a huge range of special abilities to investigate.
Frequently Asked Questions
q:

What do I do if I receive the wrong disc in the mail?

a:

Sometimes errors happen, and the wrong disc gets sent out. Simply contact the vendor and explain the situation. You will often have to send the incorrect disc back, and then they will send the correct disc to you free of charge.
q:

If my disc is damaged, is there anything I can do?

a:

If you notice immediately upon opening the packaging that the disc is damaged, report it immediately to the vendor. They may be able to remediate the situation. However, if you have been playing it for a while and the disc becomes damaged, there is nothing the vendor can do. Getting it professionally cleaned may help.
q:

Do PS4 fighting games come with DLCs or expansion packs?

a:

This will depend largely on the product that you purchase. Some have downloadable content, and some do not. You will need to check the individual product specifications.
Subscribe to our Newsletter