Conor McGregor has seen better days professionally, but there is no denying that the "Notorious" one is a star. Because of that, it's a certainty that the UFC will be calling when he picks up saying he wants to fight. With McGregor giving the vibe that he will be fighting again sometime in 2023, there is no shortage of worthy foes ready to face him.
When McGregor returns, the MMA world will be watching. Let's take a look at a few of his potential dance partners for 2023. 
Dan Hooker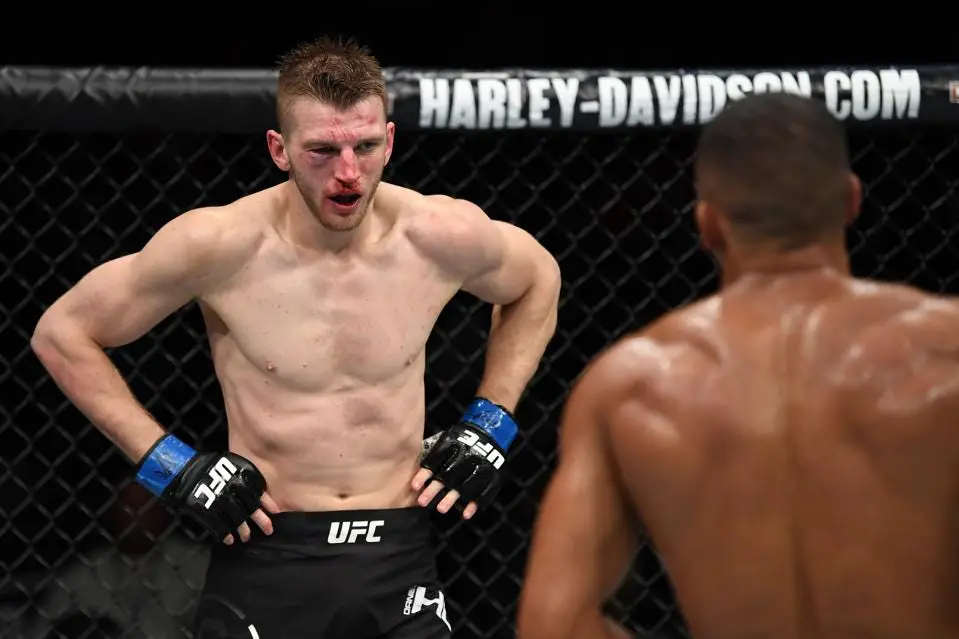 Chronic inactivity is a problem, but so is recovering from the debilitating injury McGregor suffered at UFC x. If McGregor wants to test the waters against a safe, yet legitimate foe, why not Hooker? Hooker is a veteran striker that can still compete at a high level and matches up favorably with McGregor. Also, Hooker is unlikely to land a major fight so deep in his career, so it'd be fitting for the UFC to reward the consistently entertaining fighter for his efforts with a McGregor payday.  
Rafael Dos Anjos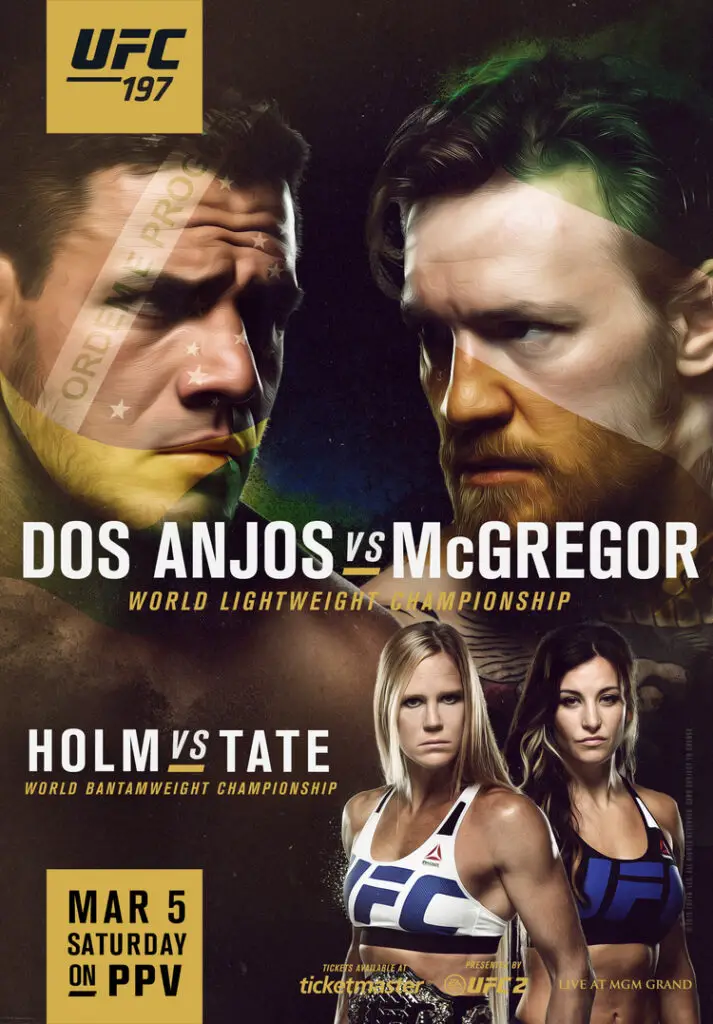 Once upon a time, McGregor and Dos Anjos were on a collision course at the peak of the former's powers. Destiny had other plans though as Dos Anjos suffered an injury, leaving the door open for Nate Diaz to score a shocking submission upset of the "Notorious" one. That was back at UFC 197, but Dos Anjos is still fighting at a high level between lightweight and welterweight. The missed date and his chance at history are not lost on Dos Anjos, who recently called out McGregor after defeating Bryan Barberena, and this could be as good of a fight now as it could have been years ago.
Jorge Masvidal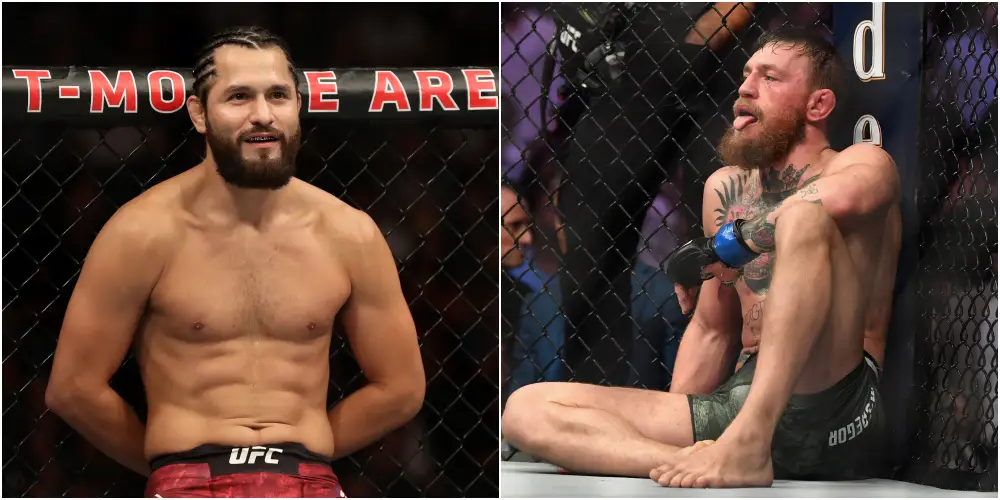 With Nate Diaz out of the UFC and the McGregor/Diaz series permanently tied 1-1, it does open the door for McGregor to go up against another fighter who could match McGregor's wits on the mic as well as his fists in the octagon. McGregor/Masvidal makes plenty of sense as both fighters are on the back nine of their careers, yet a fight between the two could be the biggest of the year. If McGregor opts to start off at welterweight and is looking for big money, and a short time commitment, then it has to be Masvidal.
Michael Chandler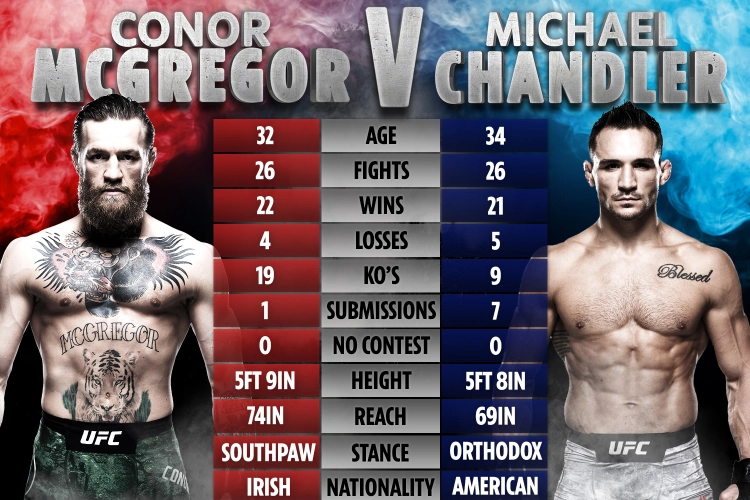 The fight everyone really wants to see McGregor in is looking like a safer option by the day. The always-entertaining Chandler has been part of some incredible bouts since joining the UFC, though most of them have been losing efforts. That has endeared him with the fans, so all could be forgiven if he gets the McGregor golden ticket. Because Chandler is likely to slug it out with McGregor as he is known to do, this could be a defining night for both men.
Dustin Poirier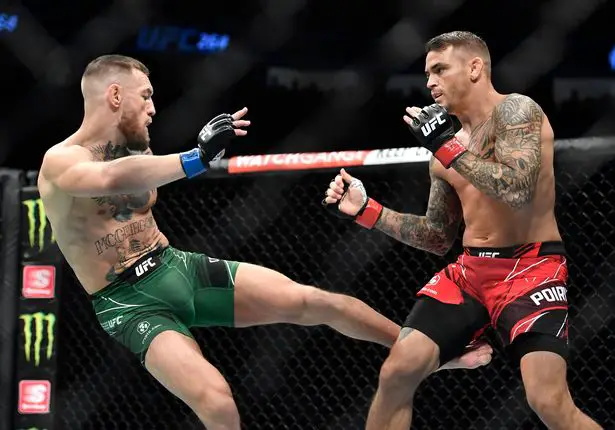 If settling unfinished business beckons McGregor back to the UFC, then Poirier is his primary target. After embarrassing Poirier early on in their careers, Poirier returned the favor twice over, leaving McGregor in a frenzy and the leg injury that has kept him out of the octagon. Even now, McGregor takes whatever shot at Poirier he can, making it clear that he is gunning for him when he eventually returns. Poirier is at the top of his game right now with two dominant wins over McGregor, but a fourth fight would be impossible to avoid.